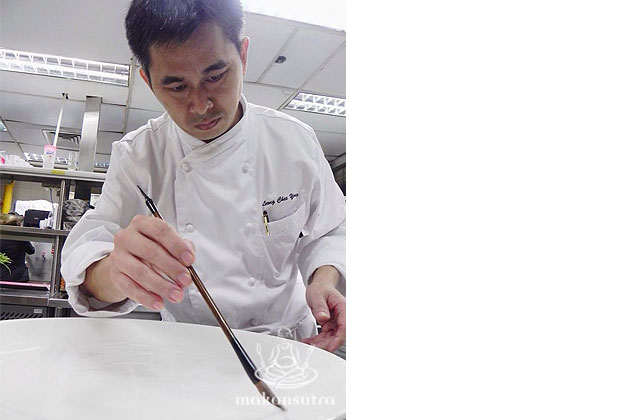 Chef By Day, Sculptor By Night
By Adeline Ang - Friday, Mar 27, 2015
Picture this, a chef hosting his personal art exhibition at the restaurant he cooks at. Chef during the day and sculptor by night; many would be surprised at the many not-so-hidden talents of Head Chef Leong Chee Yeng at Jade, The Fullerton Hotel. With an avid passion for sculpturing, the 48-year-old chef has been investing in his hobby since his early 20's and had never looked back. His artworks  such as various pottery pieces are displayed at various spots in Jade restaurant and throughout the chat with the humble chef, one thing remains clear; there is more than just fine culinary skills behind his white apron.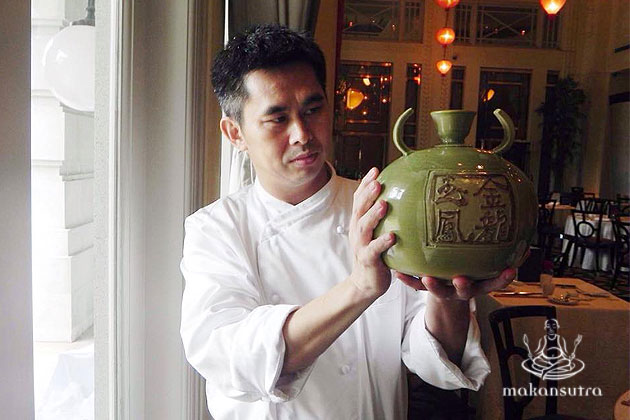 Then Malaysian and now Singaporean Chef Leong first fell in love with the art of pottery making at the age of 23. As a then chef at Pan Pacific hotel, he was preparing the plating of Petite Four, a French origin dish for a culinary competition in 1992 and decided make his own plates instead. He learnt his sculpting and pottery skills from his brother Mr. Leong Chee Hsiung, who studied in an art institute in Kula Lumpur. In his early 30s upon marrying his wife who is also a fellow pottery maker, the couple decided to invest in pottery making equipment such as rotating plates, where they would spend countless nights sculpting and molding. Chef Leong has never looked back since.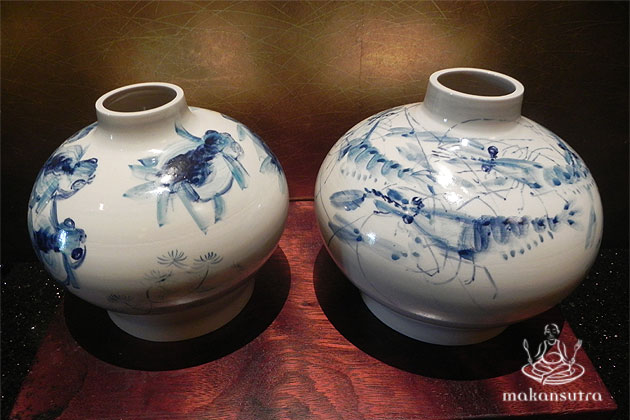 But as a Head Chef of a very popular Chinese restaurant, where does Chef Leong find time for his hobby? "If you truly have a passion for something, you'd always find time for it. It's like being in love; you'll always have time for your partner, right?" During his break from 2.30pm-6.30pm, you can find the chef molding and sculpting away at Kampong Glam Community Centre. Having previously attended an intermediate pottery making class hosted by the community centre, Chef Leong is now entitled to drop by frequently to pursue his hobby. "There's a straight bus to the community centre from the hotel!' beamed the chef.
A few of Chef Leong's artworks are also put on display throughout the restaurant. When he first took over Jade's kitchen in 2007, he thought the restaurant could use some Chinese elements to further emphasize the culture, so he created several jade green vases to match the theme of the restaurants and these vases can be found displayed in the private dining rooms. White vases with blue calligraphy paintings were later added to the restaurant's collection.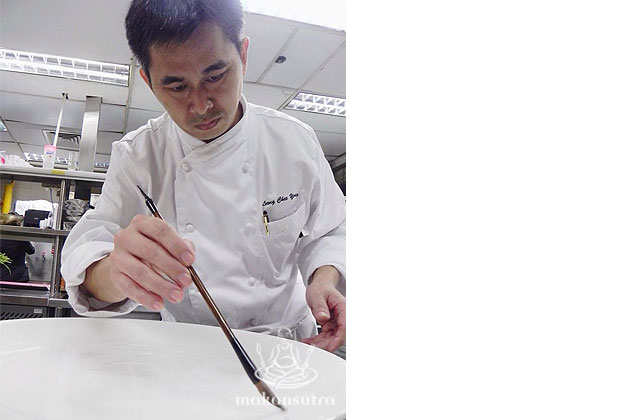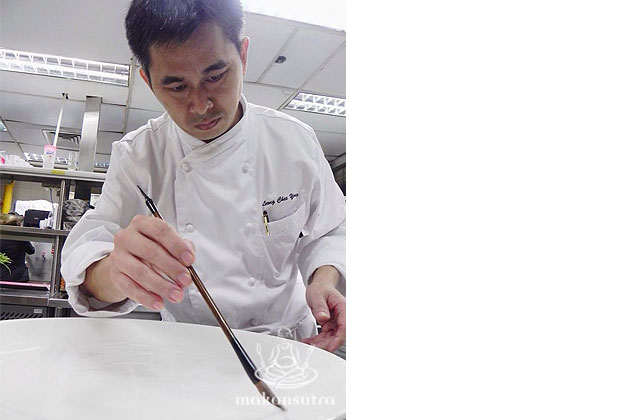 During this year's Chinese New Year, Chef Leong also demonstrated his artistic flair through the plating and designing of the restaurant's Yu Sheng dish. Coating a calligraphy brush with oil, the chef then excitedly demonstrated the makings of the Yu Sheng's plating. As the nature of oil causes the transparency of the drawing, osmanthus powder is then sprinkled onto the plate to bring out art of the process.  Other plating designs include the chef's calligraphy writing on the plates used to serve Yu Sheng.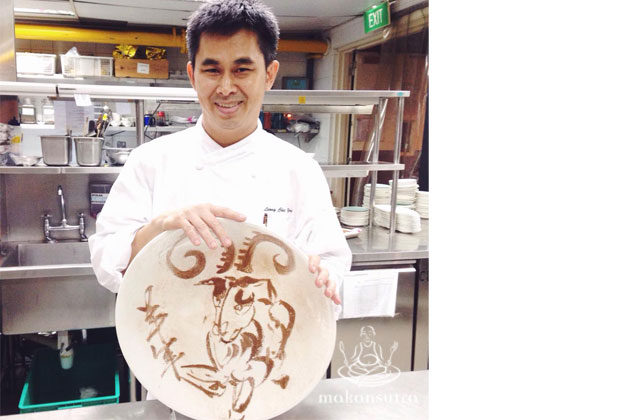 In honor of Chef Leong's talents both inside and outside the kitchen, a small glass case featuring his sculptures is now displayed at the reception area of the restaurant. For those who wish to get up close and personal with the head chef to admire and discuss his artworks, Chef Leong will be hosting his personal art exhibition this coming June at Jade Restaurant. The exhibition will showcase approximately 30-40 of the chef's artworks that will be available for sale; all proceeds from the sale will be donated to charity.
So the next time you're dining at Jade, do take the time to take in your surroundings and appreciate some of Chef Leong's art works that he crafted especially for the restaurant. But do be a little more cautious when you're handling the vases because in the event of any mishandling, the vases will not be the only things that will break.