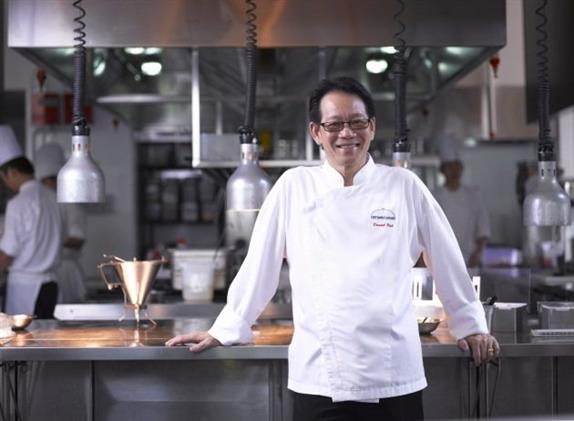 Chef Daniel Koh: Blending East And West
By Catherine Ling - Wednesday, Jun 20, 2012
Chef Daniel never wanted to become a chef.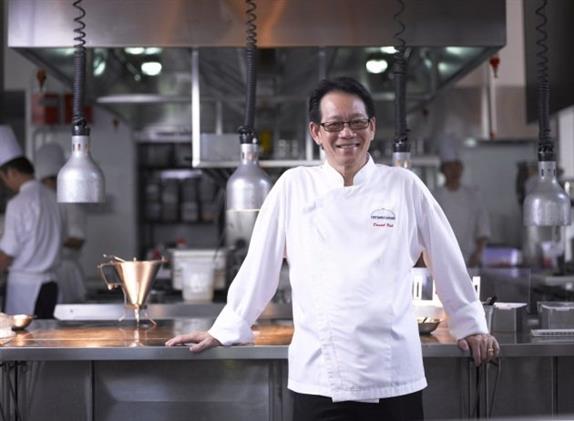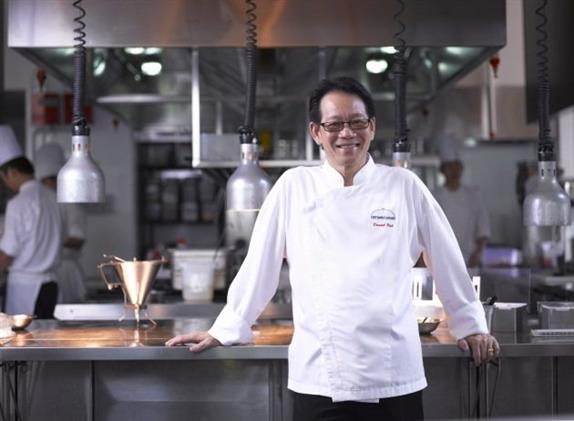 When he was 16 years old, Chef Daniel Koh actually wanted to be a hairdresser or a singer instead.
Fast forward more than 40 years later and Daniel has carved a name for himself on the Singapore culinary scene as one of the leading proponents of Modern Chinese cuisine. At his own restaurant Chef Daniel's Kitchen, he blends Eastern and Western ingredients and techniques with aplomb, creating dishes that not only thrill the palate but warm the heart.
As it so happens, it was just chance that he became a chef. Daniel stumbled upon a job as a kitchen helper when he was 16 and his family was happy and supported his choice. With his parents having 10 children to care for, any financial help, no matter how little, was welcome!
But even his foray into modern Chinese was accidental.
Daniel started off doing European cuisine, and trained working in the French and American restaurants of a hotel when he was in his early 30s. However, during his time in Australia in the 1980s, his director of banquet sales requested that Daniel cook something closer to his own ethnicity. A problem because up until then, Daniel had only cooked Western dishes.
Fortunately, the neighbourhood he lived in was a thriving community of Hong Kong expat chefs, and he could pick their brains about techniques and ingredients.
His early days saw Daniel presenting quintessential staples like spring rolls with fried rice but jazzed up using modern flavours and Western cooking techniques. Everyone from the bosses to the guests loved it and that pretty much set him permanently on the path of modern Chinese cuisine.
There were many others in the rest of the world who have experimented with modern Chinese, but Daniel is probably one of the first in Asia to do so. His basis for his cuisine stems from the Chinese food and flavours he grew up with, coupled with the Western elements from his career as a chef. Both are close to his heart, but he seeks to make both halves a coherent whole.
"Modern Asian cuisine is still evolving and perhaps because it's never been formally codified, so it's a very exciting area to be in as there's a lot of space for individuality," says Daniel.
In his view, the next challenge for modern Asian cuisine is to forge ahead with the modern without losing sight of Asian roots. Daniel is specifically keen to see a cuisine we can call our own – a Singaporean cuisine.
To him, this is sorely missing, especially when it comes to showcasing Singapore food at international food events.
"Chefs from other countries can talk about their cuisine of their own, but up until now, we don't have anything like that. We need something that's instantly recognizable as being Singaporean. We can't just stop and be happy at a few dishes like chicken rice," he says.
Drawing inspiration from flavours of Asia, Chef Daniel has concocted a DK7 Seven Spice Blend – his personal interpretation of a 'mother sauce for Singaporean cuisine'. He uses it in his current menu, and has now bottled the sauce for retail availability.
With over four decades of experience, Chef Daniel is now mentoring younger chefs and he finds them more creative and full of ideas, simply because the internet has made the amount of information easily available today. They learn much faster and have access to more modern equipment and fresh ingredients.
They are also luckier that chefs from his generation are more willing to impart knowledge and skills, "When I started, whether you learned anything or not depended very much on your relationship with your mentor."
These days, the older chefs have to design training programmes and even have to deal with the matter of overtime pay for junior chefs if they attend classes outside of working hours.
Daniel muses, "It's a very different world now, but I can see these young chefs rising through the ranks quicker as compared to anyone before."