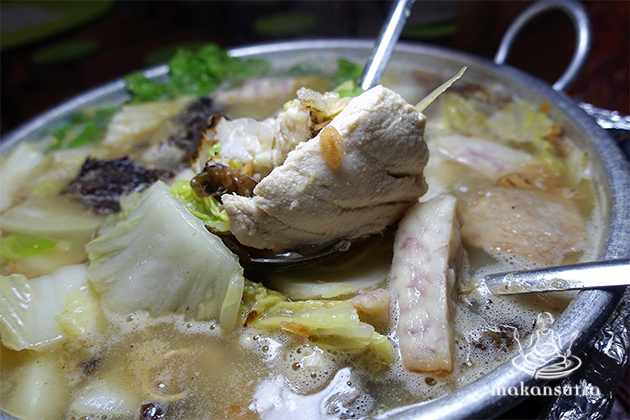 Chef Lam: Sang Mee a Cze Cha Song
By KF Seetoh - Friday, Mar 23, 2018
The definitive mass marker Singapore family eatery is the cze cha (cook and fry) restaurants and stalls. To me, this is where busy families will hover and gravitate to when they want to bond over decent local restaurant dishes at budget prices. They serve way more than the "meat, soup and vegetable" combination meals. It takes skills and experience to master such little kitchens. Some try, and they struggle in a kitchen looking more like a messy store room with a wok somewhere. I note there are attempts to open up little cze cha chain stalls in our midst and the cooks are taught to handle each dish like how fast food burger flippers learn their craft…by rote lessons. Then, there are hawker kitchens, where I can tell with just a glance, that a wok masters resides there. The stations for prepping, wok stations, utensils and ingredients space, storage and layout of stall, plus the logic in the menu…all makes sense, like at the seven-month-old Chef Lam.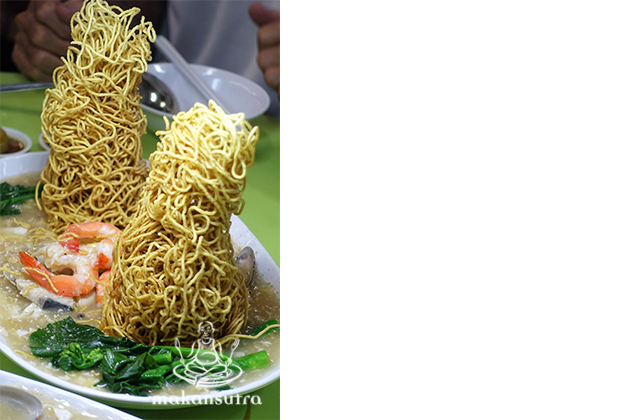 I glanced at the dishes served and realised that, for a hawker to put that much effort into a towering Crispy Noodle seafood dish (from $6), showed respect for his craft and his customers. The seafood sauce was smoothed with eggs and the ingredients were restaurant-class fresh. I demolished it with gusto and let the crispy thin noodles soak just enough of the sauce yet retained texture, and it was majestic. The Dragon Chives ($10, Ching Loong Choy, off menu), wok tossed with crunchy bean sprouts was flavoured with black bean dace fish, was so easy to hoover up, especially when topped with fried crispy shallots.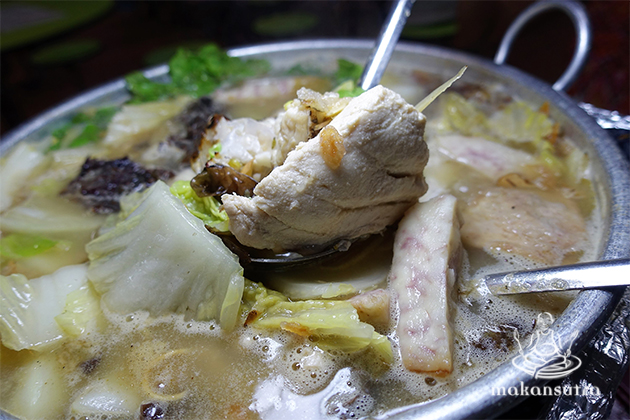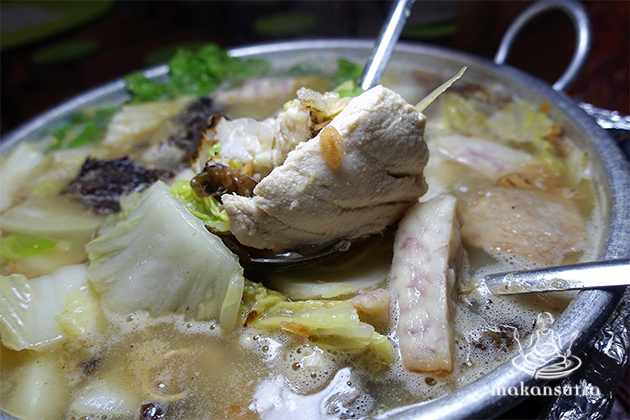 His main signature, and it's easy to know why, is their Fish Steamboat from $25. There's a choice of fish types and cuts, from slices to fish head. The magic mojo was of course the soup. The distinct aroma of dried flat sole fish bone (teepo) was evident and the use of two types of ginger, old and blue, did me in. The six of us ordered the large red snapper version at $35 and the portion was more than we needed.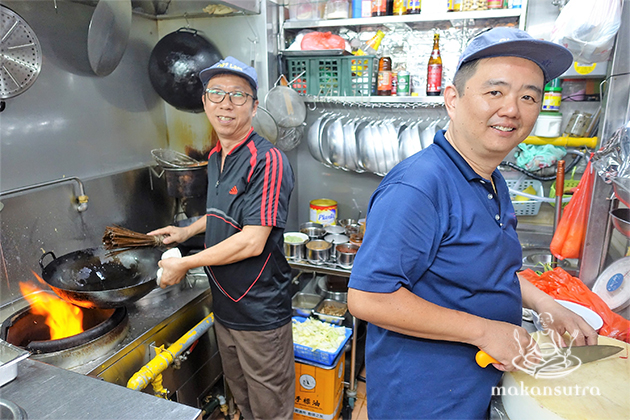 At his stage, I'll alert you that Chef Lam Loon Tuck and his partner Chef Tay Boon Aik, have over 40 years of experience and Chef Lam had gigs in Shangri-La, Traders and was last seen as the head Chinese chef in Hotel Jen. Now over to the Sambal Petai Prawns ($12)– they use younger stink beans which are less bitter and crunchier, and it went so well with the fresh plump and sweet prawns. The sambal was rich but not overly spicy. Ditto the Sambal Clams ($8)– just sweet fresh clams tossed in high fired wok and plated simply to please.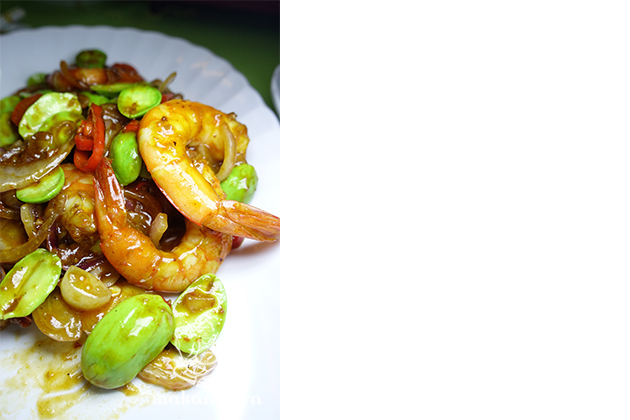 The other quality I respect here is the fried hor fun (rice sheet noodles). The real deal is to pre-sear the noodles in high heat wok to brown and inject wok-hei (wok aroma), and that's how the do so here. But many "short-cutters" simply squirt some soy sauce to fake the colour and dull the aroma.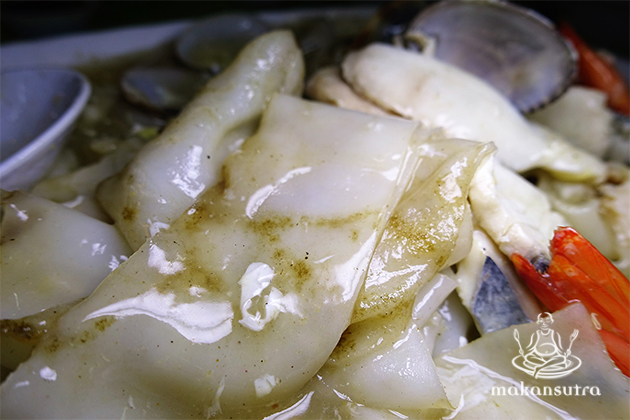 Long live inexpensive cze cha stalls and restaurants and how it bonds families and friends.
Chef Lam
#01-65, Golden Mile Hawker Centre (Army Market)
5pm-9pm daily
(closes ad-hoc twice a month)