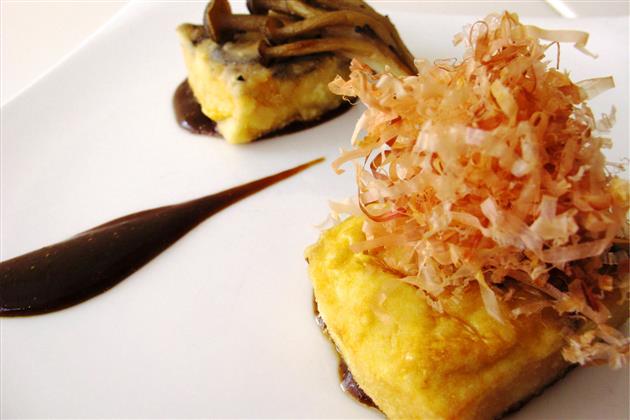 Chef Sebastian Leaves Ember
By KF Seetoh - Monday, Mar 24, 2014
He came sweeping into this modern makan space 12 years ago, when gastro-entrepreneur Lok Lik Ping lifted him from his top chef gig at the then Pierside restaurant, and hotels like The Raffles and even the Four Seasons. A partnership was established and Restaurant Ember was born and back then, it was doing ground breaking concepts on a platter. The buzz then was how brave it was to be doing this in the red light Keong Saik Road area. Because of them, world class eateries flourish there today.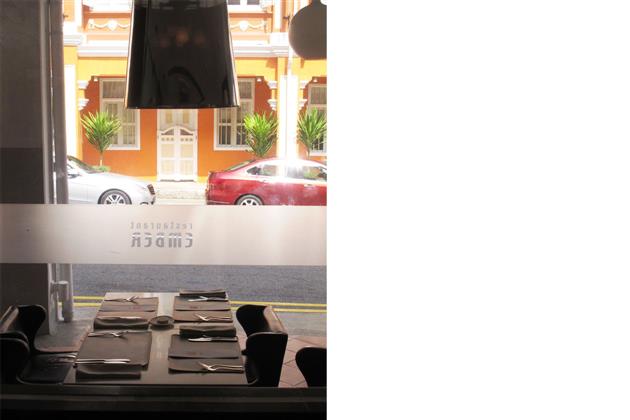 His food is uncomplicated – influenced by his Italian and French training background. A piece of meat would be executed to his idea of perfection and any sauce or condiment would simply be an exciting supporting cast. His roast pork, very reminiscent of our local style sio bak, comes in a nice slab and sits on a bed of fine greens with a mustard inspired sauce. His plating style is clean and beckoning and he had his legion of followers who also swear by his rendition of foie gras.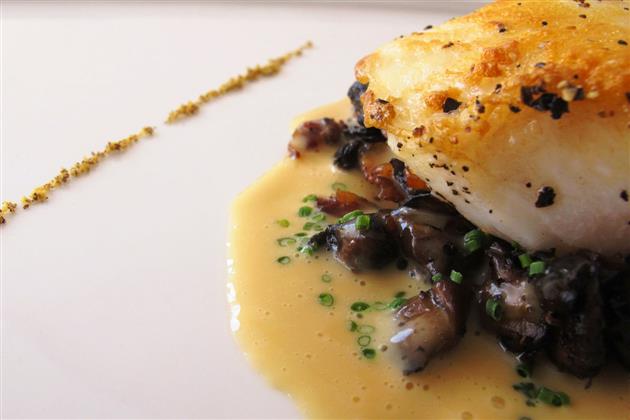 But now, Chef Sebastian Ng is calling it quits. "I am very tired and need a long break", he says and this coming from a chef who is particularly hands-on in the kitchen, since day one. But, therein lies an irony. "I had hope to pass my skills to a dedicated team and move on to research and creative," and he shares the problem, "the manpower situation here is not helping my dreams", citing how hard it is to get good people in this line. With a smile that hides some disappointment he continues, "For the last twelve years, I had been cooking for eleven and a half of it." He feels it's just too tiring to hire, re-hire and retrain each new staff, only to see them leave so quickly, as it's a fussy employee's market today. His last day at Ember will be at the end of April this year.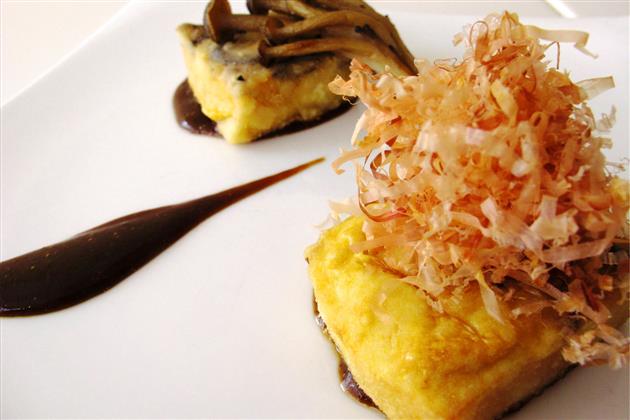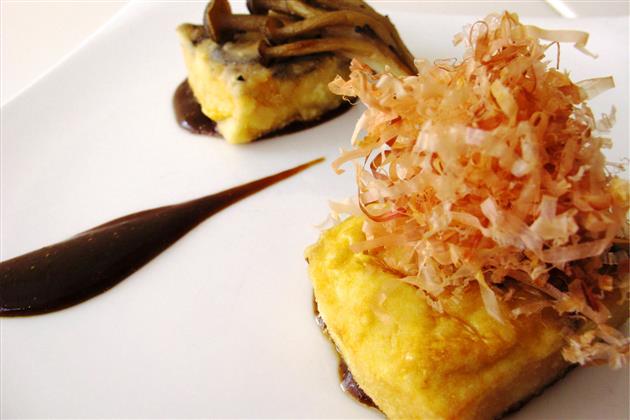 His current menu, and it changes regularly, dangles creations with Asian touches (which is influencing so many chefs these days) like foie gras with mirin and shoyu with shitake mushrooms and Hokkaido scallops with ponzu and sesame vinaigrette. And that's just a few choices of starters in his set menu. Some of his appetisers are also Asian inspired – like a crispy home-made tofu with bonito, with truffle mushrooms. Of course there are comforting Euro-style main courses like a seared Chilean sea bass with mustard powder accents and herbed mushrooms.
So, what's ahead for Sebastian, he tells me as much as he legally can for now, "It's a mass market concept – no choice, we have curled around the manpower problem. But it will still offer his comforting western and modern food at very affordable prices in the $15 range." It's not what he wants to do, but what he has to.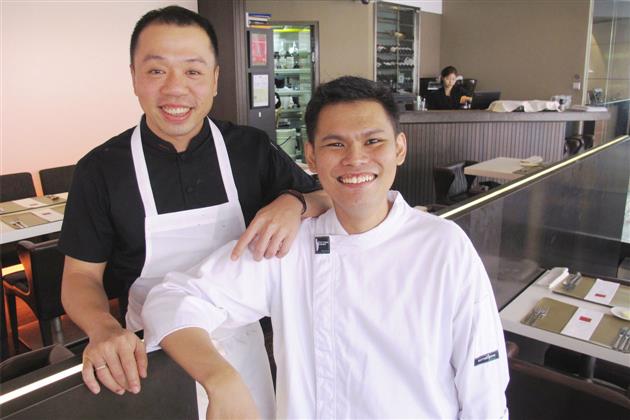 But, not all's lost at Ember, which will still continue sans Sebastian and his super-efficient wife Sabrina (who helms all else except the kitchen). Chef Sofian Zain, formerly from award winning restaurants like Iggy's and Waku Ghin, will helm it post April. He is now assisting Sebastian in the kitchen to ensure a smooth takeover. I look forward to what Sofian will add to our fine dining culture, and one thing is clear – the Ember legacy will continue.
Restaurant Ember, Inside Hotel 1929, 50 Keong Saik Road
Hours: 11.30am-2pm; 6.30pm-10pm (Mondays –Fridays)
6.30pm -10pm (Saturdays), Closed on Sundays
Tel: 6347 1928