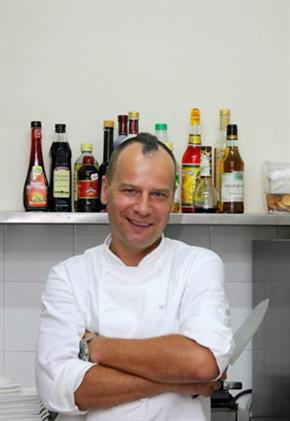 Chef Tommes of That Little Wine Bar
By CK Lam - Tuesday, May 08, 2012
With its ever-growing culinary scene, Penang is blessed with an excellent mixture of authentic to innovative, historical to modernization and eastern to western! The wine scene in Penang started to explode with the popping up of wine bars. Besides serving a wide selection of wines, these outlets do serve excellent food too. One such place is That Little Wine Bar.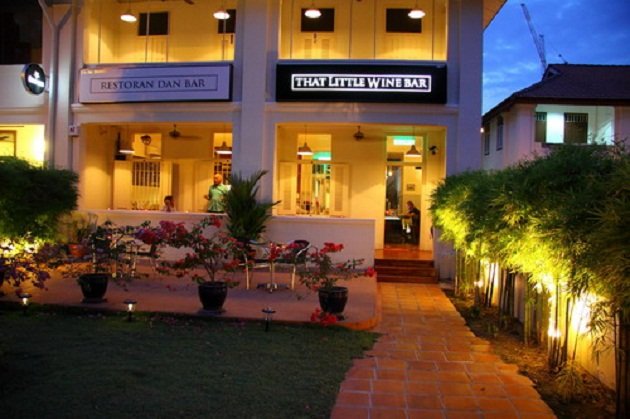 It has been a long journey for Chef Tommes and his lovely wife Louise. They are always more than happy to share their adventures over a glass of wine. Starting by being a professional boxer in New York, entering the corporate world in Europe and flying over to Shanghai to be a chef is just one of the many few accomplishments of Chef Tommes.
Throughout the time in Shanghai, the couple has constantly visited neighboring countries and one place they particularly enjoyed was Penang. After several visits, they finally got a place here. The initial idea was to make the place a holiday home. However, one thing led to another and after the renovation, the couple decided to settle down in Penang for good!
Inspired from the lack of authentic wine bars, Chef Tommes opened up That Little Wine Bar. The wine bar is tucked down a side-street a little way out from Georgetown, in the folds of Jalan Chow Thye off Burmah Road. With Chef Tommes manning the kitchen and Louise at the front of house, the couple and their team of staff have created a congenial atmosphere in which to enjoy food and wine.
That Little Wine Bar provides diners with a wide selection of Old World and New World labels. Particularly interesting is the lovely Austrian 2008 Grauburgunder. This full-bodied elegant pinot gris with finesse has a blend of fruity flavor.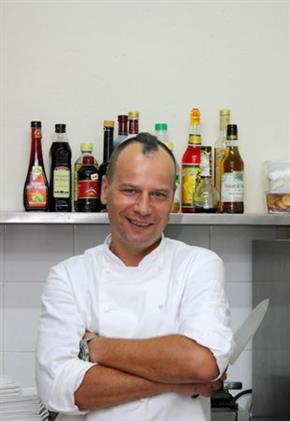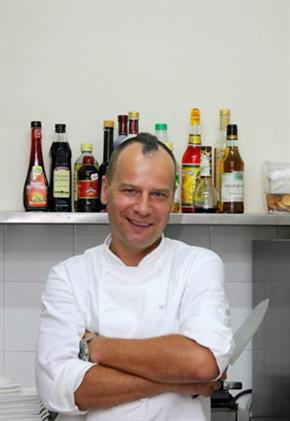 Among Chef Tommes' appetizers include the chicken pate, a delightful creamy spread with homemade baguette. There is also the mushroom quiche which is served alongside a salad for some added crunch.
Main courses to look out for include the signature black and white sesame seared tuna, served with ginger marinade, mayonnaise and orange zest. For diners opting for red meat, a recommended choice would be the crusted beef tenderloin, with mushrooms royale, special mash and red wine sauce.
Never one to rest on his laurels, Chef Tommes innovated and launched a New York-style delicatessen and sandwich bar. Located just a stone's throw away from his wine bar, Irrawaddy Fine Foods serves a wide selection of the freshest produce, imported frozen & dry goods as well.
At the start of 2012, Chef Tommes began yet another chapter in his life by starring in the cooking show – Chalk & Cheese. It revolves around a gastronomic tour of several locations in Malaysia. It is not often that a home-grown food show is successfully shown on television, and it has been great to see that one of Penang's finest is spearheading the way for future initiatives.
Chef Tommes contribution to the Penang culinary scene is definitely a breath of fresh air, especially in the wine scene and European dining experience.
That Little Wine Bar, 54 Chow Thye Road Penang
Irrawaddy Fine Foods, 4 Jalan Irrawaddy 10500 Penang