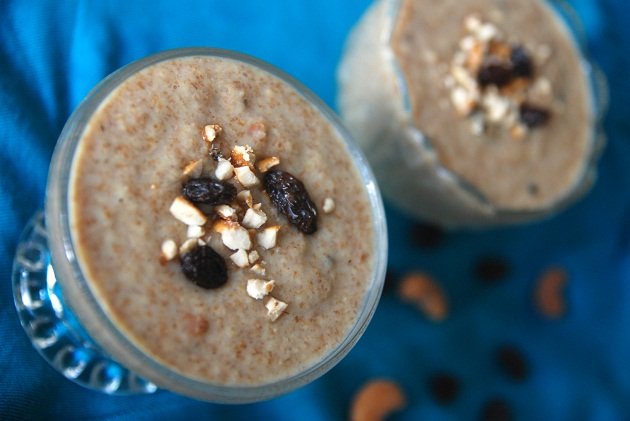 Recipe: Chilled Cracked Wheat White Chocolate Kheer
By Sheere Ng - Wednesday, Nov 07, 2012
Deepavali is here again and if you are wondering what are some of the wonderful snacks our Indian friends make and would like to replicate it at home, here's one relatively simple dessert you can try.
Kheer is a south Asian dessert found in places like India and Nepal. It is made of rice/wheat with milk and sugar and boiled to a consistency resembling western porridge, and then, depending on regions and personal likings, flavoured with spices like cinnamon, cardamom and saffron, and mixed with dried fruits and nuts like raisins, almonds and cashew nuts. Chef Manjunath Mural of The Song Of India adds white chocolate to his version to offset the strong flavour of cardamom (gingery, peppery with minty finish) that some may not like. He also reduces the amount of sugar so that it's not too sweet for most people.
Celebrate this Deepavali (or public holiday) by making this modified kheer for those you are spending time with!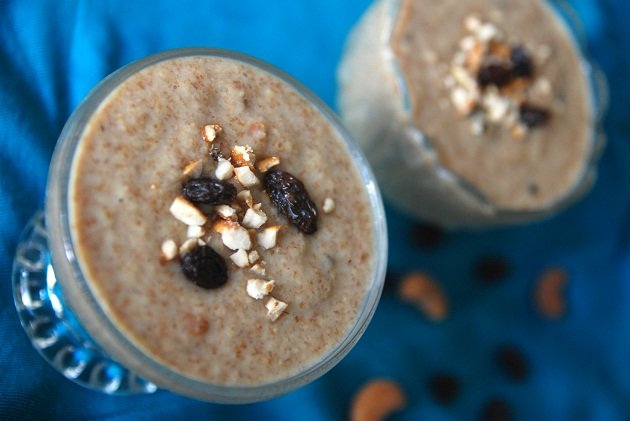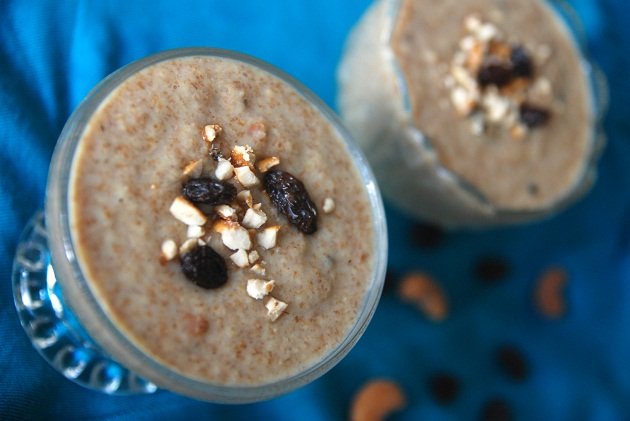 Ingredients:
100 g Cracked wheat, soaked
50 g White chocolate
1 tbsp Ghee
500 ml Milk
75 g Sugar
¼ tsp Green cardamom powder
10 g Crushed mixed nuts and dried fruits (raisins and cashew nuts)
Method:
1. Heat ghee in a saucepan. Add cracked wheat and sauté for 3-4 mins over a small flame.
2. Add milk and leave it to cook for 5-6 min. Add green cardamom powder (you can increase the portion if you don't mind the taste), white chocolate, sugar and mix nuts.
3. Stir well and cook till a thick consistency.
4. Portion it in a glass (such as champagne glass) and refrigerate it for an hour.
5. Garnished with more nuts and dried fruits and serve chilled.