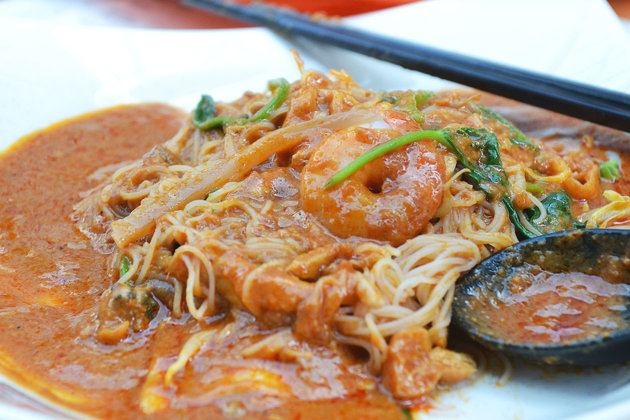 Chinatown Food Street – Where Will It Lead To?
By Jade Hu, Makansutra (Images by KF Seetoh) - Tuesday, Mar 18, 2014
The place is so new that char kway teow doesn't even have the burnt wok-hei taste yet. The glass roofs and counter tops are shiny, the entire street abuzz with curious foodies and tourists poking their heads and noses about.  After an agonizing two-month-long delay, the S$5 million Chinatown Food Street is finally ready to wok and roll. They claim to have twenty-four 'best of the best' hawker stalls, such as Adam Road Nasi Lemak, Joo Chiat Ang Moh Noodle House and Geylang Lorong 9 Fresh Frog Porridge, which means they are a makan force to be reckoned with.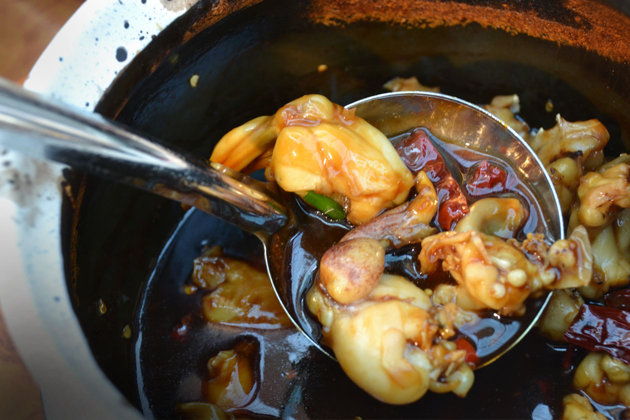 The place is buzzy, crowded (as with all new comfort food eateries) and noisy with the sounds of food. It caters to the workers in the area, including the CBD zones, tourists, and local foodies. But how long will this warm and fuzzy feeling last?
Jill Yap, a Malaysian who frequently visits Singapore, said that while the concept is good, the most important thing to her is that the food must be good and the streets kept clean if she were to revisit this place. Eugene Lee, a Singaporean insurance sales agent, brought overseas friends here to sample the food. He said that putting Singapore's best hawker stalls in one place is a great idea because this means that he doesn't have to travel all over the island to try great food, especially when showing foreign visitors around. Sam Ponder, an Australian attending a conference in Singapore, heard of Chinatown Food Street from the Singapore Tourist Board in Sydney, and decided to try local cuisine here for the first time.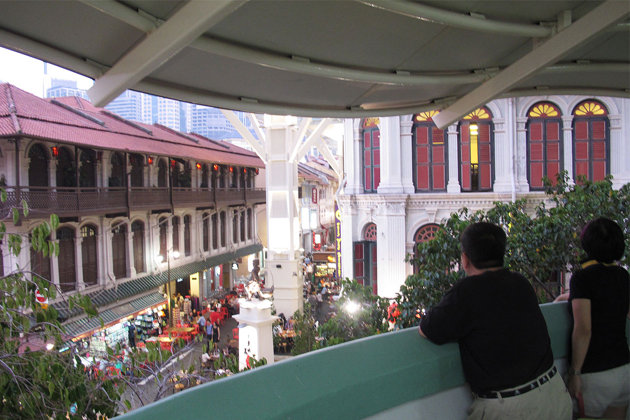 Indeed, it is convenient and the spanking new glass roof keeps diners dry all day and night. And in the day, the built-in cooling (in the steel pillars) system draws out the tropical heat and is a great addition to the choice of lunchtime spots for the office workers in the Tanjong Pagar/Chinatown area. At night, Chinatown Food Street lights up like a carnival, where you can watch hawkers toss and coat noodles in gelatin-thick sauce, chop up crispy roast ducks and fire up the satay charcoal grill. Next to the wooden food cart-like stalls are foldable tables and plastic stools arranged to look like a 'dai pai dong' scene… except with military precision. Kudos for the fact that the street is breezy, currently spotless and odour-free, plus people are actually patiently queuing up. But, short of sounding anarchistic, the messy chaotic atmosphere was part of the old charm many miss today.
When it comes to the food, dishes such as the chicken rice, char kway teow and yong tau foo, are decent but forgettable. A diehard hawker centre junkie may go as far as declaring some of the dishes as "cannot make it". Food blogger Daniel Ang of danielfooddiary.com said of Chinatown Cheng Kee Hokkien Mee, "The presentation looks very promising… (but) the noodles could have been cooked in the prawn stock for a longer period to soak up the taste". But the Tiong Bahru Meng Kee Roast Duck hit the right notes as "its tender sweet char siew, and siok bak with crackling skin captured our hearts".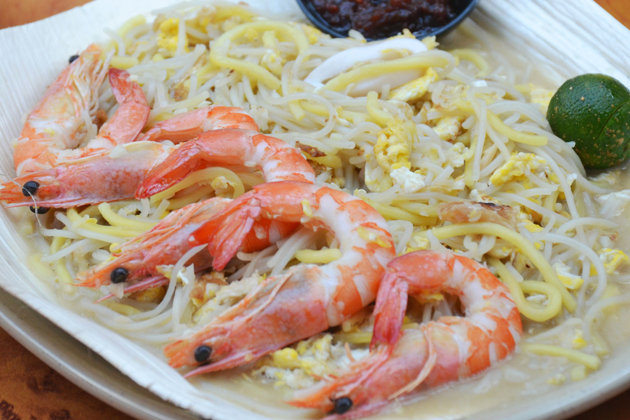 One particular dish that lingers in our minds is the silky smooth satay beehoon from the stall Old Airport Road Satay Bee Hoon & BBQ Steamboat, with its smooth, spicy yet nutty flavours curling around the rice vermicelli and onto our tongues. Granted that it's barely a month since the food street opened, but we think some settling in time will define the flavours even more, in time to come.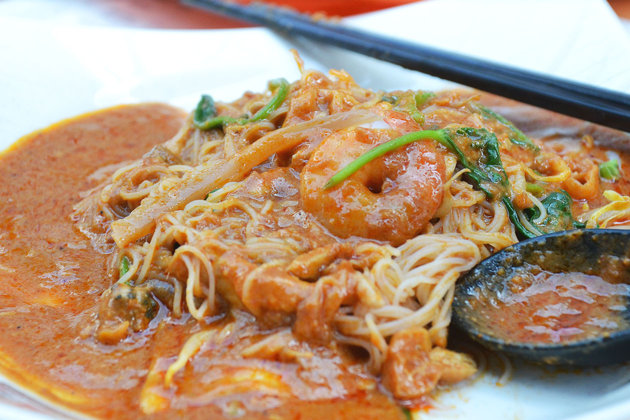 With the Block 335 Chinatown Complex food centre right next door, Chinatown Food Street for now, is going to have to settle for second place, at best, albeit prettily. If left to deteriorate, it would just be like how the old food street there began over a decade ago, with much fanfare and left to decay over the years, until even tourists shun it. But for now, this place is worth your time. Forget about recreating the 'authentic hawker food scene of the 60s and 70s', locals would be grateful enough if they just concentrate on dishing out honest and good comfort foods in a hygienic environment.