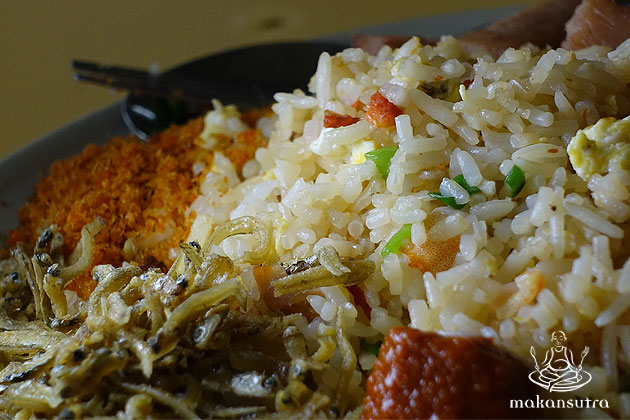 Chinatown Special: Fried Rice Paradise
By KF Seetoh - Monday, May 04, 2015
You can tell which stall he's at in this Chinatown hawker centre- you can hear him at wok. He constantly knocks and roll his wok of rice over his high heat stove and to Chinese food buffs, this is the art of loosening the rice grains and delivering even heat as you fry. He treats each grain like an individual- knock, loosen, fry, sear and toss over very high heat. He also lets on about another secret- he steams the rice as "it won't tahan the wok if you boil them".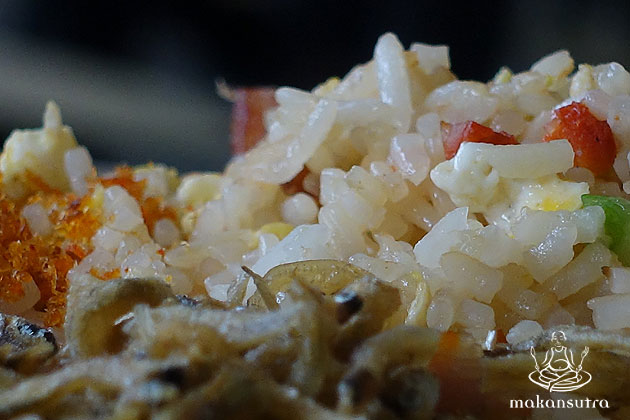 His basic portion starts at $4 and that is quite brazen for a stall in old Chinatown crowded with budget conscious senior generation folks (of which he is one too). The quality speaks for itself. The grains are loose, not overly oily and his Yang Chow style of fried rice comes with fragrant overtones of shrimp bits, char siew and perfumed with chopped spring onions. He has earned his stripes and the right to sell it 50 cents more than most others in old hawker centres. "It is easy to cook these things, if you understand the basics" he educates me, but I took that as a joke. These "basics" are getting to be more incomprehensible and advanced in a world where stove machines looking like cement mixers are whipping up fried noodle and rice here today. It's about efficiency they say, but this, is about craft.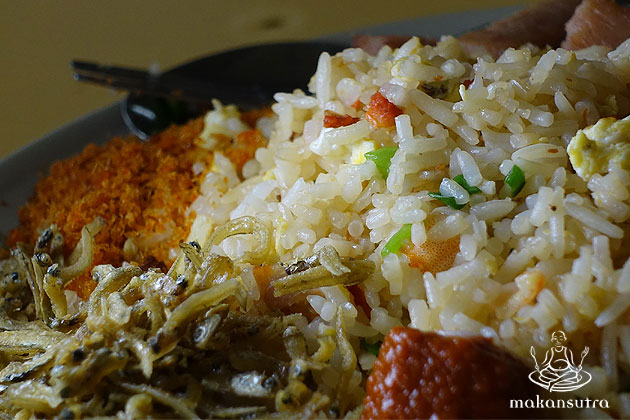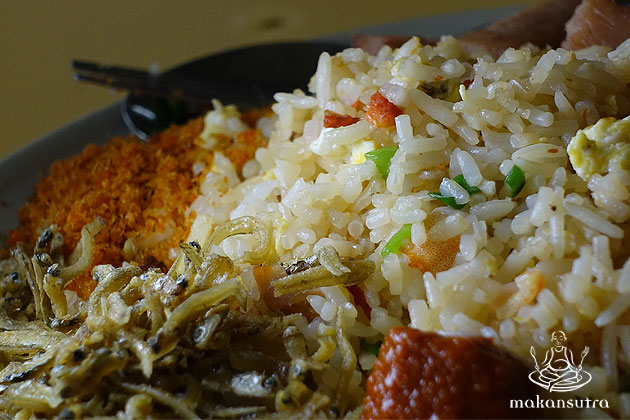 I mopped up a whole platter in a breath and I was so tempted with the side toppings like crispy little ikan bilis, hae bi hiam, luncheon meat fingers, sour vegetables, lor bak (stewed fatty pork), char siew and bulls eye egg. I had the first three and will be back to try it with the rest. The hae bi hiam was dry, loose and very spicy with some sweet hints and when folded into the rice- Bliss.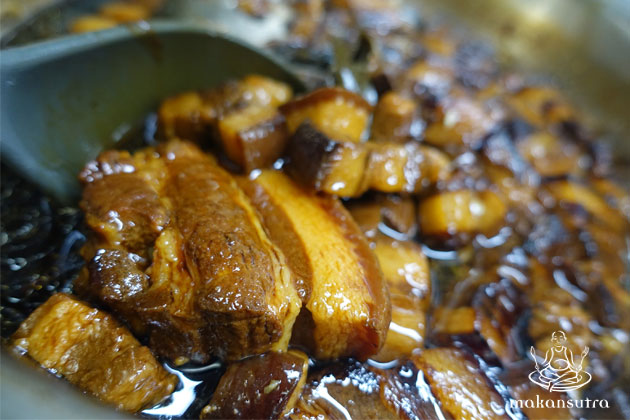 In a way, I am so glad a customer once walked out on him when he attempted to offer another item on his menu- lo shee fun or fried rice noodle pellets. "I could only fry the noodle when I finished frying up orders of fried rice. They waited longer than usual and was unhappy", Mr Sow tells me in his "Primary 3 English" and he stopped selling it the next day.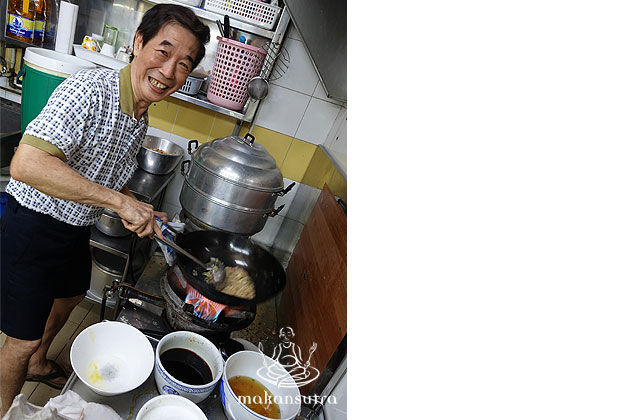 And his secret to looking and bouncing about in his little kitchen like a man 20 years younger: "I take it easy, make enough money, get by, work half day and I don't get online. I don't even know how to send messages on my phone." That is one happy one meal master offering a true happy meal.
Chinatown Special
#02-12, Chinatown Food Centre
Blk 335, Smith Street
10.30am-1.30pm
Closed on Saturdays, Sundays and Public Holidays