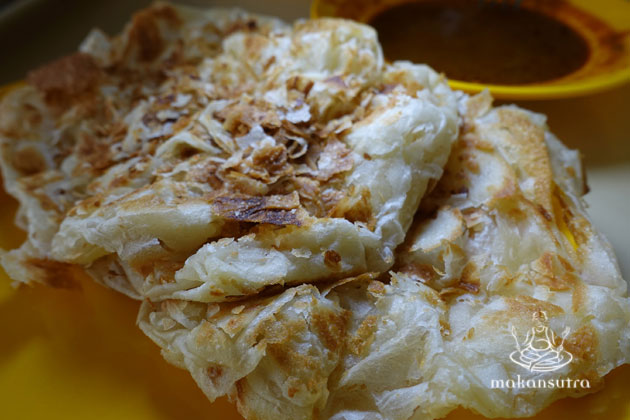 Chinese Best Crispy Roti Prata: What's a Chinese Roti Prata
By KF Seetoh - Monday, Nov 30, 2015
What's the difference between Chinese and Indian roti prata (if you even knew the Chinese version existed)? This is a truly beautiful conundrum in Singapore, where no rules exists as far as good makan is concerned. Should the curry be "less gamey and heavy", or that less ghee should be used, or if Hainanese chicken curry would suit the bill for Chinese prata. Zenn Sia once ran a kopitiam in Casuarina and leased a stall to a now famous roti prata hawker. It was the only stall they had and relied on their customer to sip his coffees and teas after a spicy curry meal.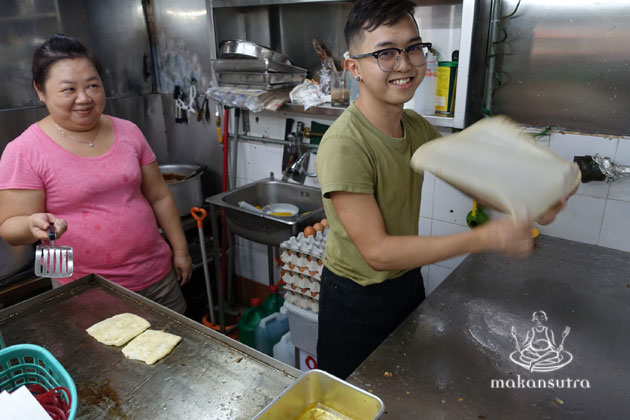 But their prata hawker's hours of operation was not conducive for Zenn's kopi business and both went their separate ways eventually, but it was not before he observed and learnt the ways and approach to making prata. Then off he went to set up what was believed to be Singapore's first Chinese roti prata hawker stall in Jurong. When we first noticed, tried and ranked him in our old editions of Makansutra over a decade ago, we saw stacks of plates placed on the floor by frustrated foodies who can't wait for the cleaners to bus the tables. It was a makan phenomenon of sorts in our truly multi-racial don't-care-who-sell-so-as-long-as-it's-good-and-not-expensive makan culture. Then Zenn moved onto other locations and even operated industrial canteens. He moved out of the business some 8 years ago to pursue other interests and created this Chinese roti prata void. Then a blessing, his son Chong Ren , 21, recently completed national service and asked to carry on where dad left off. So my obvious questions for him followed. "I learnt and helped my dad when I was younger, so why not carry on" and the best quote followed "the independence of this job is addictive." And this Gen Y kid knows his stuff " it took me months to learn the most difficult part, the flipping." And he coolly tell me he has sort of mastered the art of flipping the dough till it's gossamer thin and "you can see through to the stainless steel table below", before you pan fry it in a lot less oil.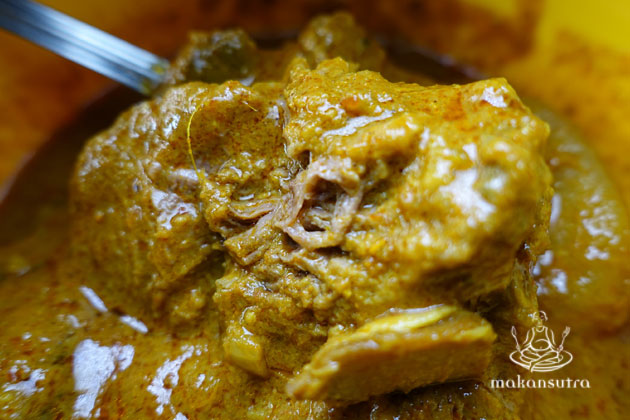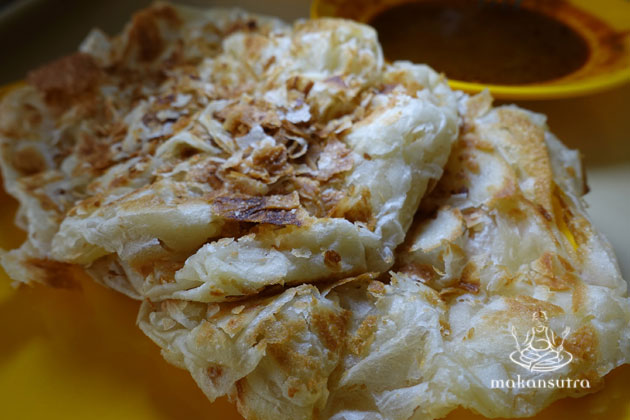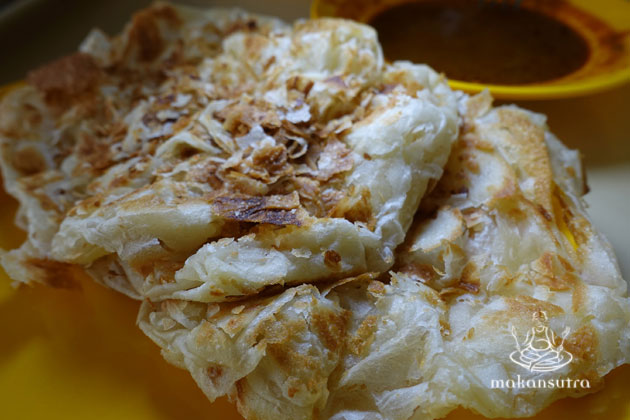 And the result shows, it comes thinner than most and less oily. They have a range that includes a sardines murtabak, something not commonly found in their Indian competitor's stall. Their standard chicken and fish curry comes thick and has nothing "Chinese" about. The mutton curry comes with chunks that are fork-soft and just a touch gamey, which is how I like it. I also like their onion version which came with fresh purplish slices that you can see through in the thin crispy and less oily prata.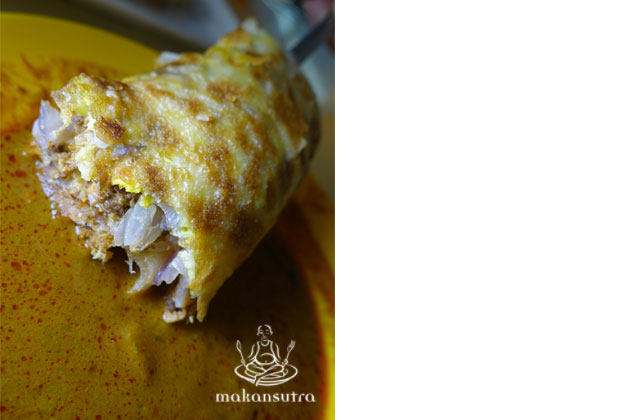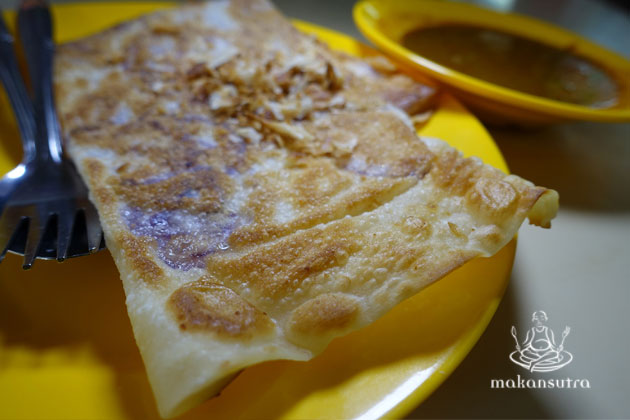 I probe on with another question and Chong Ren showed me his sense of humour, " when pretty girls order and can't tell me their table numbers, I asked for their phone numbers." , this young bachelor smiled.
So back to the question on the difference- frankly, I think no one cares, but this is just a very good roti prata cooked by a talented Singaporean. Well done and keep at it.
Chinese Best Crispy Roti Prata
02-137, Bukit Timah Hawker Centre
6am-2pm, closed Mondays