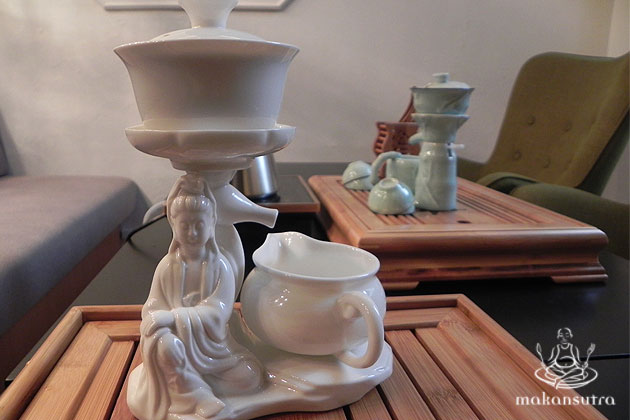 Chinese Tea Pairing: Which Tea is 'Most Forgiving"
By Adeline Ang - Thursday, Dec 18, 2014
When asked for a drink that best accompanies her desserts, Mandy Long (founder of Kungfu Teahouse, 30 Temple Street), without so much as batting an eyelid, smiled and answered "chinese black tea." adding, "there's just something about the sweetness that makes me think of black tea." To her, the winning tea and desserts combination would be black tea and tiramisu where the tannin taste of the tea is perfectly balanced by the sweetness of the tiramisu.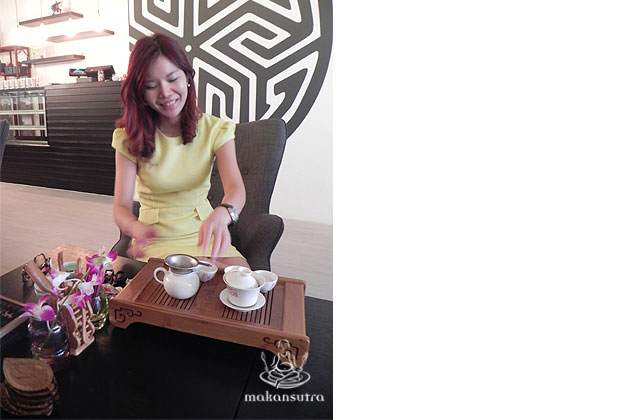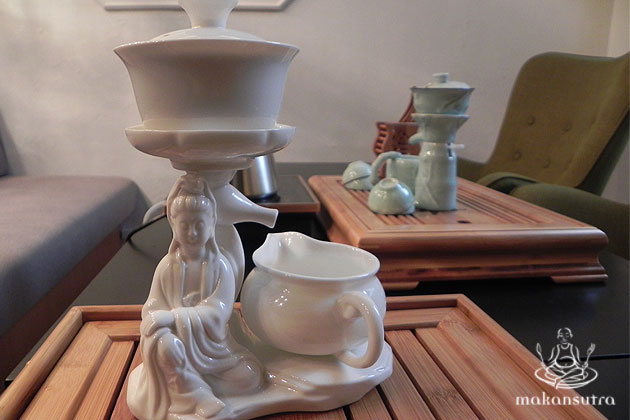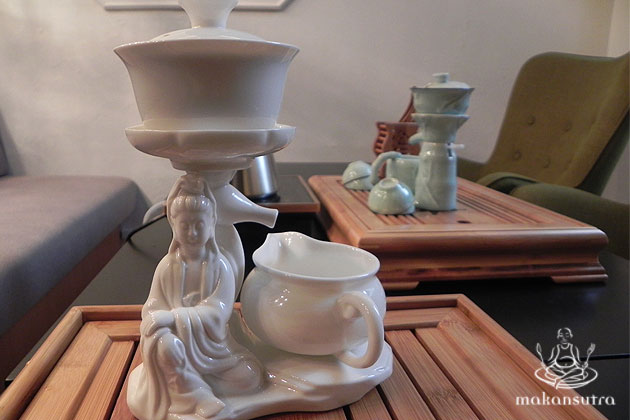 With benefits that include lower cholesterol levels and blood pressures, it is no surprise that Chinese tea is recently making a comeback. But does a manual to food and tea pairing exists? Does a certain type of tea best compliment a certain type of cuisine? To our surprise, all three tea connoisseurs that I consulted gave a similar answer: no, and that it's s really all about personal preference. For Jerry, Long's right hand man, he prefers pairing a heavy-bodied Oolong with an equally heavy dish such as roast/smoked meat. As for Michael Teo (founder of Enjoy Tea, 18 Sago Street #01-01), he reckons that in order to retain the fragrance of his tea, pairing his Oolong with light snacks such as pastries is sort of a rule of his own.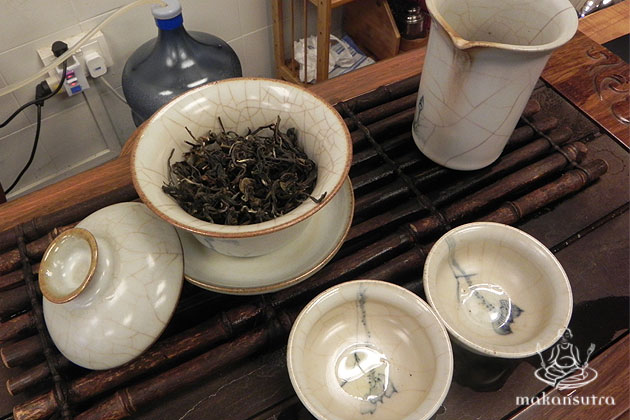 Whilst tea-drinking or enjoyment is skewed to an individual's preference, this decision is also dependent on the intention behind drinking it. For those who are purely interested in tea tasting, your go-along food should be limited to light snacks lest they cover the fragrance of lighter-bodied tea such as Pu'er. But if you are looking for a simple beverage to quell the greasiness of a heavy meal, your go-to tea would be that of your personal preference although a stronger tea such as a heavy-bodied Oolong would be recommended. Many local cze cha places offer a version of it, especially after those sambal vegetables and deep fry meats.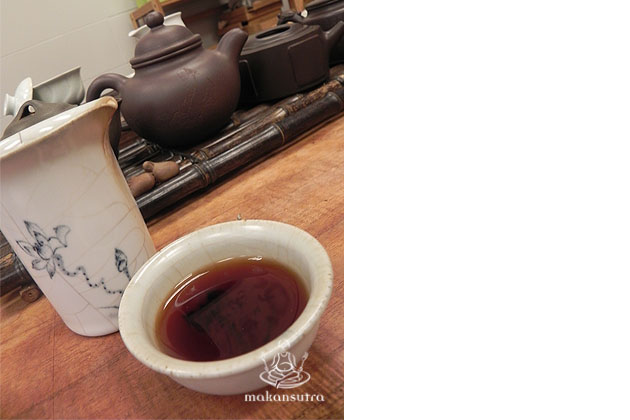 You will often also notice that the types of tea available at your dim sum restaurants are usually limited to mostly Pu'er. There is apparently no particular reason other than it being the most "forgiving tea". "When the restaurant gets busy, the servers wouldn't be expected to have the time to brew a proper cup of tea for their customers. But with Pu'er, nothing much can go wrong; you won't need that much time and effort to brew a drinkable cup of Pu'er.", said Teo. He continues sharing his expertise by letting me in on the fact that the "ang moh tea" sold in tea salons is in fact a subset of the Chinese black tea.
Are all desserts and sweet snacks complimented by tea then? For the sweet-tooths, rejoice! Due to its tannin taste and fragrance, the flavours of both tea and desserts would be mutually complimentary. Whilst Long may enjoy her tiramisu with black tea, Teo on the other hand, thinks the winning dessert-tea combination should be the pairing of any tea in general with mooncakes. After trying out the combination, I must say I'd have to agree with Teo's choice of pairing. "The sweetness of the lotus, unlike that of cream, would linger. So even after swallowing, you'd still taste the combined fragrance of tea and mooncake." So the next time Mid-Autumn Festival rolls around, pay more attention to the beautiful subtleties.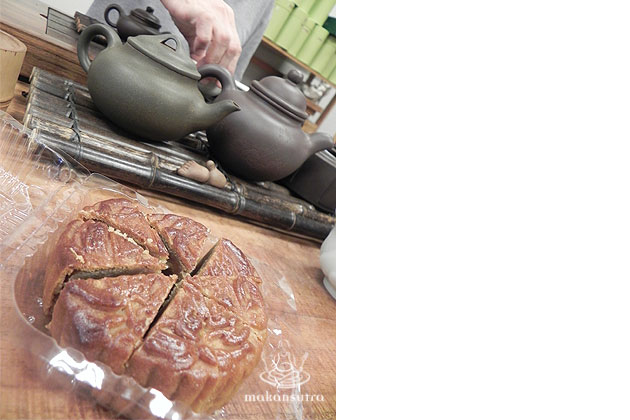 So whether you're enjoying a red bean filling ham chim peng at a hawker centre or a raspberry cheesecake at Starbucks, don't be afraid to order a cup of teh-o kosong (no sugar) or English Breakfast Tea to go with it. The different desserts/snack-tea combination will never cease to surprise you.