Chitty Chitty Bang Bang: Part 1
By Cheryl Teo - Wednesday, Apr 04, 2012
The mention of Peranakan never fails to bring the Chinese Peranakan community to mind. Famous Peranakan cusine like Babi Pongteh and Ayam Buah Keluak is closely associated with Peranakan too. In the shadows of the widespread Peranakan Chinese however, lies the Chitty Melaka or better known as the Peranakan Indians
"We are a small, but distinct community that is a counterpart of the Peranakan Chinese," says Samuel Dhoraisingam in his book, Peranakan Indians of Singapore and Melaka – Indians, Babas and Nonyas – Chitty Melaka.
Their cuisine, on the other hand, is a blend of both Indian and Malay ingredients and style of cooking.
"Chitty Melaka's cuisine bears influence from the Indian, Malay and Peranakans. Basically, we use Indian spices to make Malay dishes." says Matthew Raj, 54, a third generation Chitty Melaka.
Their history went as far back as the 15th century when Hindu traders populated Malacca. Inter-marriages were unavoidable and the Chitty Melaka was born. The Chitty community has since scattered, and a small number of them are found here, in Singapore. Their cuisine is a beautiful combination of racial fusion and geographical culinary influences of Malacca, India and Singapore.
They should not be confused with the Chettiars, the money lenders of that period.
In contrast to their Malay roots – whose cuisine focuses on sourness and spiciness – Chitty inclines to a more savory accent. Though with their Indian heritage, Chitty hardly use common Indian spices such as cardamom and cumin. Instead, a generous amount of belachan (chilli shrimp paste) is used, much like the Peranakan.
"One distinct thing about Chitty food is also, it is not meat-bias. Indians love crab, while Malays like fish and sotong, but we like to use both fish and crab. It is really a blend of both worlds," Raj goes on.
Some common Chitty dishes are Nasi Lemak(Chitty style) and Mango Pachadi.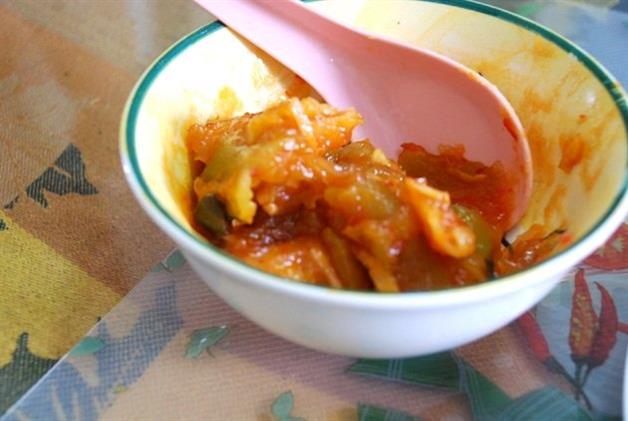 Take Nasi Lemak for example, the Chitty takes pride in their meticulous cooking method, as compared to the one Singaporeans are more familiar with.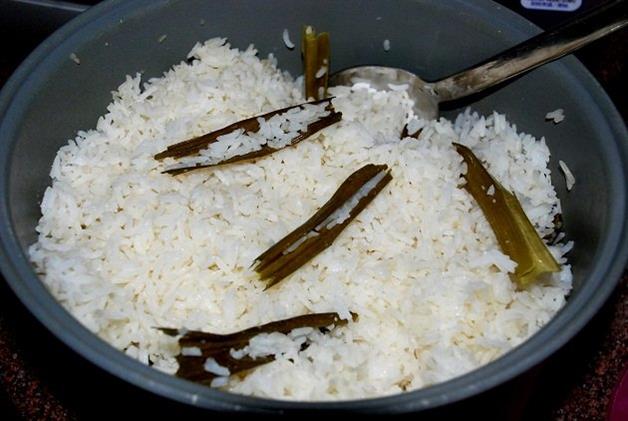 "The rice is steamed first and we will start boiling the mixture of coconut milk and pandan leave. After that, we will add the mixture to the rice, leave it for a few hours to absorb and then we steam it for again for 10-15 minutes." explains Sharon Sivagami, 76.
The more common method of cooking the rice is, to boil it with all of the ingredients together.
Mango Pachadi on the other hand is a medley of unripe mango, ginger, red and brown sugars, red chilli and chilli paste.
"The Chitty Pachadi is actually brought over from the Peranakan culinary culture. It is slightly sweeter than the South Indian's version (Mango Chutney). Their's is very spicy," explains Theresa Vimala, "we usually take it with nasi lemak, biryani or plain rice."
The Peranakan influence is also prominent in Chitty desserts.
"Chitty desserts are largely taken from the Peranakan culture, like Pulut Hitam and Kwey Wajek. But sometimes how we(Chitty) prepare it is different. Like Pulut Hitam, Chitty uses gula Melaka and coconut milk instead of white sugar in the Peranakan version. Ours will be also be more fragrant because of the different ingredients used" the 53-year-old explains.
There are no Chitty restaurants in Singapore or Malacca however, thus, the joys of the cuisine can only be enjoyed in the warmth of a Chitty home or in the small Chitty village of Kampung Gajah Berang In Malacca.
So what does Chitty Chitty Bang Bang Part II has in store for you guys, you ask? We will be laying the dining table with a rare Chitty curry dish. Stay tune for the recipe next week!