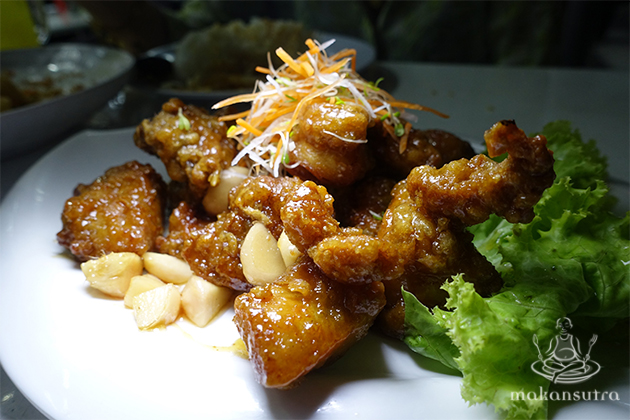 Chuan Kee Seafood: Carpark Cze Cha at its element
By KF Seetoh - Friday, Apr 28, 2017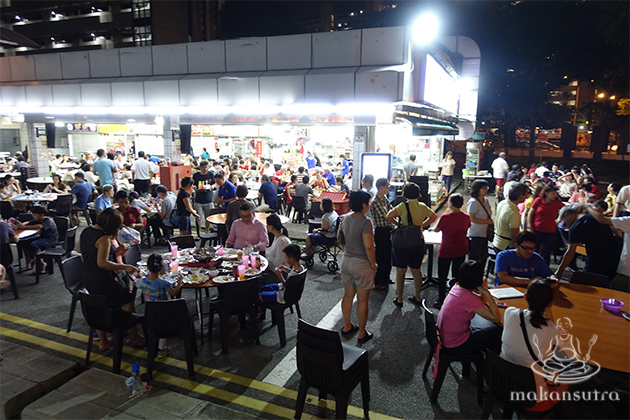 I am always cynical of any eatery that expands like a soup soaked bread after they get their recognition and spot in the limelight. Many are not designed or structured for the masses. It's in my DNA to revisit some of these popular places and re-rate them. I came across a very humble looking Chuan Kee about 8 years back in a tiny hawker stall in Tg Rhu hawker centre and they churned impressive family affair dinner fare like chiilli crabs and cereal prawns. They have since opened two bigger outlets and expanded the menu. Are they just cashing in or doing even better. First up -the breathtaking visual draw as you pass by this spot in Lower Delta area on a weeknight. The densely packed industrial canteen (and they were the only food stall operating at night) had tables spilling out onto the empty carpark spaces, with a few families still waiting for a table. Each table had at least three of their signatures being demolished by the silent "assailants". I saw salted egg yolk crabs, Nonya assam fish heads, their Si Fang Tofu and even a family sized hotpot. Very importantly, the food came out reasonable fast for a tiny kitchen of about 6 chefs handling over 200 people led by Malaysian born Chef Jeff Low.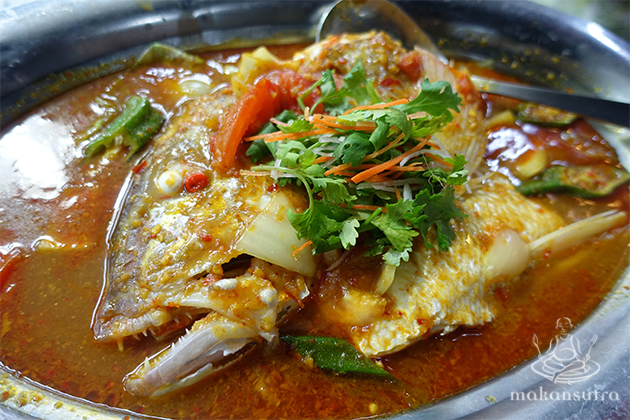 Ten minutes in and I was staring at the Nonya Assam Fish Head ($24). A spoon of the sauce was in my system 10 seconds after the staring game. While I am a fan of the Batu Pahat style that comes sans any sugar, this version did not fail either. The light tones of blue ginger flower (rojak flower) rang beautifully through and the rempah delivered just enough punch- sour, spicy, not overly thick and with a hint of sweetness. The seabass fish head was fresh, and steamed well. I will order this one again.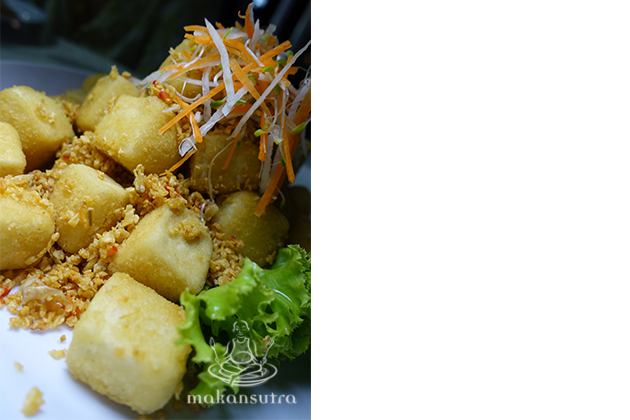 Then the humble Garlic, Pepper and Salt Crispy Tofu cubes ($10) came a-calling. Diced silky cubes of lightly battered smooth crispy tofu was sitting in a pile of salt sprinkled fried garlic bits with chilli bits. You will not get this kind of crisp and softness in a fried tofu from your home kitchen. This will also be on my table again the next trip out there. So far, these are dishes I did not reviewed in any of my visits there.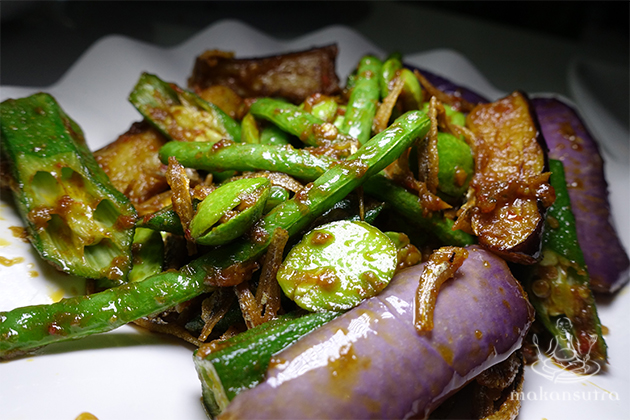 When the Four Heavenly Kings ($10) came, I knew that this alone with rice and the assam fish head, would've pleased me to no end. They used ochra or ladys fingers, string beans, petai, brinjals and topped with crispy ikan bilis (most use dried shrimps). Only a sad sambal and bad wok works can kill this combination. None of it happened. I was drawn to this next dish just by looking at the menu- Crispy Ginger Chicken ($10). It came crispy indeed and was coated in sweetish ginger caramelised sauce. I would say this is a must-order, if not for my perversions for ginger, and the extremely stinging pleasures I derive from it. Their signature Bi Fen Tang Fried Prawns ($22) was a usual crowd pleaser. They use the soft shelled grey prawns and fried crispy right through buried in crispy garlic bits and dried chilli peppers.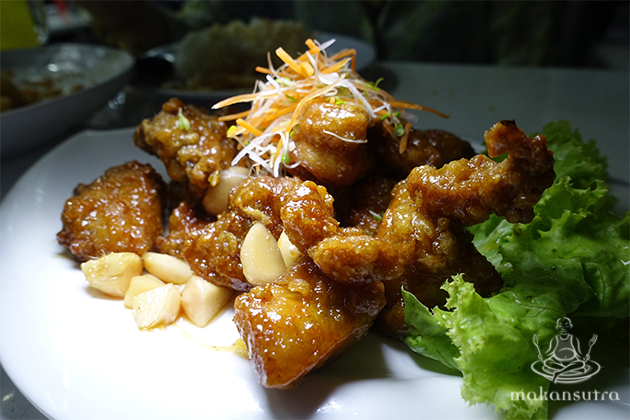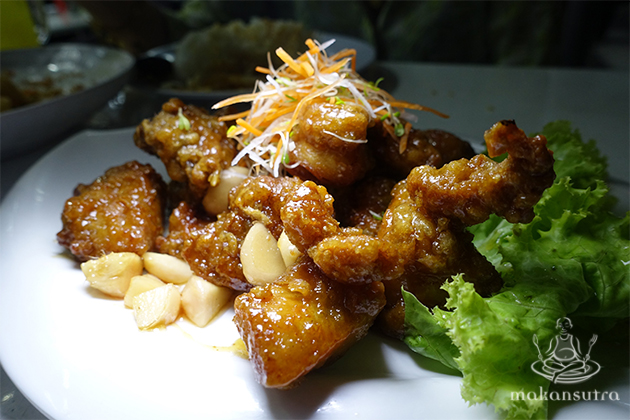 Best part, their prices are very reasonable and parking is abundant in this quiet industrial estate at night.
Chuan Kee Seafood (Tg Rhu)
Blk 1091A, Lower Delta Road
11am-10.30pm daily.
Tel: 9878 9924