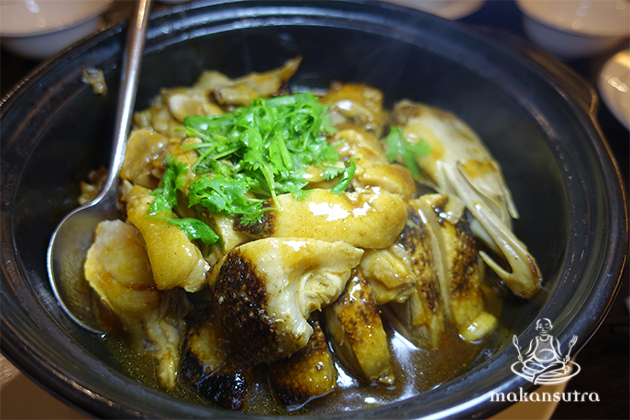 Circa 1912: Old World Ugly Delicious
By KF Seetoh - Friday, May 11, 2018
The idea behind the restaurant was to hark back to an era where deliciousness was about boldness and simplicity, food for the palate and tummy, not for the eyes- nothing really fit for Instagram. So David Yip rewound back to 1912, with a culture of forgotten great flavours in the Chinese kitchens. Well, to me, that's storytelling, which is so important in today's food culture and business. He is also a chef and a stern kitchen overlord, which gives such chef-owner restaurants an edge over the corporate rote operation type eateries. David took over, lock, stock and barrel from the previous Chinese restaurant owners and plunged right into the kitchen work from day one. "I had only one month to R&D the menu as the rentals was ticking on.", and he roped in his consultant chef Xu Jing Ye (a hotshot young chef from Guangzhou specialising in old cuisines). He also roped in former head chef of Dragon Phoenix restaurant Chef Ai Fei. The menu does not sound nor look as complicated as the dish is made out to be.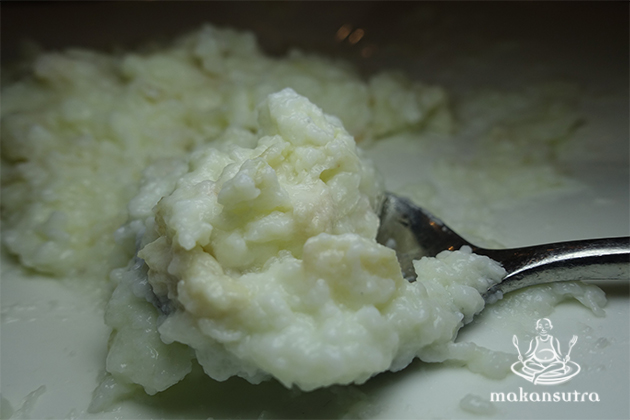 For example, the Fried Milk with Seafood and Chicken ($38). The thick creamy ugly-delicious white blob is made by gently frying up egg whites and milk with umami seasoning, slowly, consistently and smoothly over mid to low fire, with bits of seafood and chicken. It reminds me of baby food but has a comforting feel to it. Not quite Instagram stuff but instant gratification. The Iberico Cha Siu ($24) and Golden Coin Chicken ($5 for 3 pcs) platter was like the original sin. A fatter cut of the soft Iberico pork was used and another layer of the caramelised sugars was coated over the already sinfully sweet and savoury porky chunks "just to give it crystal-crunchy texture". You can feel the heart beat harder after a few bites and you become a born again cha siu lover. A piece of braised lard, slice of liver and a honeyed sliver of roasted jerky chicken- is what they once called Golden Coin Chicken and I think hardly five restaurants serve this in Singapore today. These little cold cut bites are perfect with hot Chinese tea or cold beer. Then a plain-Jane fried dumpling appeared. On closer look after the first bite, and be still my heart- the skin was actually a film-thin slice of lard, with minced pork stuff inside.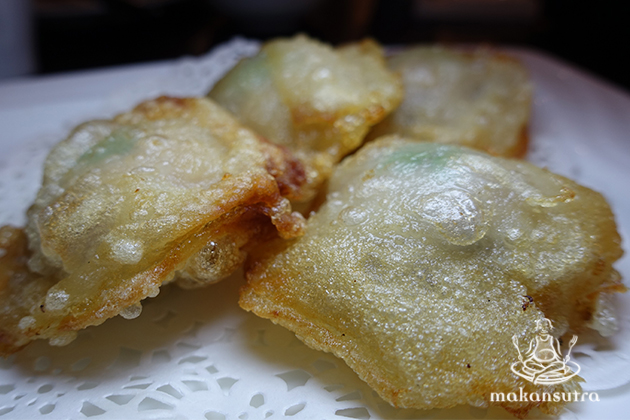 They battered and fried it up and this Fried Lard Dumpling ($5 each), like how a proper gastro sin should be committed. I had Chef Xu's strawberry Sweet and Sour Iberico Pork ($38) before in his private kitchen in Guangzhou and again he delivered it the way I remembered- the fatty chunk is boiled then battered fried till crispy and tossed in that sweet sour fruity sauce. It sings in the mouth and is devoid of the intense vinegar used in many places.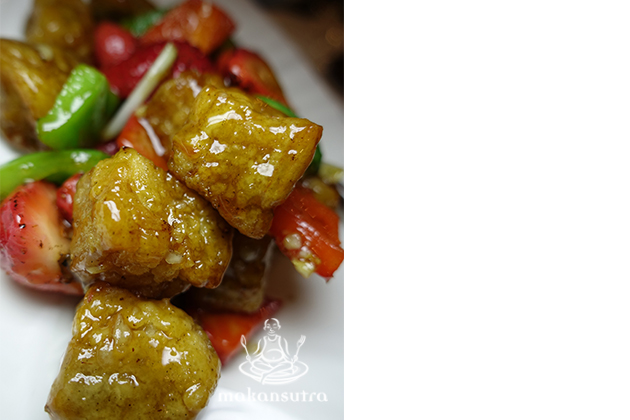 But the Steamed Silverhill Duck in Plum Sauce ($28) warrants more attention than meets the eye. The braised duck is seared and simmered in a plum sauce and served in a claypot. The intense gaminess is all locked in but is somewhat calmed by the plum sauce. If you cannot handle duck, duck this one. You must have this with steamed rice.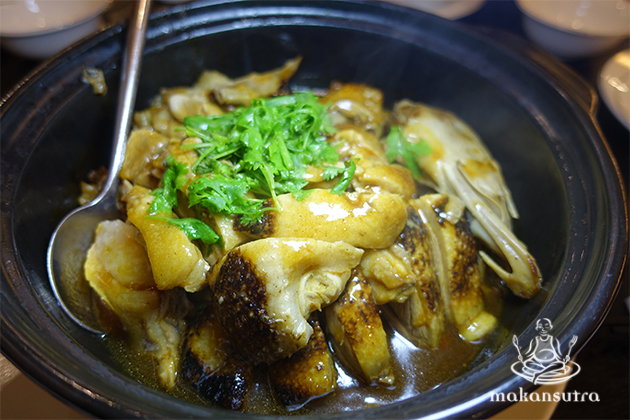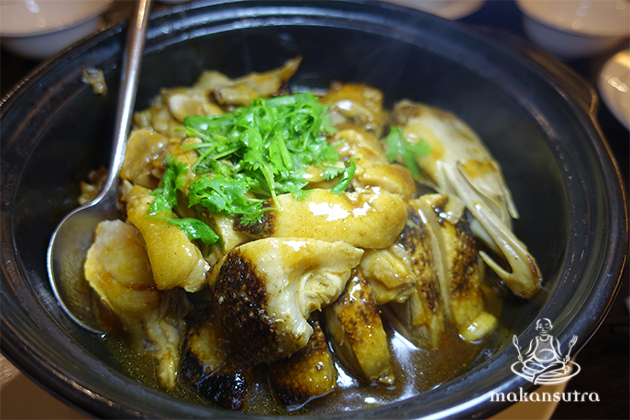 Desserts are not their strong points but the Red Bean Soup ($10) with aged tangerine peel and lotus seeds is very comforting and the wistfully beautiful touch of the old tangerine flavour lingers perfectly. I sense David will dig deeper into history and roll out more "ancient wonders" from the kitchen.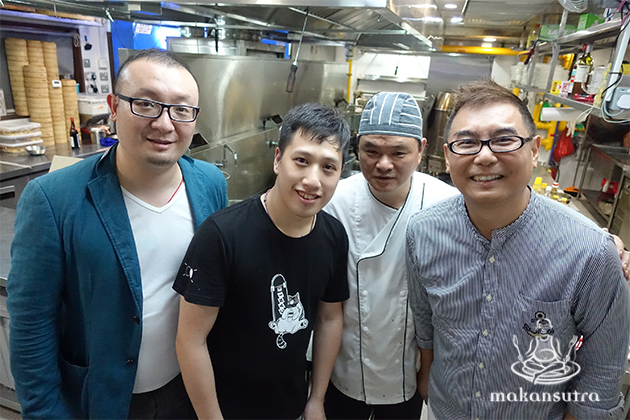 Circa 1912
#01-07-11, Shaw Centre
1 Scotts Road
Tel: 68363070
11am-10pm daily