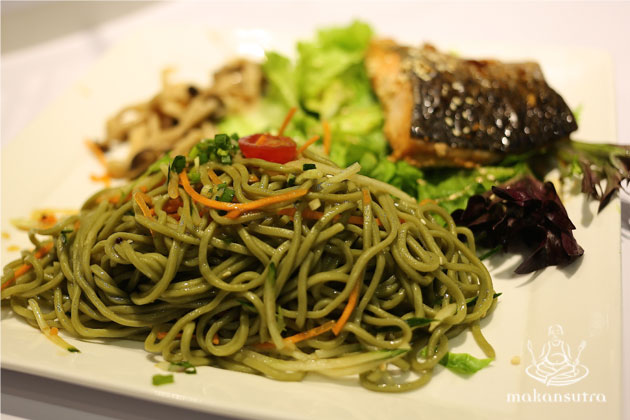 CLEAN EATING: GROWING AWARENESS FOR A HEALTHIER LIFESTYLE
By Cecilia Joven Ong - Saturday, Jul 25, 2015
This latest clean eating trend is all about eating only the most basic, the most natural, unrefined and minimally processed foods that are as close to their natural state as possible. At its simplest, it is about eating whole foods, knowing an item's calorie count, choosing the right foods that are without additives, artificial sweeteners, flavors, preservatives, MSG, sugar, trans fats and chemicals. It is about a balanced meal that consists of wholesome fruits, vegetable with some protein, fat and carbohydrate to complete it.
Healthy eating has always been a growing concern, most of us want to change our current eating habits and have a desire to eat healthier. Consumers are becoming more health-conscious as they are increasingly driven to natural, local, organic and the use of healthy replacements or additions in food choices. This trend could help to avoid food related illnesses such as diabetes and heart disease as well as to reduce weight and live a healthier life.
Here are a few such eateries clustered at Raffles Place offering an extensive range of healthy selections.
THE DAILY CUT
1 Raffles Place #B1-31 One Raffles Place (Raffles Place MRT) Singapore 048616
Operating Hours: 10.30 am to 2.30 pm / 6.00 pm to 8.30 pm (Mon to Fri)
11.00 am to 3.30 pm (Sat & Sun)
A rather long queue was spotted here during lunch but moved quickly and systematically. You are expected to pick up an order chit, filled it up and handed over the counter then rejoined another queue to collect your order. You could create your protein salads from a selection of fresh ingredients like sirloin steak, turkey breast, chicken thigh and salmon for your protein.  Next step is to choose your supplements to go, with choices of sweet potato, brown rice, whole-wheat pasta and romaine lettuce for carbohydrate. You could choose $12 for regular, $15 for large and $18 for beast size.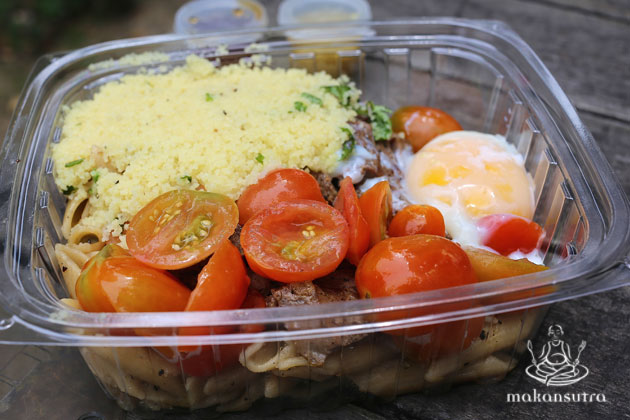 SHINKANSEN
10 Collyer Quay #B1-08 Ocean Financial Centre Singapore 049315
Operating Hours: 10.30 am to 7.00 pm (Mon to Fri)
This is a standing sushi bar and salad spot serving Japanese styled protein bowls with the tag line "Eat Clean. Eat Strong. Eat Zen". They are promoting a way to personalize your lunch with choices of sashimi, meat and toppings. On their menu, Shin-Osaka ($14) consists of Yuzu honey roast chicken, steamed broccoli, roasted mushroom, sweet corn, baby spinach, romaine and butterhead lettuce, soba noodles with wafu dressing is one of the popular choice. You can also create your own bowl of soba, sushi rice, salad and quinoa by choosing amongst the different choices as toppings.
WHEAT
1 Raffles Place One Raffles Place #B1-32 (Raffles Place MRT) Singapore 048616
Operating Hours: 9.00 am to 9.00 pm (Mon to Sun)
It serves different types of healthy sets consists of salmon, beef and chicken starting from $8.00 to $10.00 and 4 different cold pressed juices at $6.80 each. Their Salmon set ($9.00) is a popular choice; it consists of a grilled salmon, green soba noodles and a portion of green salad dressed with yuzu sauce. The overall taste was healthily refreshing with a substantial portion to make a filling meal that consists of minimum calories.