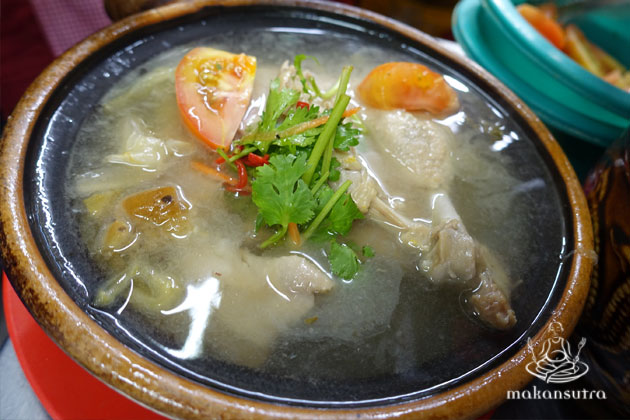 Closed- Leng Heng Seafood and Claypot Deluxe: Another Top Hawker Calls it a Day
By KF Seetoh - Tuesday, Mar 29, 2016
It's a unique Singapore family meal that we can call our own – rice eaten with a claypot of salted vegetable duck soup (kiam chye arh), oyster omelette, sambal snake beans, seafood pancake done with crispy popiah skin, chilli crabs (one of the best around town, the Top Chef season 7 show filmed and ate at this stall), bbq sambal stingray, fried bone-crispy fish head in black bean paste etc… You know the flavour profile, and the love we have for such meals. Now, one of the top and very humble hawker cze cha stall known for the above meal is calling it a day. No one's taking over and they are not relocating nor selling the business.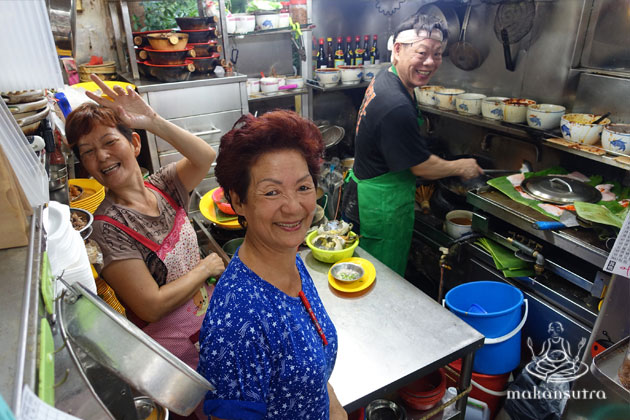 The famous Leng Heng Claypot Deluxe stall at East Coast Lagoon Food Centre, rated very highly by Makansutra for over a decade, will be no more, come April 10th. They had been in the business for over 60 years since their street side stall days in Hougang, when the father of current chef Lee Chin Kim helmed it. "Ah Kim is now 67, and after 50 years of doing this, he is tired and his knees can't handle the stress anymore" his wife, Mdm Yeoh Teng Guek, whom many affectionately call Lao Ma, told me with a tone of resignation.
I had on many occasions mentioned if they had addressed the issue of continuity, especially after Ah Kim had a knee operation a couple of years back. I had encouraged their twentysomething niece Josephine, who handles service, to give it a go in the kitchen but she admitted "it's too tough" after attempting a short gig over the wok.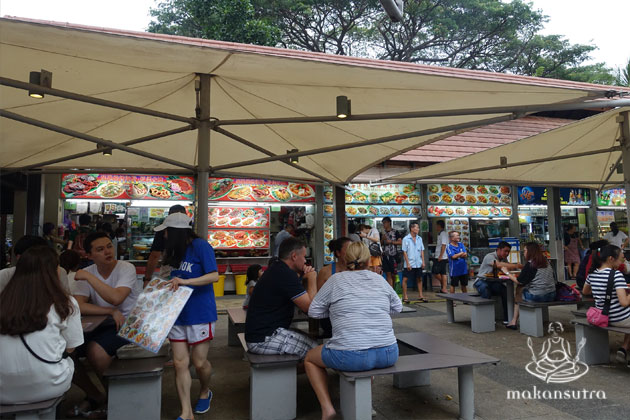 I don't think Singapore will see such local chefs and cooks anymore. Ah Kim handles all the 30 plus dishes in the menu over just two woks and cooks every dish fresh upon order. How he manages to churn out in quick time, these better-than-restaurant fare in that claustrophobic and seemingly messy kitchen (there actually is a system of operation), escapes me. The wok fire is constantly blazing and does not go off till the day's end – at around 11pm each business day.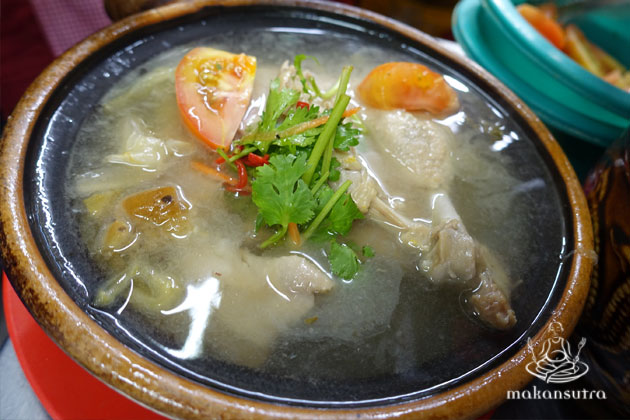 No mind-set or schools, even in the world, can train a super cook and run eateries like them. Just see how they handle the 10×10 feet kitchen and you'll know what I'm talking about. It's a problem of affluence, expectation and entitlement thing with a new generation of cooks, not just in Singapore but in many developed nations with an established heritage food culture, as well.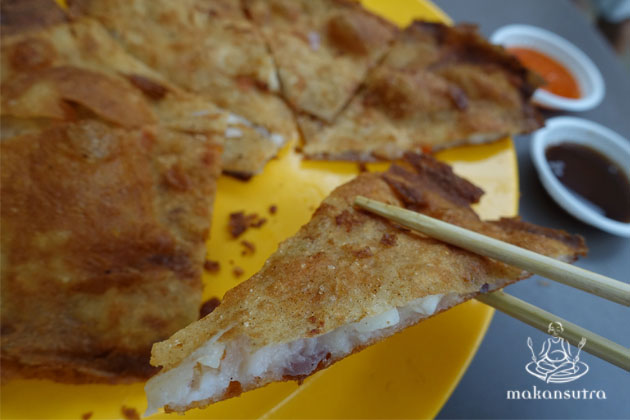 So, post long sigh – you have about 12 days (from now) to crowd them and have that "last supper" there and order all that's mentioned above and more, like the off menu claypot milky seafood beehoon soup, laden with abalone mushrooms, sea prawns, oysters, fish and clams. Better still, just ask Lao Ma or Ah Kim to cook whatever they feel like..off menu cze cha omakase style.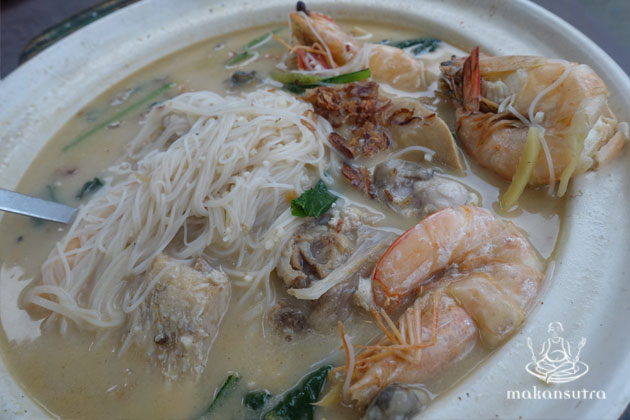 Meanwhile, I just got wind that another top Die Die Must Try rated Makansutra hawker, has quit too. Ah Lo Carrot Cake in Chinatown has shuttered down this last week as boss, 78 years-old, is calling it a day with no handover duties and disciples to carry on the legacy.
Leng Heng Seafood and Claypot Deluxe
East Coast Lagoon Food Centre, off East Coast Parkway
Stall 6, 2pm-1am , close on Thursday.