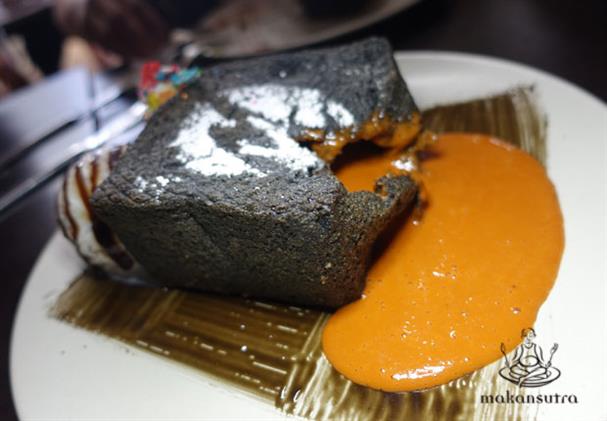 Closed- Meet and Melt: Ooze Cream Good
By KF Seetoh - Monday, Jun 20, 2016
Updated 6 August 2018- Closed
Proudly displayed on the middle of their front door is the Makansutra Street Food Pro 360 certificate, a short 30 hour course (supported by E2i, the Employment and Employability Inst) that Shawn Lim attended in 2014. This was the turning point in the career of this former sales manager. "I initially wanted to learn more about the street food business and wanted to set up a Hakka food stall", and then the twist, " but I felt trendy food was the way to go for me, based on what I learnt at the course."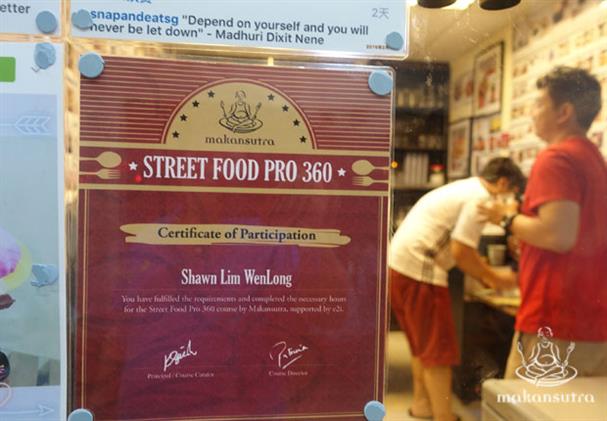 So with some knowledge about setting up and management, plus understanding the food culture one plans to offer, Shawn switched to ice cream, waffles and toast. "Ice cream in a way is heritage food. People have been loving it for decades, and it will always be in." and Shawn says that it's only about how he has to re-package it, be it with waffles, toasts or whatever the trend is. So out went the Yong Tau Foo concept and in came charcoal waffles and Shibuya toast with ice cream and molten lava sauce fillings. His stall is small little HDB shoplet but his ideas and customer base is huge. Barely a year old today, the alfresco space outside his stall packed with tables and customers every night. He remembered how the course taught him that rents has to be paid separately for such seating arrangements. "One of the best things I learned was about leveraging on social media. And we went all out for it." he beams, and it's all good comments. His shop has two walls full of Instagram and social media screen grabs of post about his food and it does not look like there's space for more. And when the community talks about it, the main stream media came too.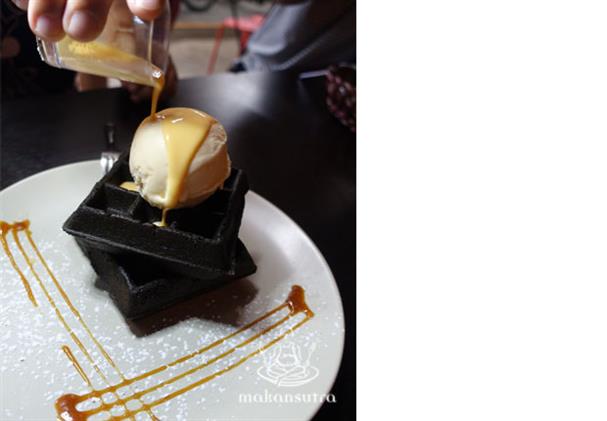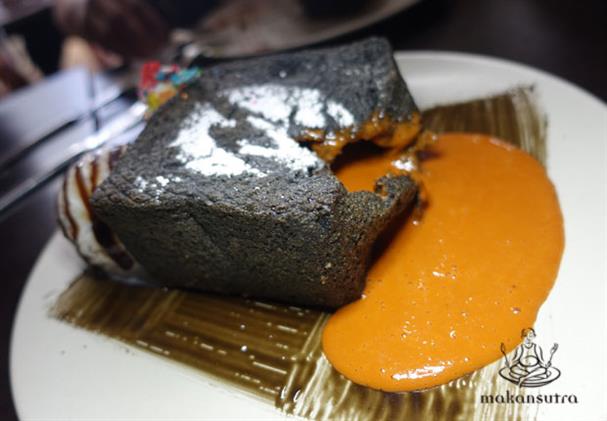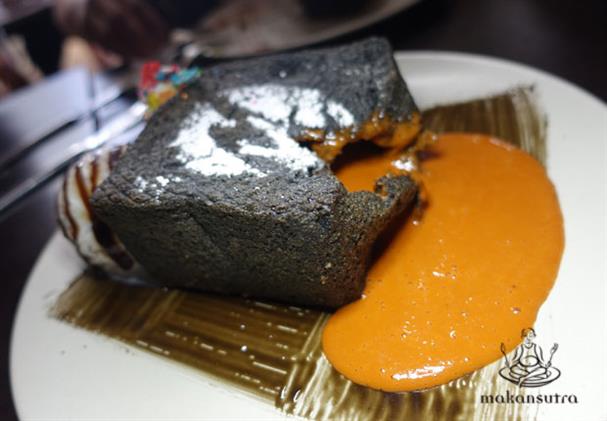 So when I tucked into a selection of his fancy ice cream and dough creations, I sensed it hit all the right buttons for the demographics- the Gen Y, the late teens and families. The one that I can come back again for (and that's just me, a "Merdeka Singapura" baby), is the Charcoal Waffle with Salted Egg Yolk Ice Cream and Sauce ($11.90). Finally, a salted egg yolk ice cream that tasted like one, and simply done with the black and toasty waffles. I was also amazed just how much Thai milk tea lava sauce oozed off the block of Charcoal Toast Thai Milk Tea Sauce ($14.90). Not much food cost added but it went a long way into the hearts of the penny conscious youngsters. It was also on point that he introduced the Green Thai Tea Charcoal Toast ($14.90)- the colour was so appealing to the younger eyes. Don't ask me if this is authentic Thai in any way, no one really cares.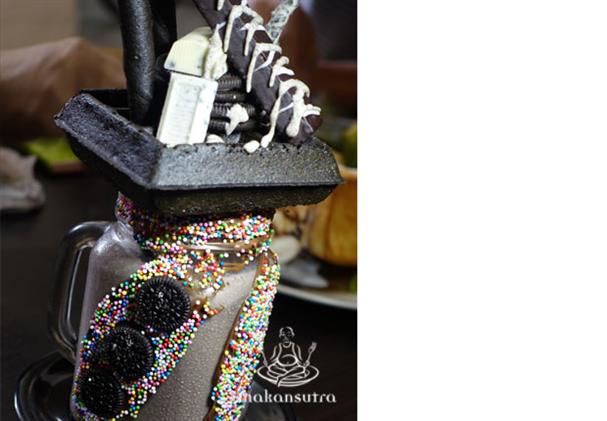 The one that I could not bend my mind around (as it had so many curves and corners) was the Over the Top Mint Chocolate Milk Shake ($14.90). It has Oreo cookies, sprinkles, charcoal waffles, white chocolate, wafers etc.. not just on top, but all around the milk shake jar. I think an old fart like me needed an instruction manual on how the eat or ermm..drink it. But to their young regulars, it surely is a party in the mouth.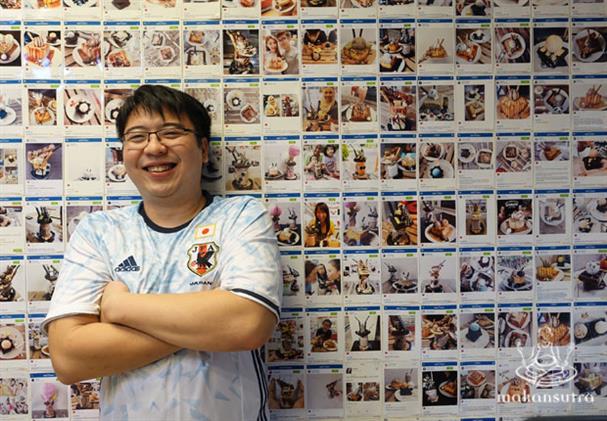 Shawn, who runs the place with the help of his wife and in-laws, had this parting shot, " People only see the fun and the opening hours, they don't know about the pre-opening preparation and post -closing clean up work everyday, so don't think of this line if you are not prepared for long hours". His pure joy comes when customers like his food and keeps coming back.
Meet and Melt
Blk 915, Tampines St 91 #1-40
Tuesday-Friday, 3pm-11pm
Saturday and Sunday and PH, 2pm-11pm
Closed on Mondays
(note, they will be relocated to Scape at 2, Orchard link, 02-33-34, in late July 16')