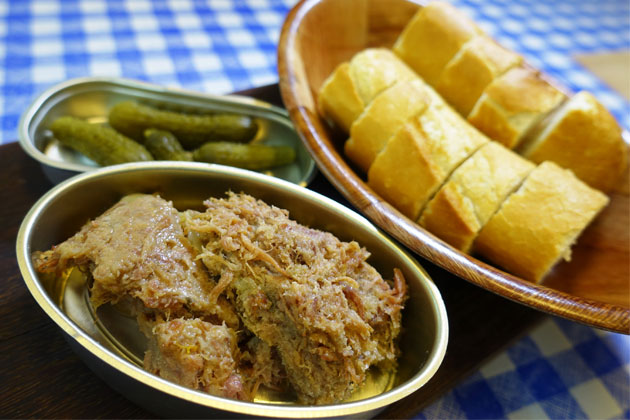 CLOSED- Salute Kopitam: Salute to this Kopitiam
By KF Seetoh - Monday, Jul 21, 2014
They can now be considered coffeshop or kopitiam "lifestyle savants", by default, actually. It's a little coffeeshop parked beside an old estate by a car workshop row, once frequented mostly by these blue collar mechanics that keeps your car and motorbikes humming along nicely. Then, Chua Teck Ming, 63 and his son Kiat Tat 25, took over the lease. " My father came home each evening worried sick over business and had sleepness nights", Kiat (as they call him) remembers. At a raw age of 22 then, barely out of school, he decided to change things. " I needed to help out..we had to be different in that area. There's a hawker centre just behind, you cannot beat that, a couple of seafood restaurants, two other old kopitiams around..can't beat that too." Kiat confesses further that he did not know what to do- only that they needed to be different.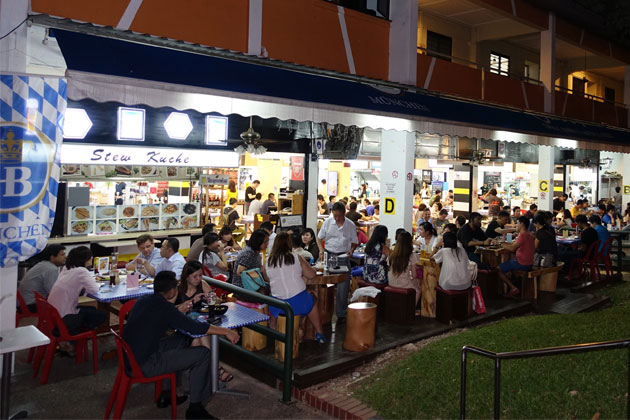 He went on a hawker stall acquisition around the island and unintentionally, some modern western style hawkers took up his offer and it generated a warm response from a new crowd of makan lifestyle hunters. Now, the place packs them in every night and the Chuas are only too happy to help find you a seat, by "re-packing and adjusting seating." You find a new breed of Singaporeans and foreign professionals drawn to this new statement in kopitiam culture. Here's what they are there for: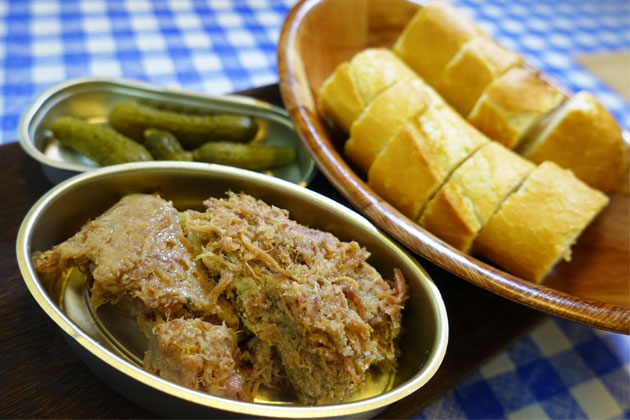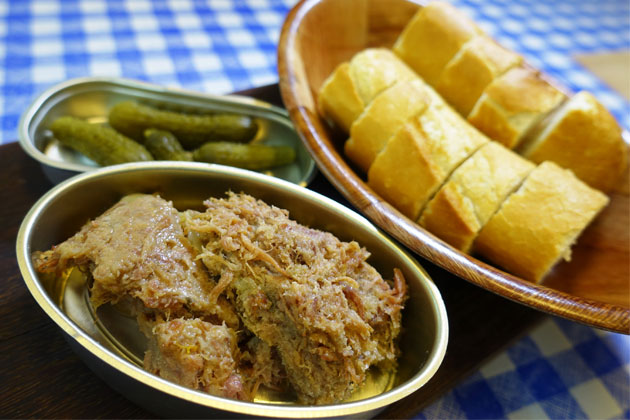 Immanuel French Kitchen:
Immanuel Tee is a classic French cuisine trained chef and learnt under the likes of Andre Chang. His pork belly in potato foam and the duck rillettes are so hearty, simply plated and inexpensive. His menu is small, diligent and meaningful.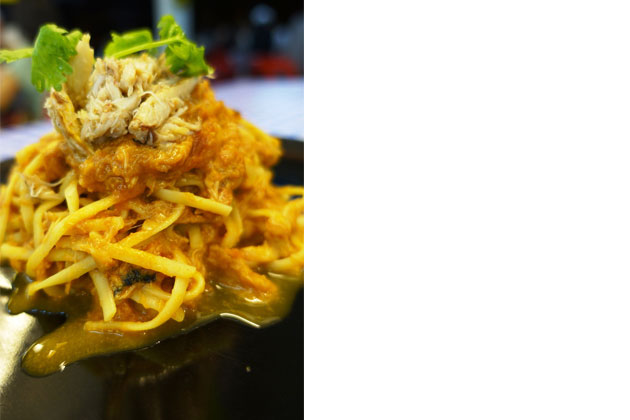 Mian by Travelling Cow
This food truck pioneers here have now found a place to roost here and does only private events with the makan mobile. The do funky and modern takes on local fare like a chilli crab pasta and a bak chor mee ramen burger.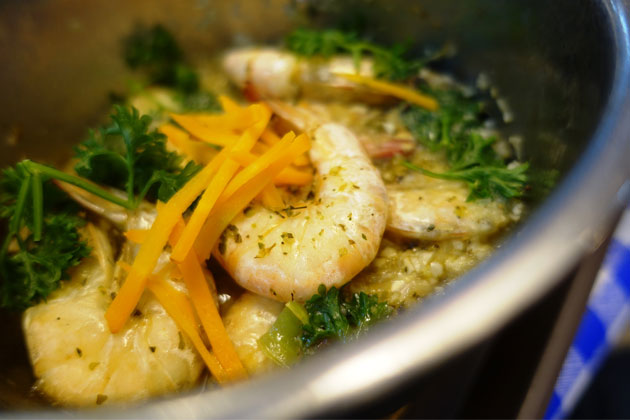 Seasalt The Seafood Place
They offer a range of seafood like squid rings and hearty and Belgium mussels and prawn seafood pots. Overall, it felt a bit mild to me (not quite like Belgo's in London) but their seafood are very fresh.
Brown Sugar by Eskimo
Amidst all these western and mod style hawkers is this stall offering bubble tea and gourmet coffee. The also offer fruit infused teas and milk pudding tea. You can choose your own range of sugars proudly displayed in shopfront, or not at all.
Jollybell
They offer up a range of tarts, macarons and cakes and even tiramisu in this kopitiam (not the best around but it's comforting enough for this kopitiam setting). On some evenings, depending on what specials they offer, they clear out their stock by 9pm.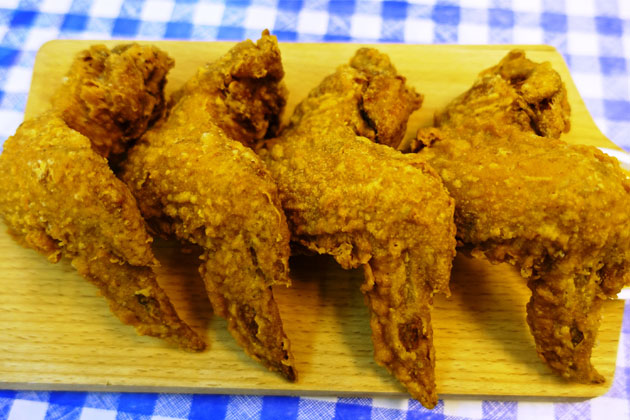 Two Wings
It' s a recipe that's very similar to the Corona chicken rice folks ( recipe created by boss Jeremy Loh's grand uncle) and they sell just the fried wings. I tried it initially and offered my honest opinion when asked. Tried in again last week and they are on track now- just as I remember it at their old Colombo Court outlet in the 80s.
Stew Kuche
Run by the coffeshop owners, they shift a couple of dozens of their signature German baked pork trotters. Chef Mani tells me he bakes them 3 times(rests them in between) to achieve the crisps and juiciness.
CLOSED- Salute Kopitam
Blk 119, Bukit Merah Lane 1,
#01-40
11am-10pm (closed on Mondays)