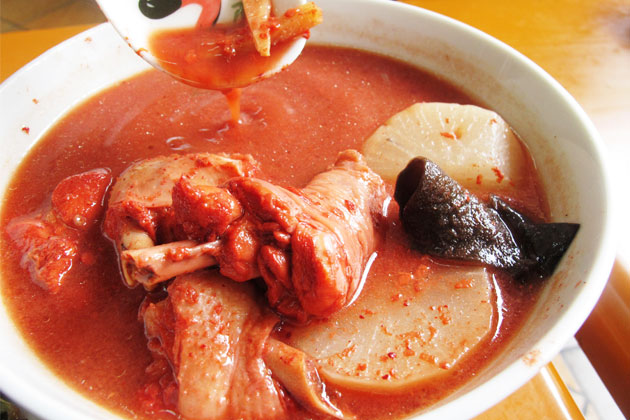 CLOSED- Sidewok Noodles
By KF Seetoh - Monday, Feb 17, 2014
"The blandness grows on you", was a colleague's response when she tried three of their dishes. But this is not a common set of dishes you'll find in a food centre. In fact, one can count in one hand just how many decent ones are left on our land. We are mostly familiar with the range of traditional Chinese comfort street food in our midst – like Hokkien (think lor mee), Teochew (bak kut teh), Cantonese (wanton mee), Hainanese (chicken rice) and Hakka (yong tau foo), but there are smaller dialectic groups from the mainland that have given this city their unique homeland flavours which have been largely under many foodies radar. Heng Hwa style fried noodles with seaweed and red tofu soup, for instance, and then there's Foochow chow.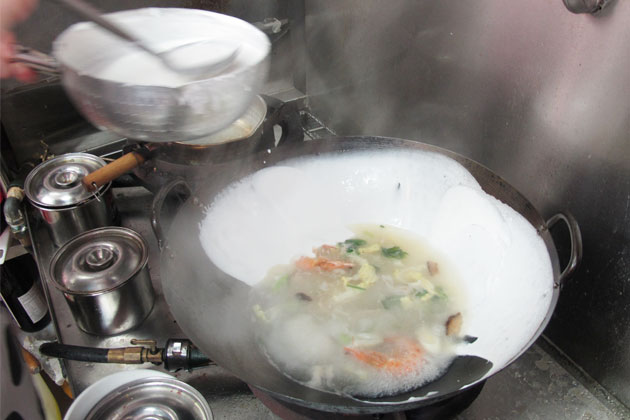 She scooped a ladle of batter and gingerly lined it by the side of the wok over some simmering stock with seafood and greens. The lid comes on and it steams the film of dough set on the wokside. Twenty seconds later, it became one giant sheet of pasta and she gently shoveled them into smaller sheets and onto the soup. I know of only one other Foochow hawker who used to offer this at Boon Keng Road but now no longer do so "as it's tedious" said the owner there. Then Ms Ye Xiao Yan, 24 a mainland Foochow native who is now a PR here, and her partner Mr Vincent Kong, 55, came along and put on their menu a collection of their heritage flavours. Red Wine Chicken (optional with "longevity" mee sua), Mustard Cabbage Porridge and this Sidewok Hoon Kway (noodle sheets).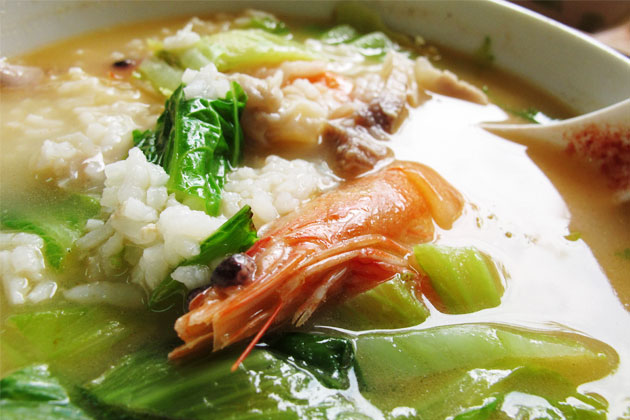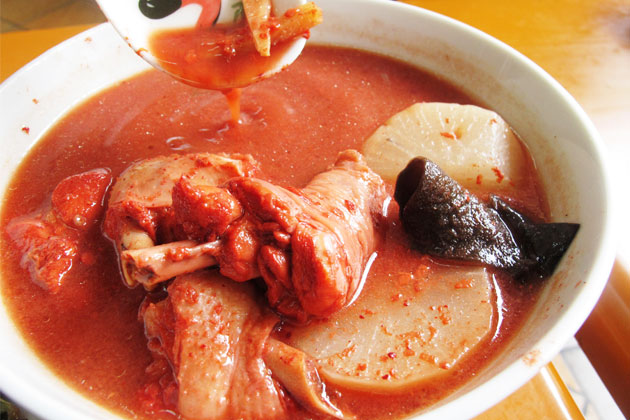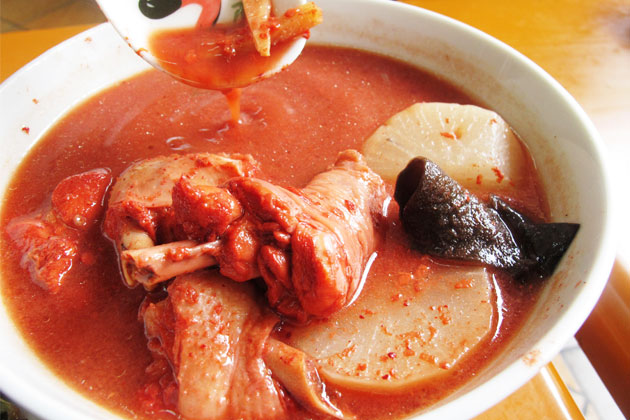 It's a pity, but they don't have enough customers requesting for two of their rare dishes (I've never seen here) – the prawn and bean sprouts cake and shrimp goundnut pancake, so it's off the kitchen for now. "My mother has dementia, and I felt I want to do this to honour her love and the food she gave us. But she will never know now" Vincent who opened this stall only a few months back, said of his Foochow mother. But his ailing father is aware and is very appreciative that his former café owner son is upholding family culinary traditions.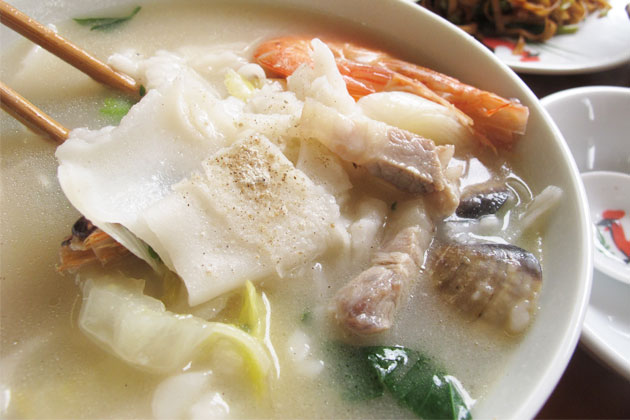 I have to agree – that although Ms Ye does it the "traditional way" as how her aunty back home had taught her, it does sit on the side of bland. But when I bagged a portion away and told her about the flavour, she simply upped the chicken/pork stock and umami intensity a notch, and all was fine. I also suggested that I would prefer if the "kway" was a tad firmer, like the usual mee hoon kway, she said "I'll think about it". The red wine chicken was not overly rich and the lightly tangy wine lees came across subtly. It sat well with the chicken and radish chunks which was fine with a bowl of rice. But the Mustard Cabbage Porridge has such a homely feel to it, it grew on me too. Steamed rice is cooked over the chicken and pork stock with mustard leaves – the tingly bitterness of the greens, with the sweetness of the grains and the savoury soup, was very calming and comforting.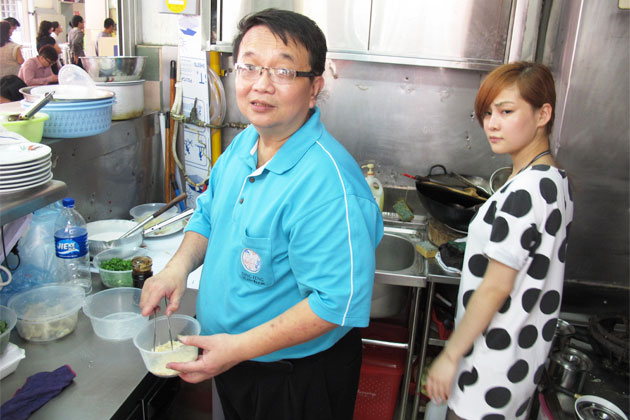 A portion of each on average costs just $3.50 and by today's rising-cost-of-everything standards, it's a steal on traditions. When you order, observe how Ms Ye does the sidewok noodles, it's a joy to watch.
CLOSED
Ding Feng Traditional Foochow Food
505 Beach Road
#01-85, Golden Mile Food Centre
11.30am-6pm, closed on Saturdays.