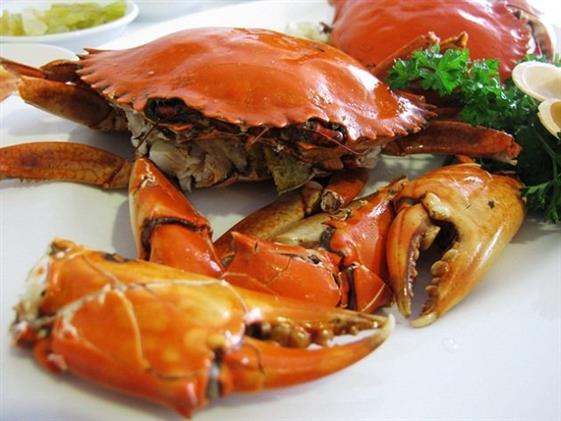 CLOSED- Swearing by Swa Garden
By KF Seetoh - Monday, Sep 17, 2012
These days, due to the "rationalisation" of Chinese food and its culture here, Chinese restaurants are just that… Chinese restaurants. You'll have to look real hard to see if they are Hakka, Cantonese, Foochow, Teochew or Hokkien, all a part of the original Chinese culinary diaspora of this nation. If you are looking for say, some seriously good roast duck to go with stir-fried peppered beef with capsicums, and double boiled pork ribs with honeyed dates and dried vegetables, plus some almond cream with glutinous rice dumplings , then you would head to one of those, getting rarer by the day, Cantonese restaurants. Or similarly, to a Hakka restaurant for a meal of red wine prawns, suan pan zi (yam gnocchi), pan-fried yong tau hu and mei cai kou rou with rice. Chinese restaurant these days are so rojak with Chinese dishes, you'll have to know them intimately to be familiar with their signature blue plate specials. Safe, for the proliferation of an expanding chain of Putien restaurants, we have kinda lost our own original Singapore Chinese food compass and direction.
But, happily, I report that there are still a handful of hard core old school Singapore Chinese restaurants still standing proudly (some barely) in our midst of modernist Chinese eateries, that tout "evolved" stuff like foie gras roast duck, dim sum with zucchini flower and of course the evergreen sambal long beans with meat floss.
I returned to an old Teochew icon recently and am glad to say that they have been the same since Makansutra first rated them over ten years ago. By exterior deco, it says, "don't bother looking in if you don't already know our decades old reputation". It's just glass walls with faded, off-white curtains behind (as it's a "customer privacy first" policy) and a nondescript old signboard that says Swa Garden. Push past the doors and that thick musky smell of a battle hardened (they have seen many economic downturns) frill-less restaurant greets you. The tablecloths are smooth and crispy clean, some with frayed edges that have seen better days. Safe for the newbie mainland Chinese staff, the older local or Malaysian wait staff are in their element – they greet with "long time no see" or "how are you" followed by, "would you like our signatures or some newer popular stuff", when you are ready to order. They threw me the first line (it had been two years since I was there) and I had to return to their roots with their signatures.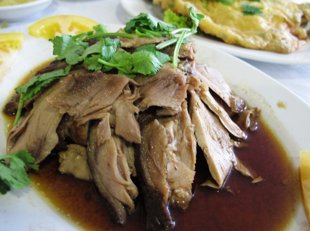 First up was a mound of expertly and thinly sliced plate of lor ark (soy sauce stewed duck). It is done such that it minimises the gaminess and that you get the most of the sauce, coated on each side, with each bite. There was some tofu sitting below that provided some respite from the meatiness. It's was an old friend appetiser.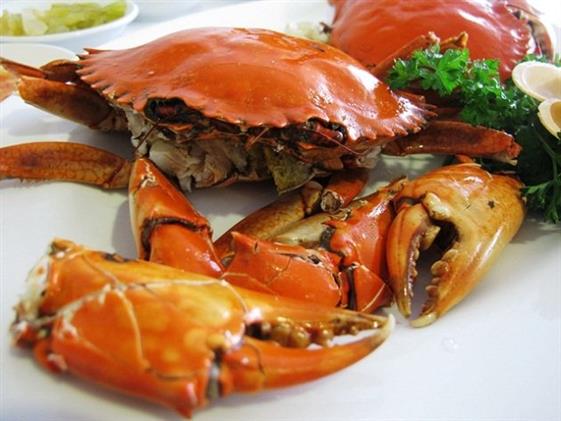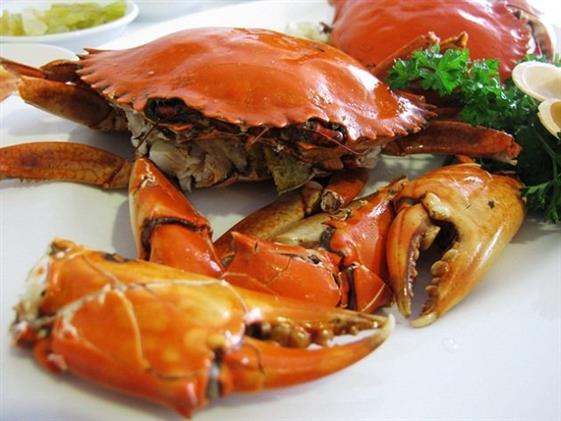 Next, the cold crabs. It all depends on the quality of the crustacean, and these Teochew folks here are combative when it comes to fresh supplies – it did not fail and the dip of garlic chilli with white vinegar, nailed the spot.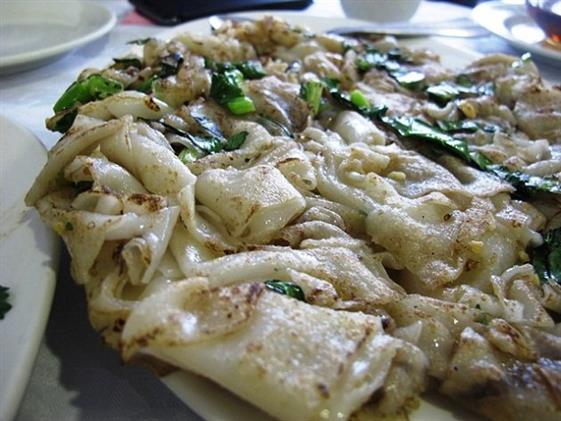 I have to have their chai po fried kway teow, the original preserved radish Teochew fried kway teow from Swatow (their homeland) in China. They fried it flat on a pan and it was served flat, but with bits of char around the kway teow edges and little chunks of chai po to lend the sweet saltiness and umami to the dish. Totally enjoyed it, as I did with the oyster omelette that followed – they do it "atas" style, without any starch unlike the street versions. Some unmemorable greens came by and although done vintage Teochew style (quick stir fry over high heat to retain texture and nutrients), it served only to calm the palate down and readied us for the ultimate Teochew dessert, Or Nee or sweet yam paste. Theirs had a handmade feel to it. There were minute bits of soft, unmashed yam stirred in and the humble syrup did not distract the addictive earthiness of the yam. Some soft gingko nuts accompanied and it gave the dessert its necessary textural distraction.
And the best after meal experience – Chinese tea and a good conversation.
CLOSED
Swa Garden Teochew Restaurant
540, Macpherson Road 1130am-3pm/6-10pm
Tel 6744 5009