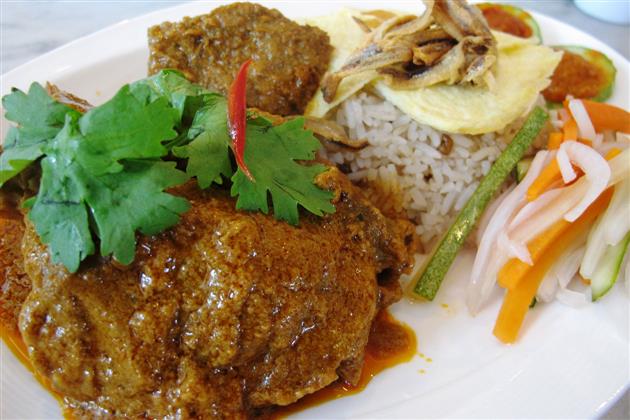 CLOSED- Ujong: A Practical New Twist on Old Flavours
By KF Seetoh - Monday, Apr 28, 2014
She received a call to ask if she wanted a head chef's job and she does not personally know the caller. They only request and offer was that "you cook local food and it's at the Raffles Hotel" and not much else "no special conditions on menu and how it must be", said Ms Shen Tan. So she took on the offer in a heartbeat and dived into what she felt the concept and place needed. There wasn't even a food tasting session.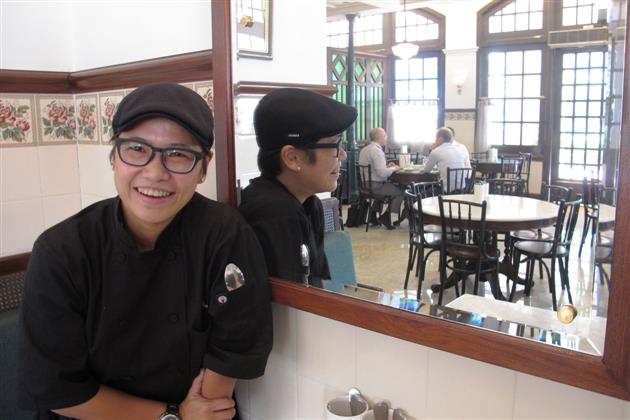 The twist is, it's not quite the local food that hawker centre and kopitiam aficionados would like it as, but it had all the qualifications – sambal, claypot, noodles, wanton, rendang, chicken rice and hae bee hiam, even chee cheong fun featured in her menu. But then, Ms Tan is not your ordinary hawker, this former events director dived head first into the world of local food and became a hawker in 2009, selling her nasi lemak under her Mdm Tan signboard in Maxwell Hawker Centre. She then went north and up the scale and started Wok and Barrel, an up-scaled down to earth food with "a twist" kind of café in the trendy Duxton Road area. It offered fancy meats with a local accent, like nasi lemak with five spice pork confit that goes with Shendol – her take on chendol. The caller on the other end, Mr Vijay Pillai of Caerus Holding, trusted her reputation. When she comes up with stuff like Hae Bee Hiam Mentaiko Capellini or Bak Kwa Pork Ribs… she knows where she's taking our local food culture to. I have mentioned before – that you cannot venture into tomorrow if you do not know where you came from yesterday, you'll be lost. And she knows. Her new outfit and offerings at Ujong (where the former Empire Café in Raffles Hotel is) is one view into the next exciting future of local fare.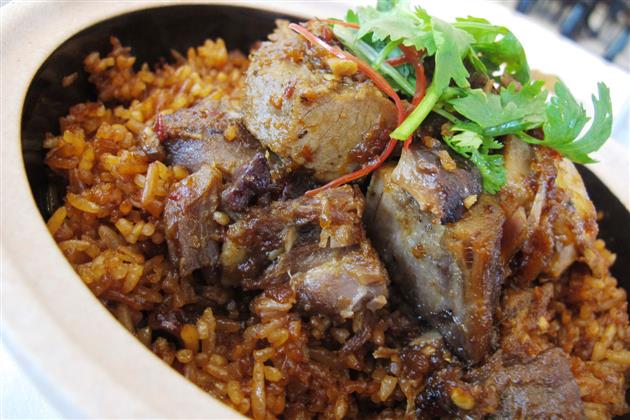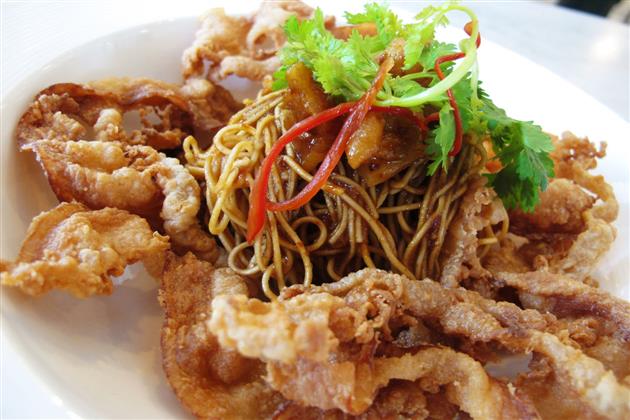 The Nasi Lemak set, which came with egg, ikan bilis and a few chunks of rendang was something I could not fault. The rendang was soft, juicy and saucey – not traditional, but well adapted for this purpose. The coconut rice was just dry enough with a pleasant hint of lemongrass. The spice meter was, obviously, adjusted for genial local and hotel guest palates. They offer a choice of curry chicken, five spice roast pork, lamb curry and even the comforting crispy fried chicken (there's no fried ikankembong, but no one's complaining.) I initially found the Har Zi Meen (prawn flavoured noodles), a tad salty but it was balanced by the crispy slices of sweetish fried bacon, a very nice twist. Mdm Tan's personal favourite is the Claypot Rice. The gentle twist is the addition of the stewed five spice pork topping or char siew duck – not the usual popular chicken pieces. The rich umami and savoury appeal was all intact but what let it down was the lack to the distinct wood fire smokiness, something "I can't help, as the authorities will not allow charcoal fire in this iconic heritage building," she says. The Hae Bee Hiam Mentaiko Capellini is a simple yet beautiful concept… pasta tossed with sambal hae bee hiam with lard and flavoured oils. My portion that day came with the pasta just a tad over done – too soft for my liking, a small problem to fix, I imagine.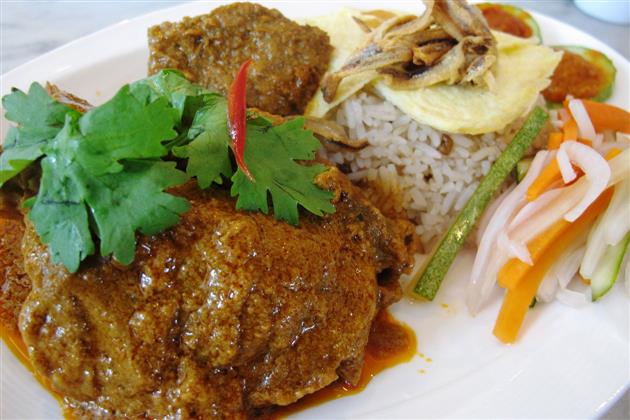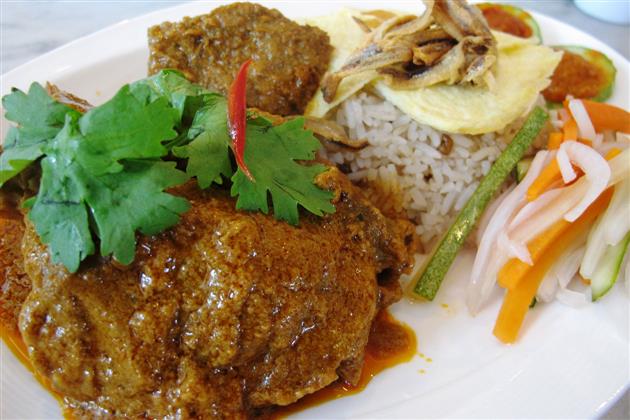 The sweet ending came nicely with the Shendol, Mdm Tan's version of chendol with coconut pannacotta with gula melaka jelly and red bean ice cream. This one hit the spot.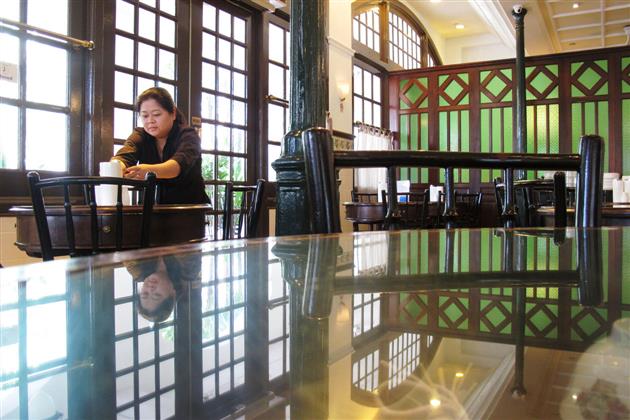 CLOSED- Ujong at Raffles
01-10, Raffles Hotel Arcade
328 North Bridge Road (Next to Ah Teng Café)
Hours: 8am-10pm daily