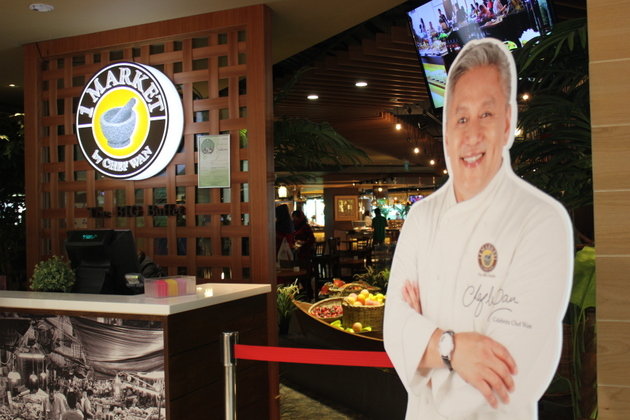 CLOSED- What's Wanting In That 1 Market?
By Tris Marlis - Thursday, Apr 25, 2013
After numerous award-winning cooking shows and cookbooks, Malaysia's Food Ambassador, Chef Wan, finally ventured into the F&B business and opened his first restaurant – 1 Market – in Singapore December last year. During an interview with local television earlier this year, Chef Wan said that he hopes for the restaurant, which is a partnership with the Food Junction people, to offer a great variety of cuisine without burning a hole in diners' wallet.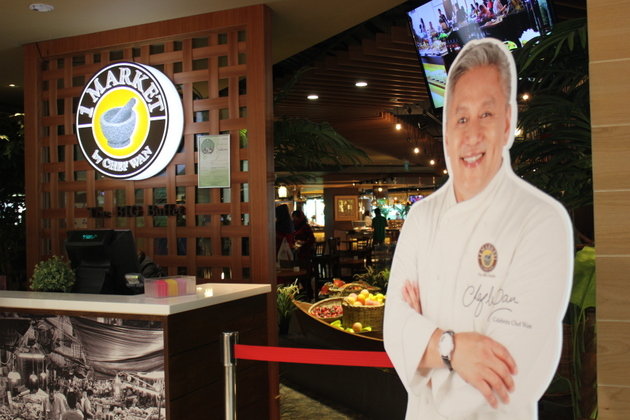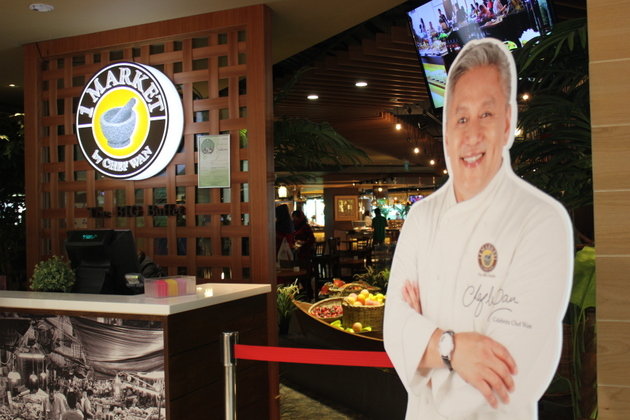 There was not much buzz ever since the opening, but fans find their ways there nevertheless. They pack the restaurant every night to enjoy the buffet spread ranging from Malay to Thai food inspired by the spice trade through the Silk Road. However, we think the packet spices probably came via airplane and it's been smuggled, leaving the empty pestle and mortar merely for decorations. The food was tame in flavours, and is served lukewarm, if not cold.
The Malaysian and Indonesian selections, such as Chicken Balado, Beef Rendang and Curry Fish are pedestrian. Besides salt and a bit of sting from the chillis, the spices are not prevalent. They earned an extra point for having different kinds of Sambal provided at every corner, but the Sambal Belacan felt like someone did not order enough shrimp paste.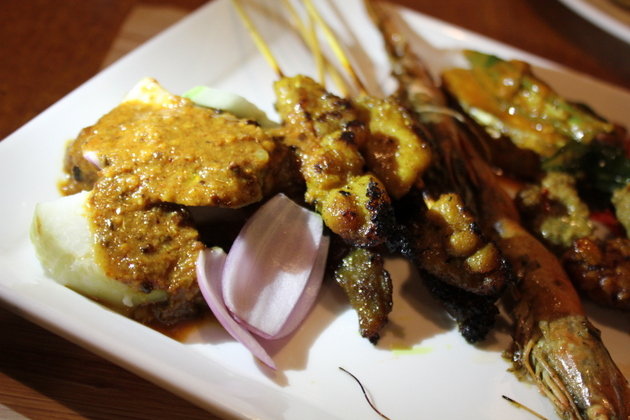 The signature satay (chicken, prawn, squid or beef) is very light in marinade, but it's saved by the sweet and creamy peanut sauce. It is possibly the most popular item on the spread, which also means that every fresh batch will be gone in a blink of an eye and it takes a while for another batch to be ready.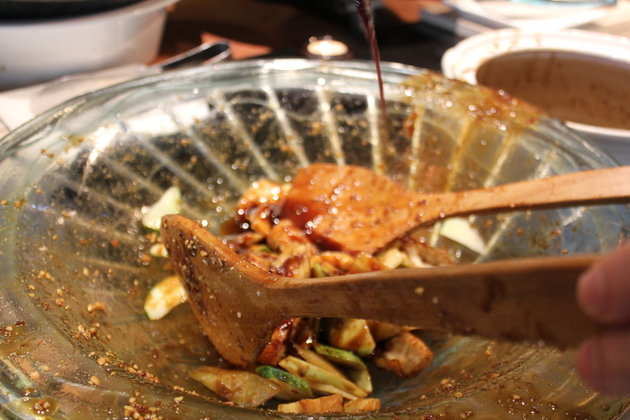 We recommend you go for the cold dishes or the live station where they dish out food a la minute. The salad station with kerabu (beef or shrimp) served with glass noodle, spicy and sour dressing are refreshing with enough oomph. At the rojak station, they lay out fresh fruits and bowls of sweet shrimp paste and peanuts for you to mix and match to your desire.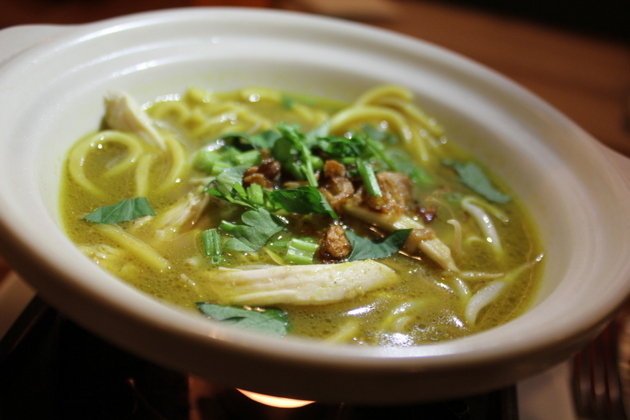 There are also live stations preparing pie tee (top hat cups) – crispy crust plus the sweet and subtle filling of water chestnut and carrot with a hint of dried shrimp. The special of the day – Soto Ayam – is presented in a mini hot pot which helps in maintaining the temperature.
For dessert, head to the station where they freshly make hot waffles and fried sweet potatoes served with gula melaka. The other pastries, from cheesecake to kueh lapis, are mediocre. We were disappointed by the kueh dadar which skin has hardened due to long exposure to air.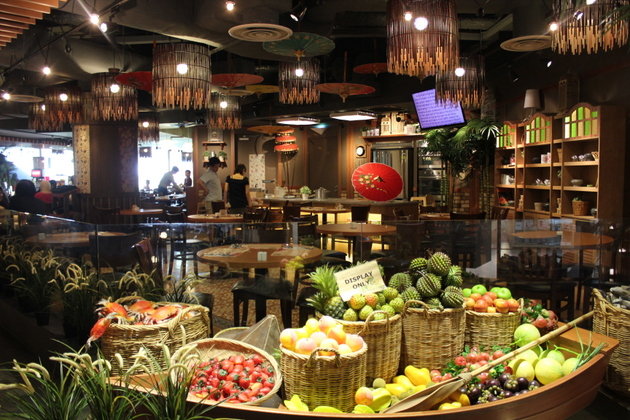 For $28 (lunch), you get an unlimited spread, and a pleasant ambiance with Chef Wan's past television shows on replay on the televisions installed in the restaurant. 1 Market's price is considered one of the better deals in town, if you are looking for quantity and not so sticky about quality.
CLOSED
1 Market by Chef Wan
68 Orchard Road
#04-45 – 49 Plaza Singapura
Tel: 63419159
Hours: 11:30am – 2:30pm, 6pm- 10pm
Price:
Mon – Fri: Lunch – $21.80+ (adult), $12.80+ (child) Dinner – $34.80+ (adult), $16.80+ (child)
Sat, Sun, Eve PH and PH: $29.80+ (adult), $17.80+ (child) Dinner – $38.80+ (adult), $19.80+ (chil