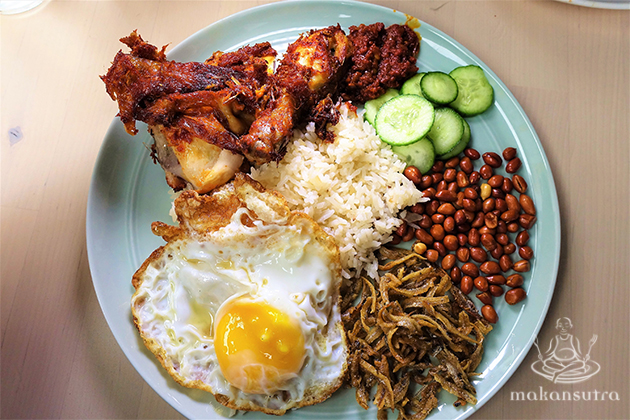 Coconut Club: Going Nuts for a $12.80 Nasi Lemak
By KF Seetoh - Friday, May 12, 2017
"What! $12.80 for a plate of nasi lemak! That's crazy" is the common response about this popular famous coconut sambal rice meal in town. And I'll add one more today "Huh, did you say he never cooked this dish before this gig? What…!" .One hour before closing on a late and lazy Saturday afternoon, the little café was packed and there was a line out the door. Was this hip joint about the hip factor or the food. I checked this six months after opening (and to see if they survive the hype past the first crucial few months) – it's just my style.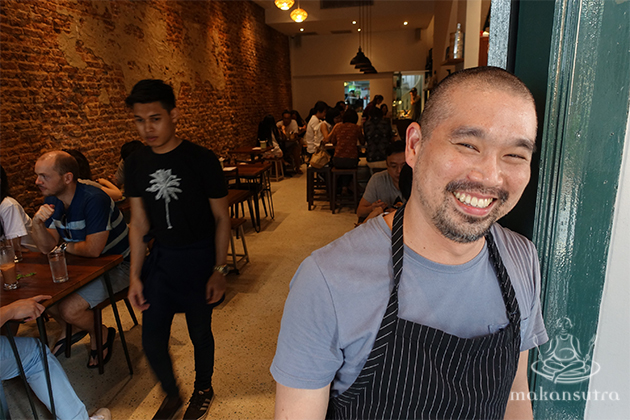 Chef Lee Eng Su worked in western and "crème brulee" chic French restaurants around the world and decided to come back. He fell head over toes for the Kuala Lumpur style nasi lemak in Damansara, the Village Park, which was also the favourite of their former Prime Minister Mahatir Mohamad. So chef owner Lee "youtube-ed" the recipe, tweaked it and voila, the queues appeared and are still there, six months after opening in late 2016. "I could not tahan the thought that I can't get this version in Singapore" he reflected. It's very similar to ours but it's the chicken batter that gives it the edge- coated with crunchy, chunky little bits of crispy batter that is so inviting. I have enjoyed and even featured them in our Makansutra TV series and this much I'll say- Chef Lee's version is not exactly similar but is as appealing in so many ways.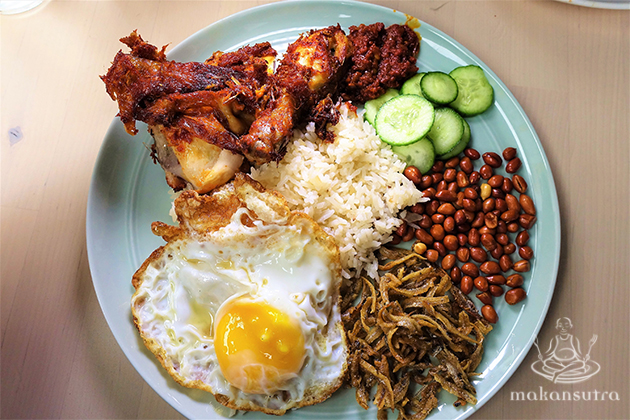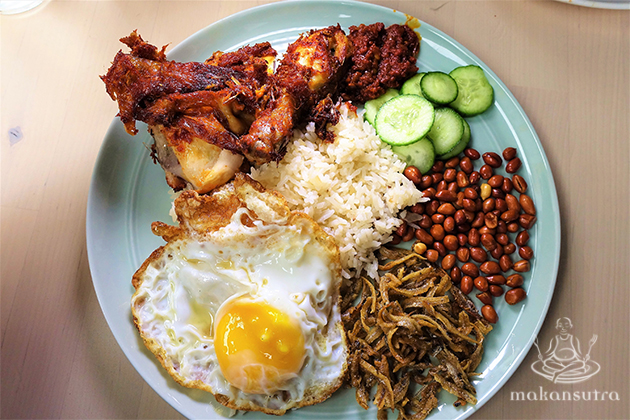 Firstly, the sambal- this one is not a polite gentle Gen Y version, it rocks and bites although there's a sweet undertone upon the first meeting in the mouth. The chilli-sting creeps up from behind and stays for a while. I love this one. The rice was fluffy, loose and not too lemak because it was meant to be enjoyed with the roasted peanuts, crispy little ikan bilis, that fried chicken (ayam goreng berumpah), fried egg sunny side up egg and those few slices of smaller and sweeter Thai cucumber. They also offer a range of sides, some are off menu (just ask them for the daily specials).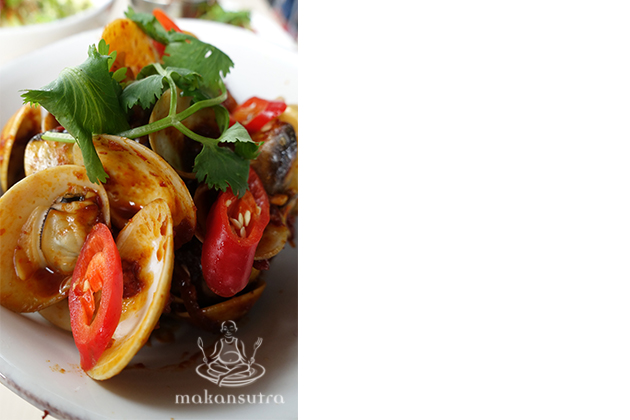 One was the Sambal Lala- fresh clams tossed in a sweetish sambal. It wasn't quite Lala Land in my palate and I'll accept chef's reasoning, that he does not use MSG (although it really is about the damn wicked sambal, with MSG or not).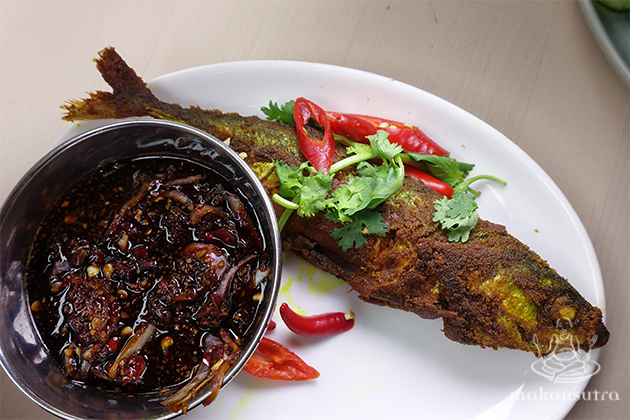 The Fried Sambal Ikan Selar (market price), was smeared with sambal all over, inside and out before they fried it and made more dangerous with another little bowl of black kicap manis sambal, served on the side. If you get this off the wok and piping hot, it will sing in your mouth. The Otah ($8.50) came dense and full bodied with all the flavour notes intact- from galangal, lemon grass, the sambal spices with little chunks of fresh fish. But, it missed out on texture- a really good binder was missing or insufficient or that it just sat too long in the oven. Perhaps more eggs or just egg whites can do the trick.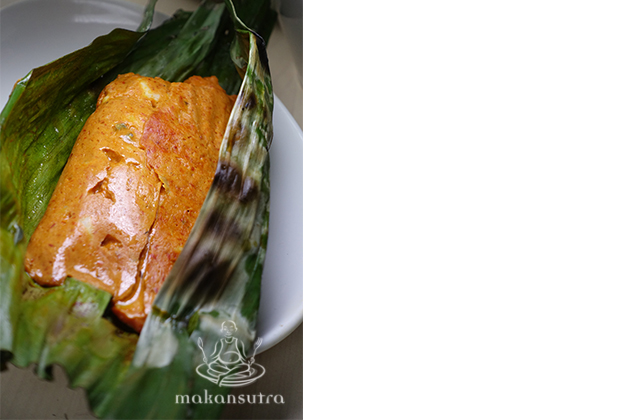 "I spent a bomb on renovations" Chef Lee gives a painful smile.The place is not overdone and even has a kopitiam style kopi bar. The exposed brick wall trick always work plus a raised centrepiece community table in the middle lends an undulating multi-level look to the organised hipster chaos.
But I can tell, they all jammed this place for the nasi lemak and the honest and frank service, nothing else. Introduce some sambal buah keluak, chef!
Coconut Club
6, Ann Siang Hill
11am-3pm
Closed Mondays
Tel: 6635 2999