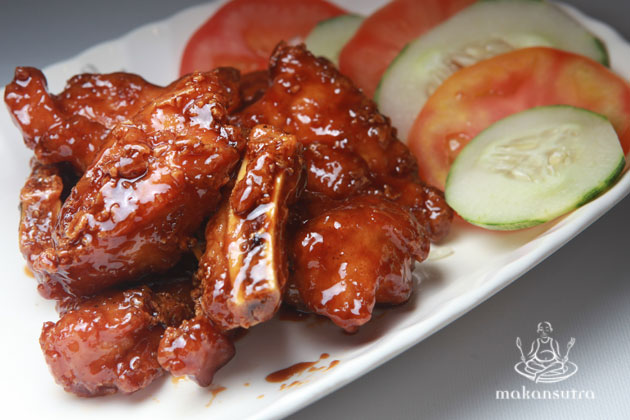 Coffee Pork Ribs
By Makansutra - Friday, Aug 21, 2015
Ingredients
• 6 pieces Prime pork ribs (400g)
• 2 Egg whites
• 2 sachets 3in1 one coffee mix powder
• 2 1/2 tbsp Oyster sauce
• 3 tbsp Cornstarch-for frying
• 2 tbsp – 1/2 cup Cornstarch solution- to thicken
• 1 tbsp Sugar • Salt
• 2 red chillis, chopped
• 2 Spring onions, chopped
• 2 tsp Cinnamon powder
• Vegetable oil for deep frying the ribs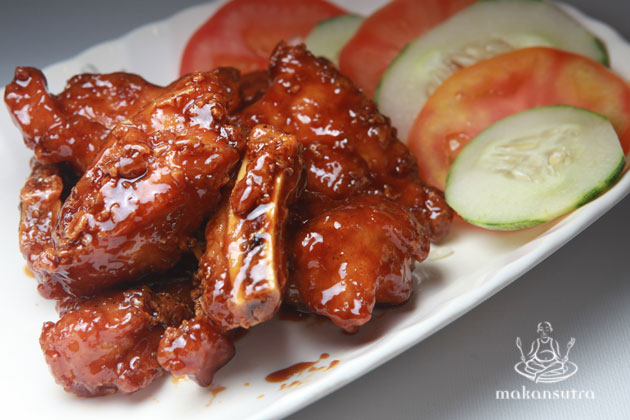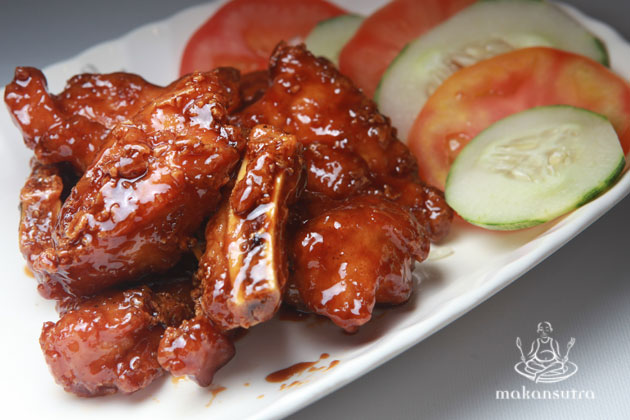 Method
1. Marinate the ribs with some salt, egg whites and some water for moisture. Then rub the corn starch in.
2. Let it sit for ten minutes then deep fry for about 5 mins over low medium heat and reserve.
3. Simultaneously, in a separate pan, heat up no more than ½ cup water and instant coffee mix, 2.5 tablespoons of oyster sauce and one fully chopped red chilli, over medium heat.
4. When simmering, add sugar and let the sauce caramelize and then thicken with cornstarch solution (2 tablespoon to a quarter cup water) and salt to taste. Put the ribs in and toss till it gently and evenly coat it.
5. Dust with cinnamon powder and top it with chopped spring onions, with rice or bread.