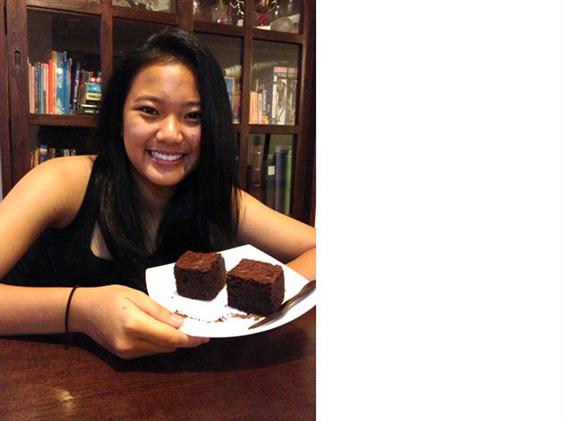 Confessions of a Chocoholic: a talent in the baking
By Stefanie Chao - Wednesday, Nov 21, 2012
Most teenage girls spend their free time hanging out at the malls, trawling the shops for the hottest fashion finds, or at the Cineplex catching up on the latest flicks. Meet Miku Seko, 15, a student at Singapore Chinese Girls' School who has different priorities. Having lost her father due to a heart condition a few years ago, Miku who is the youngest in her family, along with her two sisters, had to adjust to a new life ahead without a fatherly figure. Miku who developed a budding interest in baking from the tender age of nine, combined her love of desserts with the practical idea of selling her creations to her nearest and dearest during the school holidays, as a way to earn herself extra pocket money. It ended up fuelling her passion for baking and she exclaims cheerfully in her interview that "Baking is equal to joy, that's why I can never get enough of it!"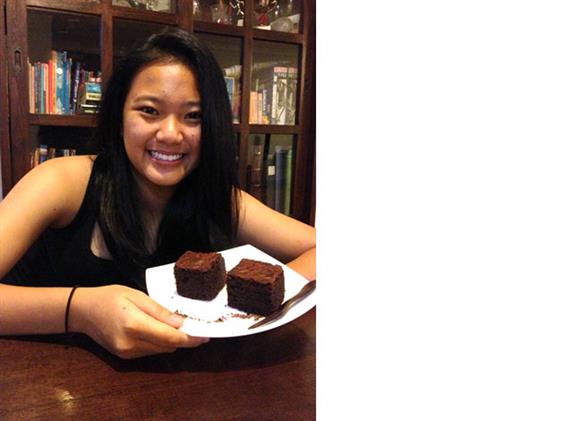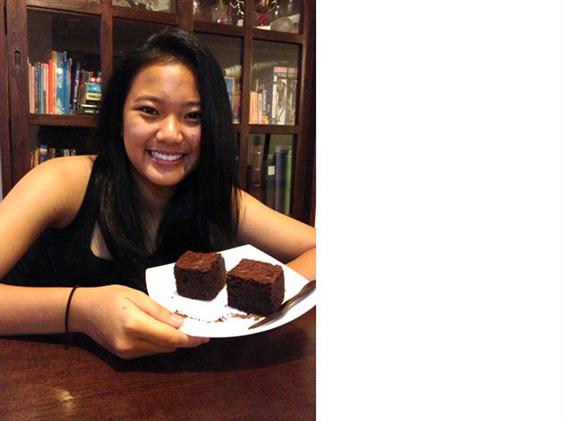 Part of the English curriculum in primary school entailed frequent visits to the school library which Miku did not quite enjoy. She found no thrills in the novels excited her classmates, but found other ways to satisfy her reading diet, literally! She adored the cookbook section in the library proved to be rewarding as she enjoys baking, which is regarded more as a science, rather than cooking which is an art. Before Miku could be creative with her mixer, she had to grasp the basics of proportion and methodology- she had to know exactly what the mixer was doing to the batter, just so she can create exciting magic in the kitchen. For all aspiring teen bakers, Miku advises that one should follow a recipe religiously first to see how the product turns out. One can then experiment the next few times to personalise the recipe and make it your own, with varied improvements or improvisations. Memorable creations in the kitchen included how she was inspired after watching an episode of Masterchef Australia which showcased the Opera Cake. A regular staple in most chic French cafes, Opera Cake is not for the faint-hearted as it is a complicated layered cake which requires patience aplenty to make. As a personal challenge, Miku baked it by heart and based on what she saw on the show- and it turned out to be a hit— "Everyone loved it and I felt so accomplished. I'd never forget that."
Miku tries her utmost best to bake during the school term, despite her busy work and school schedule and the annual tennis season when she represents the school during tournaments. Cooking for her family is also something that Miku enjoys— 'I still try to bake at least once a month as it's something I love to do and nothing, not even a busy schedule would stop me from doing something I love. I also occasionally prepare breakfast for my family that includes sweet treats like pancakes, bread pudding or French toast."
A self-confessed chocoholic, Miku loves classic desserts and her biggest critic is her eldest sister Yoko, who doesn't hold her tongue when it comes to giving Miku feedback about her baked goods. Miku has learnt that constructive criticism is any baker's best friend as it helps improve her skills. With the support from her dessert-loving family, Miku came up with her own spin on the classic chocolate brownie which has layers of "deep dark and rich chocolate flavour, making it my ultimate favourite."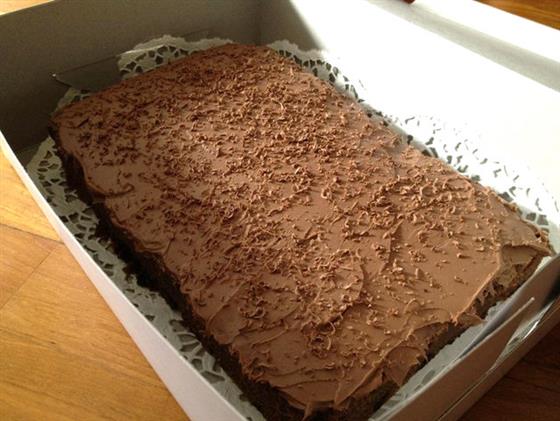 Miku's Brownies with a Chocolate Ganache Frosting
Ingredients for Brownies: 2 cups of white sugar 1 cup plain flour, sifted 4 eggs 2 teaspoon vanilla 226g butter 113g unsweetened chocolate 1 cup of mini chocolate chips (any kind)
Method: Preheat your oven to 180 degrees. Melt the chocolate with the butter in a double boiler or in the microwave for 2 minutes on HIGH. Mix the sugar, flour, eggs, vanilla together in a separate bowl. Combine the chocolate mixture with the egg mixture Add in the chocolate chips and bake for 30 minutes in a 9-inch pan till an inserted skewer has moist crumbs clinging onto it. Let it cool completely.
Chocolate Ganache Frosting
Ingredients: 2 cup whipping cream 226g dark chocolate (70% cocoa)
Method: Add the cream and chocolate into a double boiler Melt the mixture slowly until smooth. Refrigerate for about 4 hours or until completely chilled. Spread onto the cooled brownie, slice and serve in small squares. For extra richness, you can grate some milk chocolate over the frosting.
(Note: "Small scale home-based businesses" catered to friends and families, such as Miku's, are allowed under NEA, URA and HDB rules)