Cooking in the Forest with Sam Leong
By Catherine Ling - Tuesday, Oct 02, 2012
Renowned local chef Sam Leong is not just dishing it out at his swanky new dig at the Resort World Sentosa. He will launch in October 2012, culinary classes at his restaurant Forest which might make that trip to the Equarius Hotel (where it's located) worth the effort. The highly decorated chef jokes, for most of us, going to Sentosa is like hiking to another country.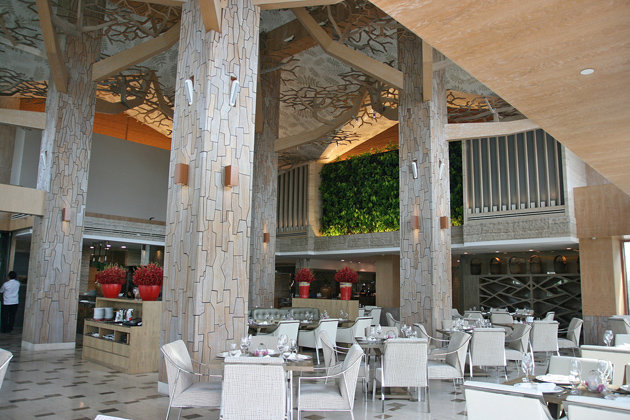 The cooking class entails a four-course gourmet meal at Forest, followed by a cooking demo in Forest's state-of-the-art show kitchen. Class size is kept deliberately small – no more than 10 persons – so that everyone gets a chance to learn from the chef and his wife.
Sam showcased his latest Winter set lunch menu in the cooking class.
The starter is a generously portioned bowl of Steamed Egg Chawanmushi with Hokkaido Scallop, with crispy fish skin, asparagus and corn.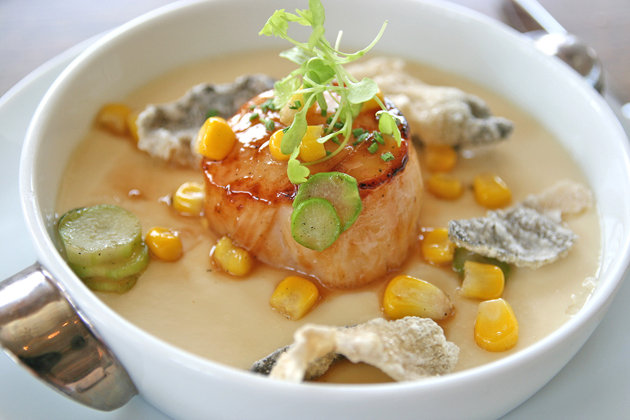 The main dish is Deep-fried Seabass with Nyona Chili Sauce. The fish is served complete with scales that have been crisped with a final bath of oil that's been heated to 360 degrees C. Such stunts would not be practical at home, so the cooking class will focus on pan-fying the fish instead.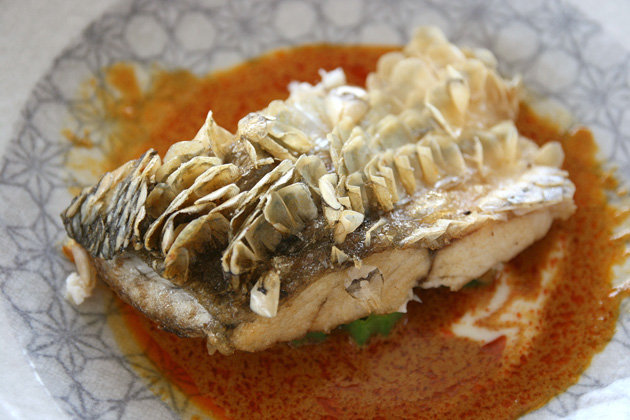 The Wok Fried Pearl Rice with Minced Beef in Homemade XO Chili Sauce is not included in the cooking class, but is the filler carb in the four-course gourmet line-up. It's peppered with popped rice that add a fun and lively crunch to the grains. However, maybe just a bit would have sufficed, as too much popped rice gives the jaw a tiring workout.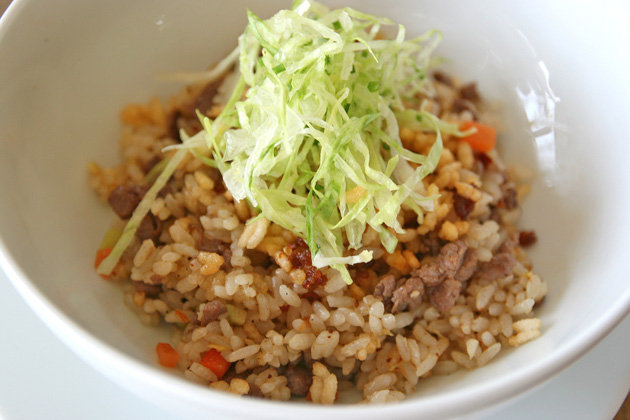 The final dish is Chilled Lemongrass Jello with Thai Sweet Mango, Young Coconut and Wolfberries. A simplified version is included in the recipes for the class. This dessert was strangely salty but still is refreshing on a hot tropical day.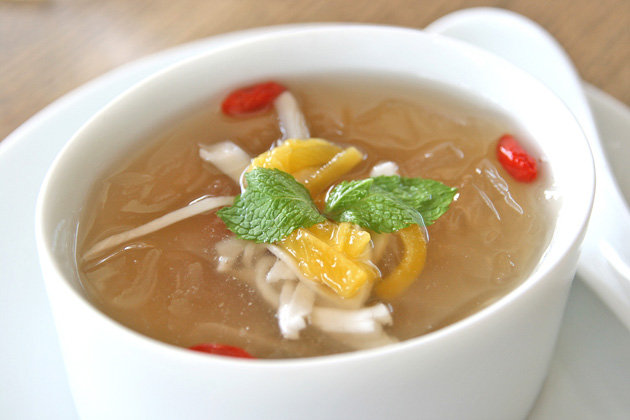 Sam and his wife (also called Forest) go into a fair bit of detail beyond the recipe notes on techniques, ingredients and how to use certain equipment and tools. Forest Leong loves to teach, and her cheery enthusiasm certainly makes her a delight to watch.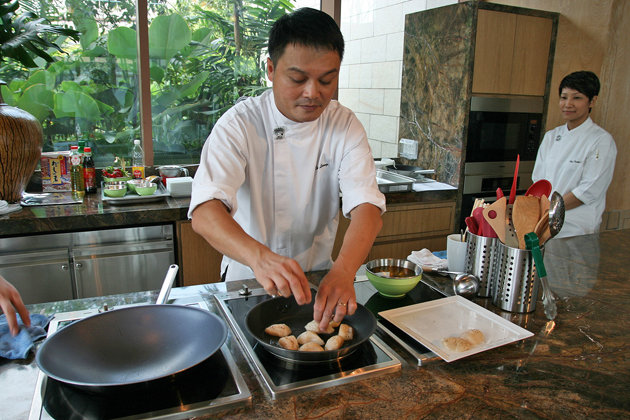 Best of all, you get to eat all over again during the cooking class, as the chefs do complete the dishes that they teach. These may be the simplified versions of the gourmet lunch you just ate, but they are so much easier to replicate at home. Sam says he has tried to bring his restaurant signatures to cooking classes, but most students find the techniques and ingredients too complex for home cooking.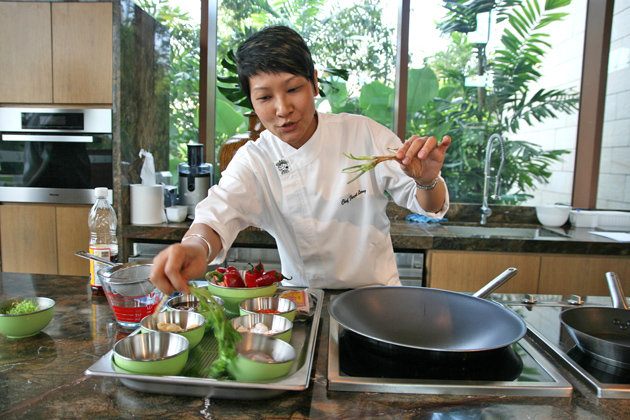 The class is also an opportunity for you to chat with the chefs. I asked Sam what he would have done differently if he could turn back the clock and start all over again in F&B. He adamantly says he would not have chosen to be in F&B at all. The excruciatingly long hours almost daily and the rough kind of company in the Chinese kitchens back then meant life was pretty tough. Today there are better benefits, lots of kitchens are open, and it's a different world.
Sam has toiled thirty years in the kitchen and has achieved his goals (awards, TV shows, executive head of kitchens, books, etc), and elevated modern Chinese cuisine to a stunning level. Now he prefers to teach.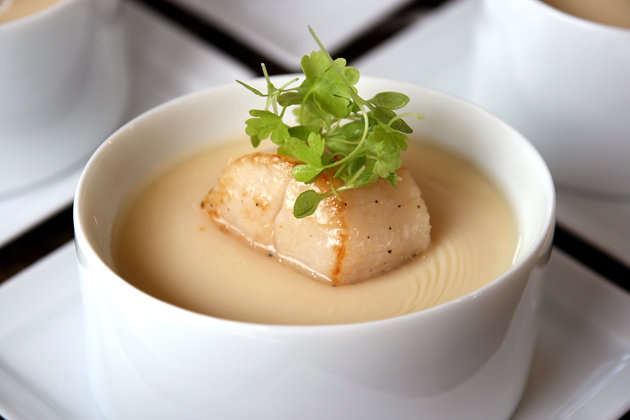 The cooking classes cost S$160 nett per person and will be available Tuesdays, Thursdays and Saturdays in October. Lunch will be served from 1pm to 2pm and the culinary masterclass will be conducted between 2pm to 4pm. Call +65 6577-7788 to enquire about future masterclass schedules in November and December.
FOREST Level 1 Equarius Hotel Resorts World Sentosa 8 Sentosa Gateway Singapore 098269 (regular shuttle bus available from Hotel Michael)