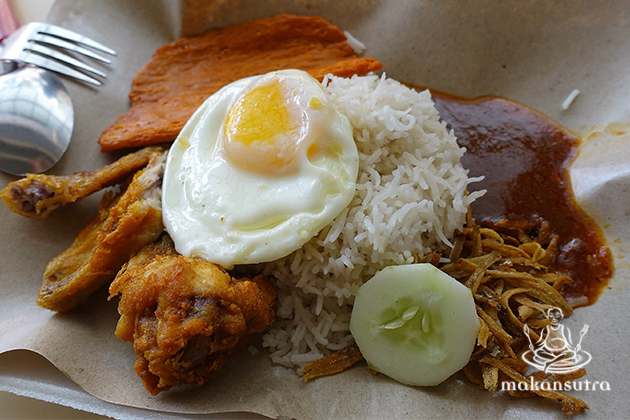 Count Your Blessings, not your Calories
By KF Seetoh - Friday, Feb 16, 2018
We have this unique culture of ours and we celebrate the diversity perhaps three to four times a year- at New Year, Chinese New Year, Hari Raya Aidulfitri, Deepavali and sure, throw in October Fest for comforting adopted festivals. If you can see each of this festivals through each year with your makan faculties intact – then count your blessings, not your calories. Enjoy the festival's special food culture in full glory but in moderation of course. Don't count what each slice of bak kwa or pineapple tarts will do to you and your descendants and that medical bill when you hit at 65, that's too sad. Take it easy and live it up. This weekend will see the usual shutdown of many Chinese eateries in celebration (some close only once a year this time) of the Chinese New Year. But for those who don't, fret not, there are a group of other non-Chinese eateries that will happily cater to your comfort food needs this weekend. This is what makes our food culture so seductive… it's the power of 24/7 makan democracy.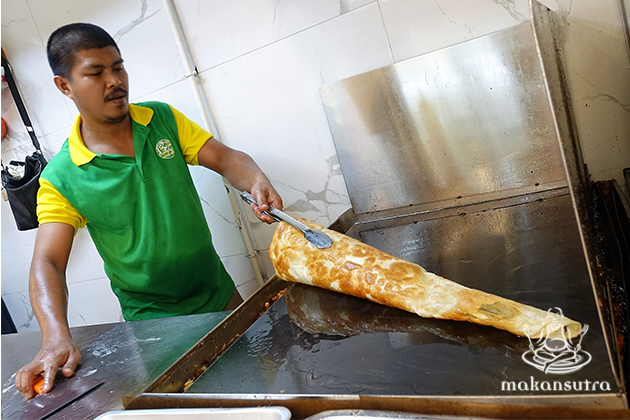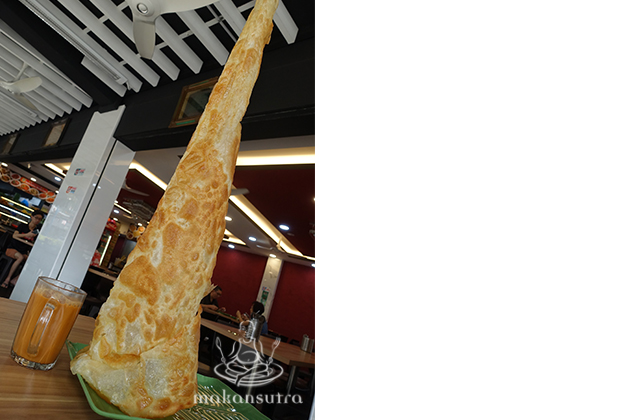 1.RK Eating House, 1 Kensington park Road, 24/7.
This 24/7 corner spot is very popular with the residents in the area. They pop by for a quick roti prata or mee goreng fix. But when they are bored, they order the signature mother-of-all Roti Prata Tissue ($5). They flip this extra-large ball of dough and form a huge and thin triangular shaped pastry and fry it with a bit more oil to get it crisp from corner to corner. When rolled, it sits almost 3 feet up precariously on a plate and watch jaws drop around you as the server walks by. Have it with their thick chicken or mutton curry.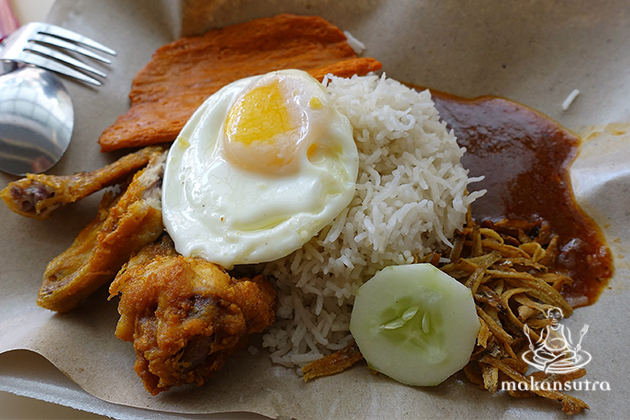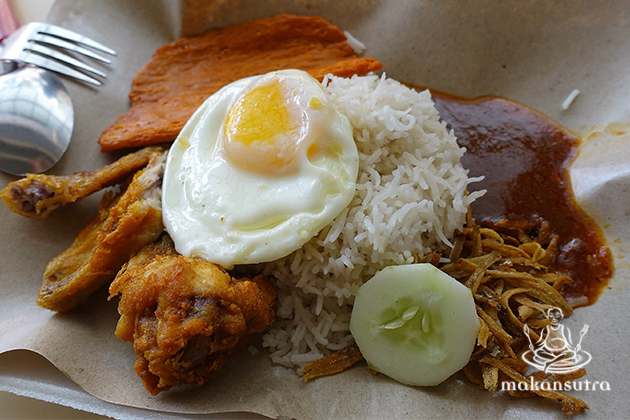 2.Aliff Nasi Lemak, #01-27, Serangoon Garden Way Food Centre, 7am-7pm, close on Monday.
They don't look much of a nasi lemak (sets from $3.50) stall, plastering the shop front with epok epok and goreng pisang. But you know masters are at work when they use aged basmati rice, cooked to soft firm, yet moist, seductively loose and fluffy with just enough lemak. The sweetish and wet Malaysian style sambal is moreish and the fresh fried chicken, fish, otah, ikan bilis and nuts are all great sideshows. This ranks way up there in our Makansutra food guide rating…a die-die-must-try ranking.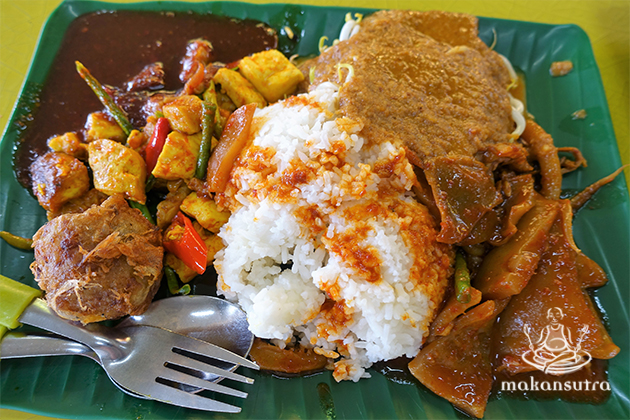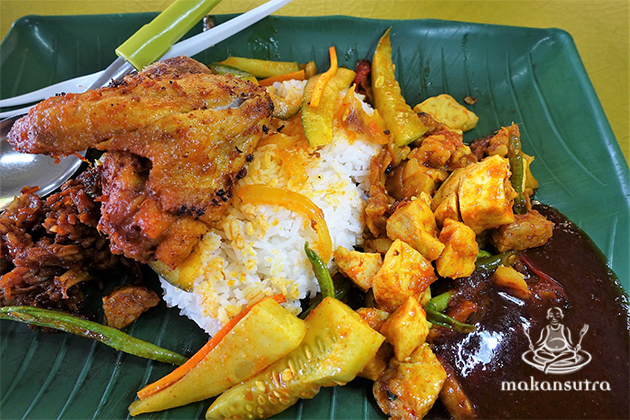 3.Hussain Muslim Food, #01-54, Kovan Market and Hawker Centre, 6am-7pm
All their ingredients are piled up high and up to 5 people cramp into that little stall to deliver a variety of Muslim style popular classics. But two of our favourites are the Nasi Jeranan and Nasi Sambal Goreng (if you tire of the same ol' nasi lemak, which they offer too). They topped the Nasi Jeranan ($5.50) with a generous splotch of cured soft sambal cuttlefish, potato bagedil, sambal goreng and crunchy bean sprouts that sits under a ladle of satay peanut sauce. The sambal is sweetish and very easy to devour and like. The Nasi Sambal Goreng ($4) is basically similar except they use a fried chicken wing, achar, sambal goreng and fried spicy crunchy tempeh.
And to my Chinese friends and associates- may you always have a "woof" over your head, bark up the right projects and may the heavens "paws" to bless you with good causes in this year of the Earth Dog.