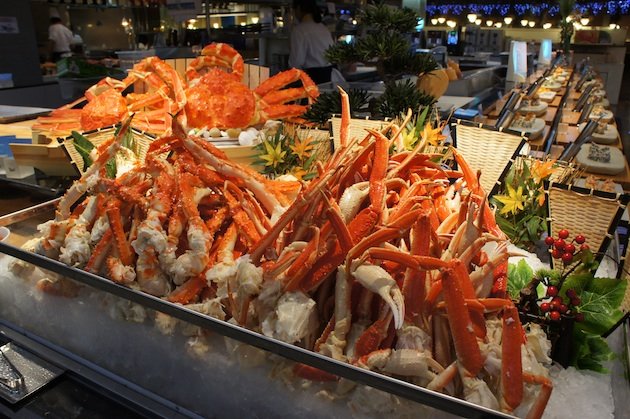 Crawly crabs and more crabs
By Tris Marlis - Monday, Dec 31, 2012
Singaporeans love crabs. We eat it fresh, with chilli, black pepper, salted egg or even, lately with a coffee sauce. As long as it's all crab and fresh, it's all good. Besides the variety of cooking styles, crabs come in many species too. From now until the end of January, TODAI Restaurant is bringing you the Alaskan Crabs Festival, with a mix of King Crab, Snow Crab and Red Crab for all the seafood lovers.

October to January is known to be the best crab fishing season in Alaska and now, you get to indulge in these catches at TODAI. Red Crabs are offered at every meal, Snow Crabs for lunch on Tuesdays and Thursdays to Sundays and daily at dinner. King Crabs are served at lunch on Saturdays and Sundays and daily at dinner. And it's a buffet, meaning you get to eat as much crab as you like.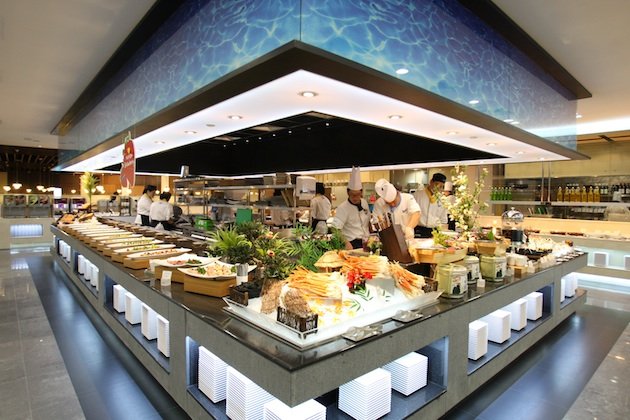 The restaurant is also serving "10 Best Food of 2012," as voted by customers. Some of the "Best Food" include their signature fresh oyster, Garlic Shrimp and Chilli Crab. Besides all the fresh seafood, TODAI also serves international cuisines. You can expect Korean, Japanese, Chinese and Western signature specialties, such as Korean Galbi, Sushi, Pasta and Salad.

TODAI is a global brand since 1985 with over 40 outlets worldwide. For more information on this festival or other promotions, go to their website at www.todaisingapore.com or call 6688 7771.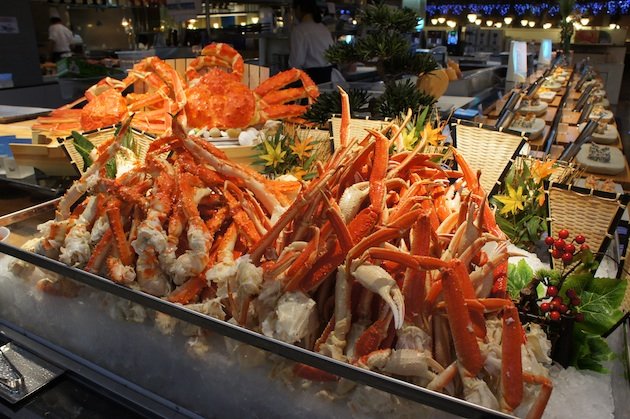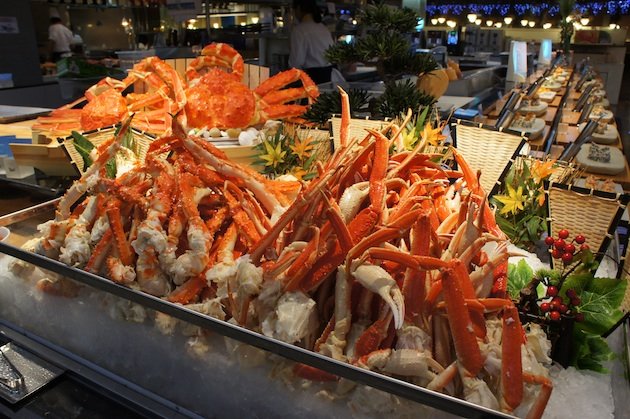 Todai
The Shoppes at Marina Bay Sands
B2-01A, 2 Bayfront Avenue
Singapore 018972
Opens daily: 11.30am to 4pm; 5.30pm to 10.30pm
Tel: 6688 7771

Price:
Lunch: Adult S$42++ (Mon, Wed) S$46++ (Tue, Thu, Fri) S$64++ (Sat, Sun, PH, PH Eve)
Child S$22++ (Mon, Wed) S$26++ (Tue,Thus,Fri,Sat, Sun, PH, PH Eve)

Dinner: Adult S$58++ (Mon,Wed) S$68++ (Tue, Thu, Fri, Sat, Sun, PH, PH Eve)
Child S$26++ (Daily)