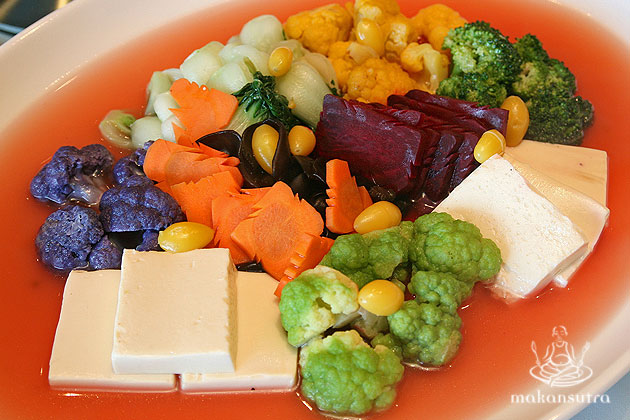 Crystal Jade Opens in San Francisco
By Catherine Ling - Tuesday, Dec 02, 2014
Singapore scored a proud moment this month as homegrown brand Crystal Jade opened with aplomb in the United States. This ambitious and logistically challenging leap took three years in the making, but the CJ outpost at Four Embarcadero Center, San Francisco, is now one of the largest and grandest restaurants in the food-savvy city.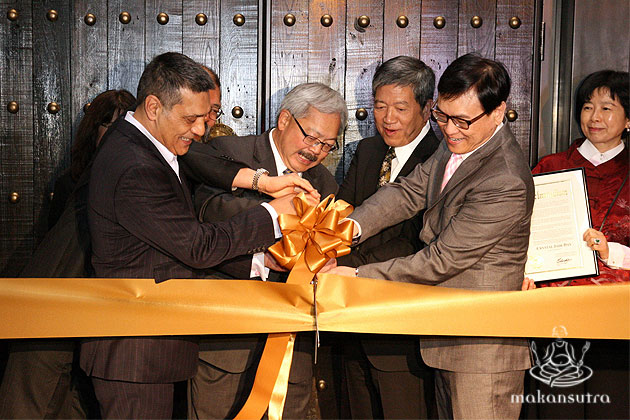 The 20,000 square feet CJ Jiang Nan costing over US$14 million wowed San Francisco's glitterati on its VIP opening night (the restaurant officially opened to the public on 18 Nov). The space is carved into a large dining hall, private dining rooms, a bar and spacious outdoor patio with a breathtaking view of the ferry building and Bay Bridge. Until now, there has not been a high end restaurant offering modern and authentic Chinese cuisine, and one that's capable of banquets seating up to 400.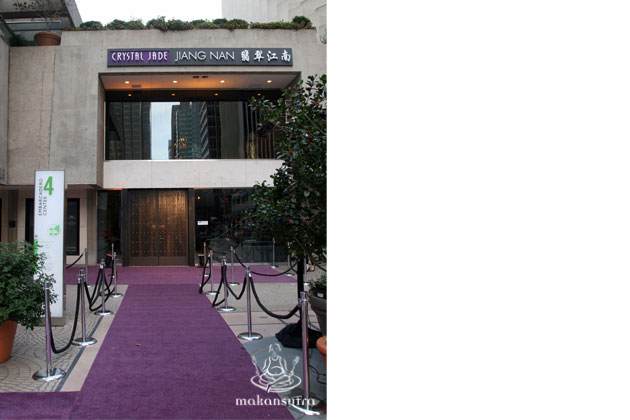 There are plenty of small dingy Chinese restaurants with little in the way of service or hygiene standards. On the other spectrum, there are fancy restaurants with contemporary "fusion" Chinese. America's vision of Chinese food too, has long suffered from bastardised dishes that are greasy and overly glazed with syrup. Authenticity? Direly missing.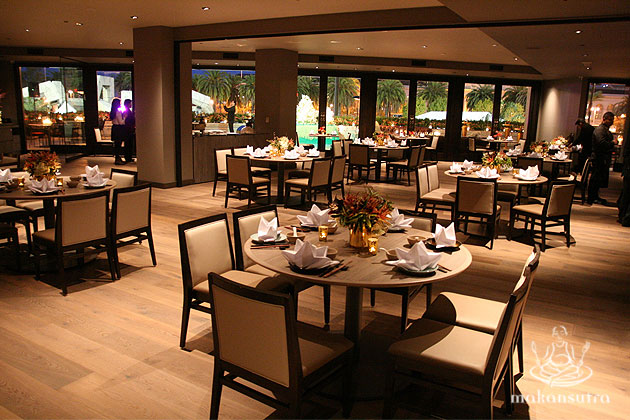 "It has been my dream to bring Chinese cuisine to the world," says Ip Yiu Tung, founder and CEO of Crystal Jade Culinary Concepts Holding. They flew in the head chef from Singapore and several trainers to coach the team here.
So yes, finally we can get celebrated Cantonese and Jiang Nan favourites like roasted meats (here they are apple wood roasted) like suckling pig, Peking duck, crispy pork belly, dim sum, and even chili crab. There are double boiled soups, la mian, dan dan noodles, live seafood, meat and vegetable dishes to go with rice.
The food is very close to what we have come to expect from Crystal Jade. The surprising thing is – it's actually better than the food in Singapore. The explanation is simple. Produce in California is far fresher and superior. The sourcing team had the time of their life exploring the incredible options.
"Organic produce is not as expensive here, so we use as much of it as possible," says Mr Ip. Meats are free-range and chemical/antibiotic/hormone-free. Seafood is wild caught, not farmed.
Mr Ip is fond of creating dishes too. His Poached Rainbow Cauliflower and Assorted Vegetables in Superior Broth (US$16 per portion) is a colourful testament to the astounding produce that California offers. The natural sweetness of the organic vegetables and organic tofu shine together in this clear-tasting dish.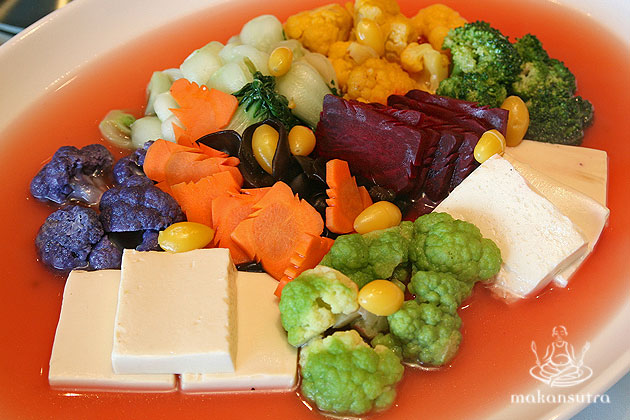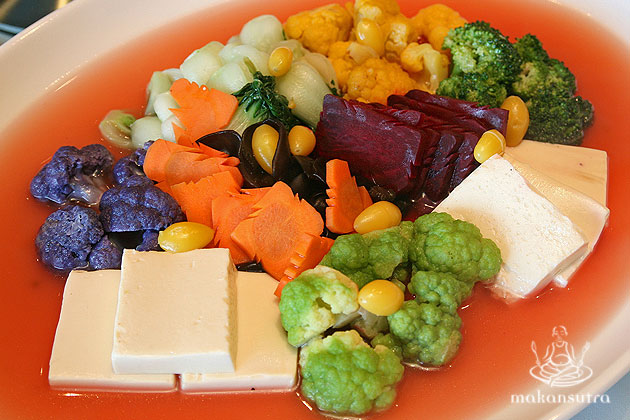 Another plus is – they don't use the dreadful baking soda tenderizer for their meats. The Angus beef tenderloin (US$19) is unadorned and unmarinated; it is flash-fried merely with salt and butter. The skill and timing yields tender meat with natural beefy flavour taking centrestage.
The Kurobuta Xiao Long Bao dumplings (US$9 for four pieces) puts a well-known specialty chain to shame. The delicately fashioned skin holds a generous portion of soup along with the tender meat filling.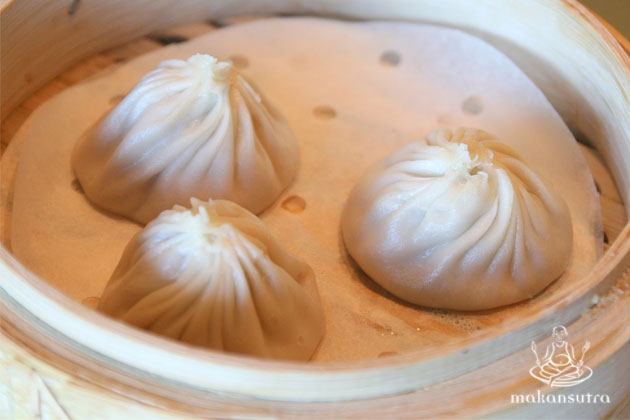 Prices? Given the quality of ingredients, the prime location and upscale decor, you can expect to pay a certain premium but it's not as prohibitive as some fine-dining destinations. This would be the respectable Chinese restaurant you can bring a business partner to, and they certainly look poised to capture the business from technopreneurs and venture capitalists in the Bay Area.
How will CJ compete in the US where its brand may not be as well known as in Asia?
James Quek, COO of Crystal Jade says, "San Franciscans are very sophisticated when it comes to food. You can't pull wool over their eyes. We are committing to world class quality in food and service. We need to build customer and community relationships, and a strong word-of-mouth reputation."
They also have the local expertise of Gus Murad, a restaurateur who not only understands serving from the heart, but is also a tough negotiator. He helped them secure the lease for the Embarcadero Center.
They are a little coy on specifying where else they plan to open in the U.S. but it's clear they are scouting. "We definitely want to build a strong foundation first. This first restaurant in San Francisco has to set the standard that others will know us by. It's important to get it right," says Mr Quek.
Mr Ip had this to emphasize – "Expanding is fast and easy, but maintaining the same quality is not. Building an average restaurant is easy, but that's not what we want to do. Consistency is key, so finding good chefs and training them is very important."
Fortunately for Crystal Jade, consistency has been one of its hallmark strengths. Hopefully the new operations will be able to showcase true Chinese cuisine to the West, and break some stereotypes along the way.