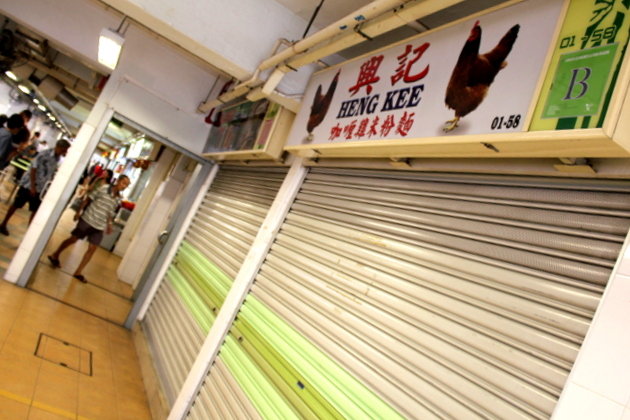 Curry Mee Master, Gone in a Hurry
By Tris Marlis - Tuesday, Oct 01, 2013
And yet another master hawker joins that great hawker centre in the sky.
The last time we visited Heng Kee Curry Chicken Bee Hoon Mee was last week, to once again hand them a Makansutra "Die Die Must Try" certificate. The recipient was the second generation owner, Mr Tay Khang Huat, who was bubbly like he always is, but looked especially exhausted that day. He later explained, "My dad is not feeling well, so we are shorthanded today." We were at his stall again this morning, so were other customers who came in early to avoid queues, but the stall never opened. The founder of Heng Kee, Mr Tay Yong Heng, had passed on of diabetic heart disease. He was 68 years old.
A Teochew artisanal master like Mr Tay Yong Heng has become a rare breed in our country. He was the son of a carrot cake hawker, but instead of following his father's step (stalls selling carrot cake were already burgeoning in town), Mr Tay concocted his own recipe to create this curry bee hoon mee 40 years ago.
The neighbouring hawkers know old Mr Tay as a very kind-hearted and hardworking man. Mr Toh, who runs Tiong Bahru Pau and Snack next door, also commented, "He (old Mr Tay) would insist to personally open his stall every morning. It is such a pity to see him go."
This year, we have witnessed one after another hawker master left the makan scene, ended their chapter with decades of legacy and craft – some brought their recipe to the tomb, others decided to sell their businesses or inherit to the next generation in the family. For Heng Kee, it's the latter scenario. Mr Tay Khang Huat said, "We will continue this legacy, we will follow exactly our father's recipe and technique." Young Mr Tay is confident and would like to assure his regulars that he has mastered his father's craft, after following him for over 14 years. It will remain the same.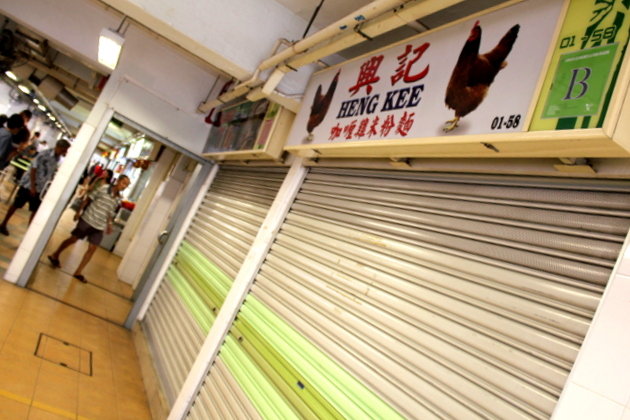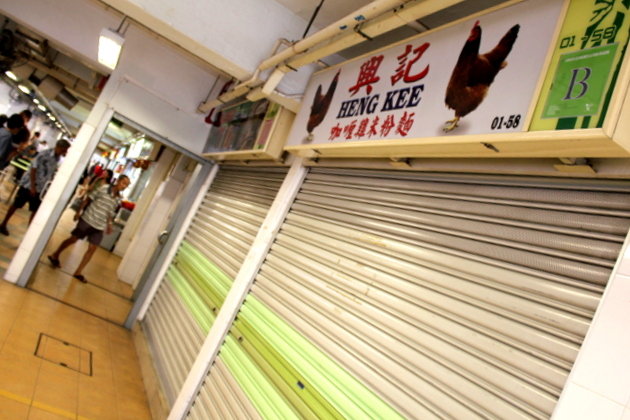 "Every bowl comes with a responsibility, make sure to put your best, at every single bowl," was old Mr Tay's piece of advice to his sons, and it will never be forgotten. Rest in peace, Mr Tay, your sons will do you proud.
Note: Heng Kee Curry Bee Hoon Mee will be closed for the next two weeks, until further notice.  Address: 531A Upper Cross Street, #01-58 Hong Lim Food Centre. Opening hours: 1030am – 230pm (closed on Sundays).