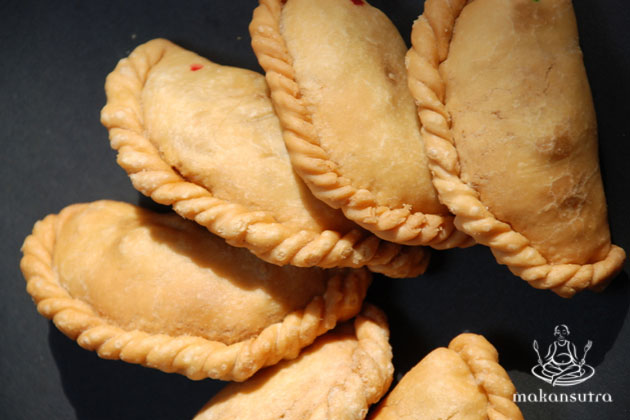 Curry Puff and Epok epok are NOT the Same?
By Thammika Songkaeo - Thursday, Sep 11, 2014
To the informed, curry puff and epok epok are not the same – at least not originally. But many are clueless about these two forms of curry-stuffed fried dough parcels. Epok epok is commonly known as the "Malay-style curry puff" or just "the word for curry puff in Malay", but this isn't totally accurate because of their differences. Even some respectable hawkers who sell curry puff don't know the dissimilarities, thinking they are two interchangeable terms.
Curry puff and epok epok are in fact different in origin, pastry, filling, and sauces, such that calling them "the same" would be like calling a tart and a pie identical. Here's some of how they differ: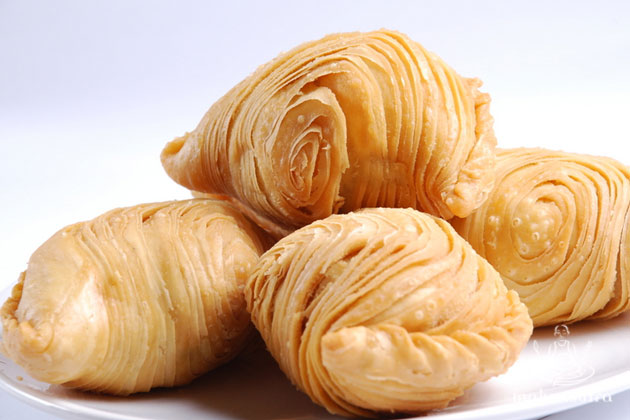 Epok epok came before curry puff, most probably. Some say epok epok was inspired by the Portuguese empanada in the 1500s in the Malay Peninsula, while curry puff was created in Singapore to placate British palates that brought over the Cornish pastries and were served by Indian cooks (who knew curry and potatoes all too well). Curry puff is also flakier and often more buttery. This flaky and buttery style was born in the kitchen of the legendary Polar Café founder, Mr. Chan Hinky, on High Street (now it is Polar Puffs and Café).  Mr. Chan's specialization – western pastries – gave rise to the marriage of western-style, buttery and flaky pastry flour and the locally beloved chicken curry. He had bought the curry recipe from an Indian merchant and soon afterwards achieved a new sensational hit when he introduced the "curry puff" to his café in 1926.
Moreover, epok epok, with the traditional use of the term, doesn't contain curry, while curry puff, as the name suggests, does. Epok epok also sometimes comes with a chilli sauce, and this is possible – though rarer – with curry puffs. At Indian Muslim Bakery & Confectionary on Onan Road, you can have your curry puff with sauces. The sauce depends on what kind of puff you order. The semi-circle vegetable epok epok, or "epok epok sayur" (4 for $2), came with a sweet and sour sauce, while the triangular (now even in rectangular form) beef fat, or "tetel", curry puff ($1.80), in its phyllo-pastry-like delicateness, came with a more spicier filling. This triangular version was created in this little bakery along Onan Road back in the day.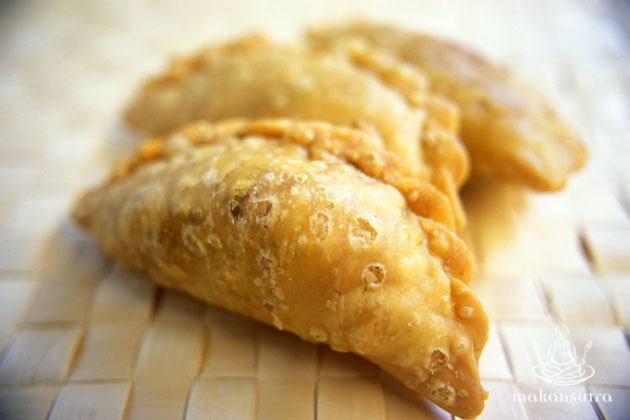 Today, curry puff exists in all sorts of variations, filled with anything from banana and durian to otah and chilli crab, and coming in all shapes and sizes. From the large ones at Wang Wang's Curry Puff and Tanglin Crispy Curry Puff to the smaller ones at J2 Crispy Curry Puff, we know that all sizes come with the same joy.  Staring at the differently shaped curry puffs in Indian Muslim Bakery & Confectionary, eyes ogled, and the mind began to realize that "curry puff" can really mean so many things .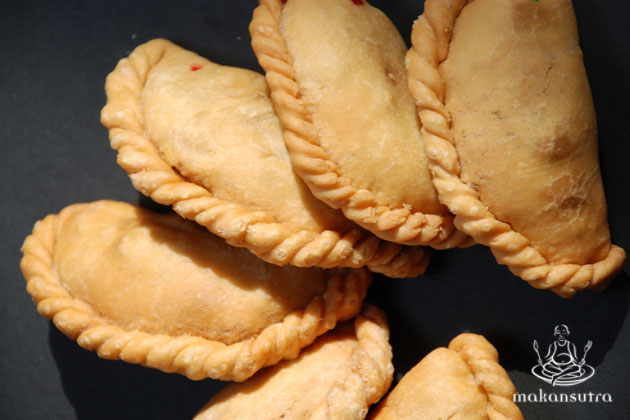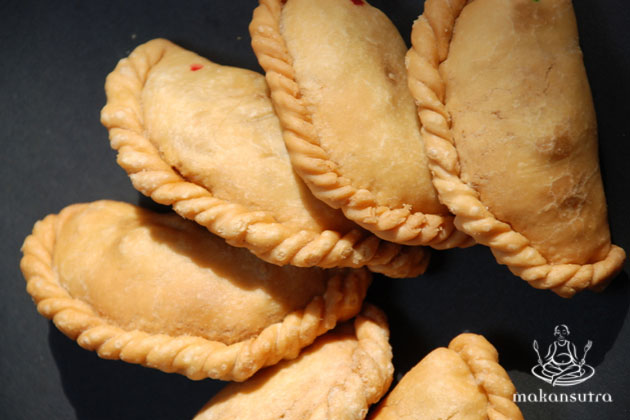 Store locations:
Polar Puffs and Café: Various locations, check here: http://www.polarpuffs-cakes.com/polar_store_locator.aspx .
Indian Muslim Bakery & Confectionary: 124 Onan Road, Daily, 7 am – 7 pm, Tel. 6345 4271.
J2 Crispy Curry Puff: #01-21, Amoy Street Food Centre, Closed on Sunday, 8 am – 4 pm, Tel. 94758425