Da Dinner Dating Code – Guys Speak Up
By lo - Saturday, Oct 06, 2012
Ladies, we know that first dates are stressful enough by themselves but do you know what you order may kill or seal the deal? From taking too long to order your food to eating salad-only, what subliminal messages are you putting across, and to be honest does the food really matter in the end. Makansutra probes into this strange phenomenon otherwise known as, the first date and we ask three hot-blooded males and dating expert Violet Lim, CEO of Lunch Actually about the dinner dating code.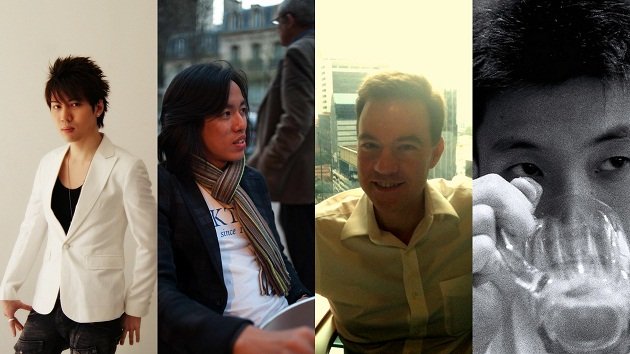 "The first thing that your date would take note of would be your punctuality. If you do not turn up on time, your date is going to question your sincerity. The second thing would be your presentation and grooming. Remember, first impressions count!" says Violet Lim.
Our code deciphering panel involves:
Primero Ang, 29, operations executive and part-time actor
Kenneth Lim, IT programmer
Robert Roth, patent lawyer
Justin Zhuang, 27, writer
Dating scenario #1 – Your date takes too long to order.
Ang:  She is probably too worried about eating too much in front of me.
Lim: What I should be ordering as well. I usually take a while to decide what to order.
Roth: Nothing.  It doesn't seem out of the ordinary.
Zhuang:  I would wonder if she's shy or just can't make decisions or maybe she's vegetarian.
Dating scenario #2 – Your date loves a bloody steak.
Ang: She's animalistic. My type of girl.
v
Lim: She's from the navy seals! A tough kind of girl.
Roth: One who likes cow.   I don't think I've ever seen anyone order a steak rare
Zhuang: I wouldn't like her… she might not be familiar with cooking and civilisation.
Dating scenario #3 – Your date orders a salad, only.
Ang: She's not feeling the animal inside of her, and probably too concerned about her looks.
Lim: She's a health conscious person, on diet or a vegetarian.
Roth: That's just so typical. But eating too little suggests nervousness.
Zhuang: I don't really favour this sort of girl. I would think if she's going for another date after this.
Dating scenario #4 – Your date talks with her mouth full.
Ang: People who talk with their mouth open look like cows grazing fields. Definitely a big turn-off, although I was guilty of the same mistake before.
Lim: She's really hungry and has a lot to say. I will be quite amused.
Roth: If she starts spraying stuff on me, it's time to take a raincheck.
Zhuang: It depends on how she looks when that happens. It might be cute, plus if her food bits fly out at me we have something to laugh at. It's never a turn on though.
Dating scenario #5 – Your date loves her alcohol.
Ang: I love alcohol, and I can't live without it!  I would even encourage and urge her to drink on a first date. It helps release lots of tension, helps to show me her dark or fun side.
Lim: No problem. We can drink together.
Roth: Yes!
Zhuang: She's very worldly, then depending on the drink she might be street smart (beer) or more on the high-maintenance side (red wine).
Dating scenario #6 – The bill arrives, now what?
Ang: If she insists on going Dutch, I feel either she's just testing me, or she is really not interested in the date. But I feel that it's supposed to be a guy's natural habit to pay for a girl's meal! If I can't even do that, what sort of guy am I?
Lim: It depends on how she goes about insisting to pay her share. She can come across as being considerate and thoughtful, or insecure.
Roth: I don't let my date go Dutch. Ever.
Zhuang: I find girls who go Dutch to be independent and progressive. Two thumbs up!
Ladies, the moral of the story is: Don't take too long deciding what to eat, choose a medium rare steak, skip the salad and order a full meal and don't talk with your mouth full.
The question is, does food really matter on a first date? Violet Lim replies, "I would say the food does play a complementary part, because if the food is really bad, it can be a damper on the date as well. However, just having good food is not good enough. Ultimately, sparks fly when there's a connection, and a connection is usually made over flowing conversation."
Ang believes that "you are what you eat". He adds, "What the other party orders will show me her taste in life and her character. Whether she's fussy, choosy, easy going, not caring or balanced. I like a girl who has a balanced taste of food, but knows how to enjoy the good life, and it'll usually show her personality and style."