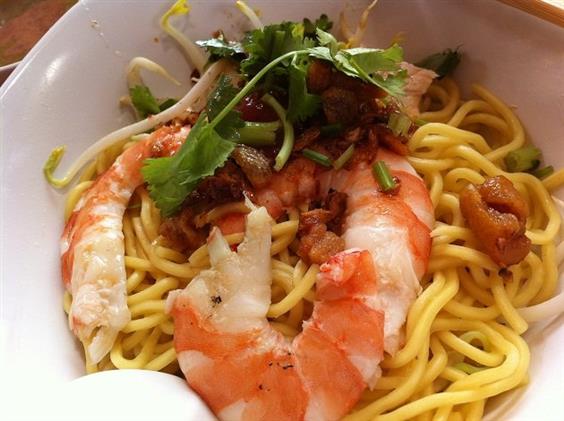 Da Dong Prawn Noodles Is Back! But Will Its Fans Return?
By Gregory Leow - Thursday, Jun 07, 2012
To say that Da Dong has had a colourful history, is understating it quite a bit.
Its fans have been tortured by the prawn noodle stall's constant openings, re-openings, closures, periods of inactivity and movements all over the country and it is testing the fidelity of its fans. Like a relationship, if enough love hasn't been given to the belly, the belly will go somewhere else.
Or perhaps Da Dong's fans treat the sanctity of marriage seriously and give Da Dong one last chance?
Run by husband and wife team Lim Kim Khoon, 62, and his wife Zulfida, 60, they had been at Macpherson Food Centre for 40 years before deciding to shift to a coffee shop at Starlight Road, off Rangoon Road in 2008.
This was disruption number one.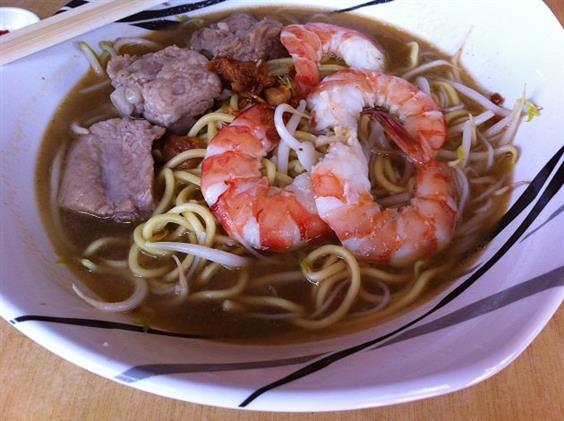 They hired more helpers to beef up the business and it was there that they managed to nab some high profile publicity with Ignatius Chan, owner of Iggy's, raving about the stall in 2008. Iggy's was rated as Singapore's best restaurant in Asia in the 2008/2009 edition of the Miele Guide so the recommendation was taken seriously.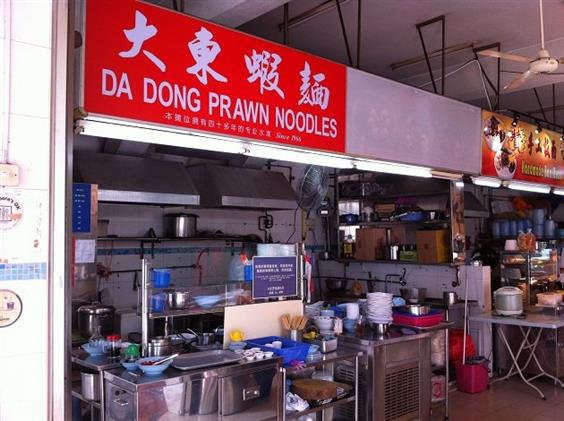 More crowds came in and fans who had never heard of the stall before were excited about its thick prawn stock, but Da Dong only managed two years of bliss before the second round of disruptions came.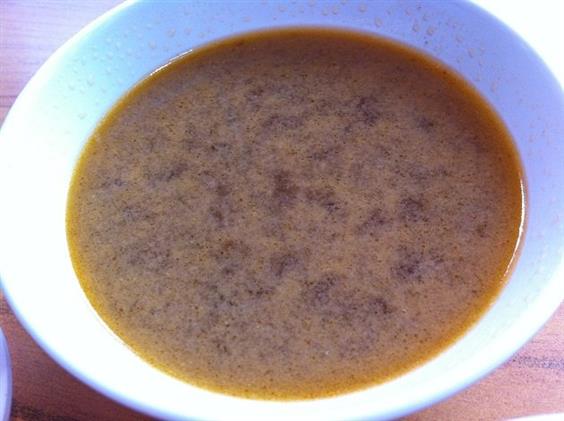 The coffee shop underwent renovations, so Da Dong closed down and did not open for business for six whole months before quietly opening along Joo Chiat Road with its own shop front in September 2010.
Again, barely six months later, the stall at 180 Joo Chiat Road closed down leaving many fans of the prawn noodle stall out in the lurch. Disruption number three.
Fans had enough and it even prompted one Facebook user, Tan Pin Siong, to post on Da Dong's Facebook page: "Uncle Lim! Stop moving house again! Always can't locate you.
Mr Lim's son, Watson Lim, spoke on behalf of his dad and said that the location at 180 Joo Chiat Road just was the wrong place.
"We were unable to get good helpers and the concept was just not suitable," says the 24 year-old who works in a bank.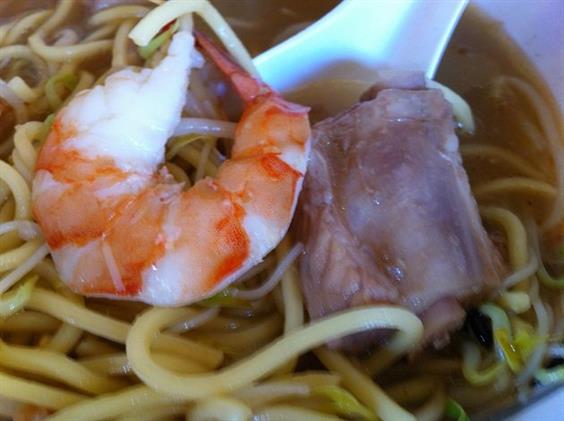 Many fans of Da Dong thought it was the end of the stall because, despite rumours of it opening up in Kandahar Street, it was nowhere to be found for a whole year.
But it was a huge surprise and delight for hard-core fans that discovered that it opened up in March this year in a corner coffee shop, further down their old place at Joo Chiat road,but can the flame of love be rekindled?
The stall is now stripped of workers and is back to their roots with Mr Lim and his wife helming every aspect of the prawn noodle dish and even though there are no crowds or a long line on a weekday afternoon, there is always a healthy stream of people ordering from their stall, especially surprising since the stall is located in the quieter, out-of-way part of Joo Chiat Road.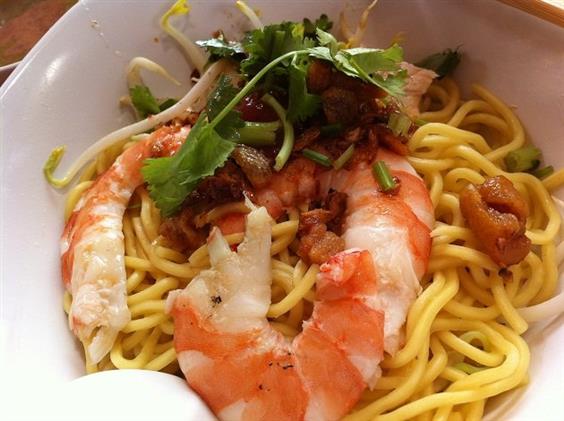 Makansutra gave the stall three months to stabilise before venturing to the stall incognito to test it out. Tucking into the prawn noodles, our first taste tests indicate that the quality of the prawn noodles and especially of the stock is back.
The soup, made from pork bones, is slightly peppery and still rich but never overpowering. The flavours are never too salty or sweet.
The prawns, imported from Thailand, are big, juicy and are as fresh as one can expect. The $5 version gets you three big half prawns.
Though most people opt for the soup version, Mr Lim's dry version – which is made with his own special chilli mix – holds its own. Aside from the obligatory fried lard and onions on top, our eating team also detected a hint of tomato sauce which was thrown into the mix.
If your pocket can afford it, we would recommend the $8 version as instead of the three paltry slices of pork which the stall gives you, you get three generous pieces of pork ribs which are cut as large as your soup spoon and two big prawns cut into two.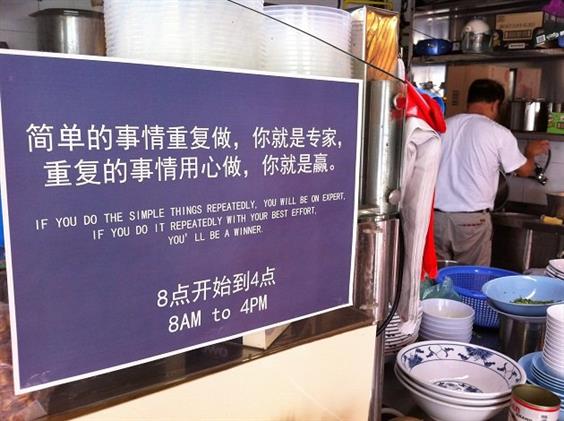 Will this be Da Dong's last move? It is too early to say for now, but they lasted six months in their old location and it is already four months at this new location, with no hint of him closing down so far.
It is looking good but we'll report back in two months' time. Fingers crossed.
Da Dong Prawn Noodles
354 Joo Chiat road Open 8am to 4pm daily, except for Tuesdays.