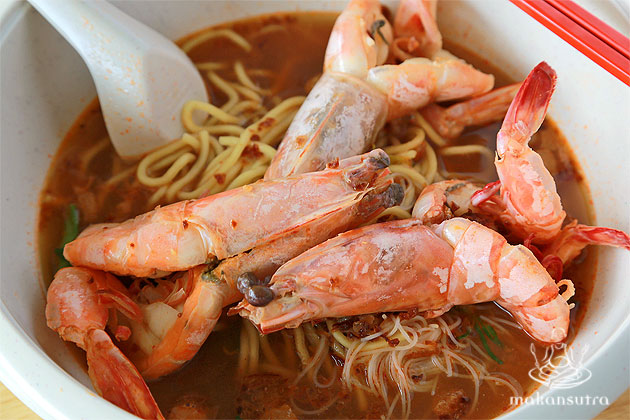 Da Tou Xia: A Young Hawker's Perseverance
By Catherine Ling - Friday, Dec 19, 2014
Most of us would go to great lengths to find tasty food. But how many of us would sink in months of effort into learning how to make tasty food for others?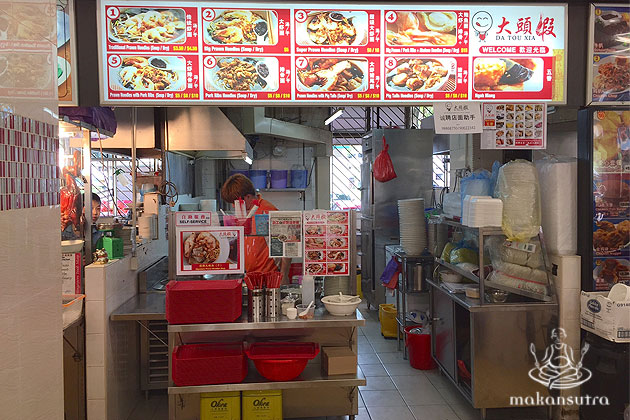 Da Tou Xia (Big Head Prawns) is a story of perseverance and seriously good prawn noodles. Wonderfully fresh large wild sea prawns can be found in this well-balanced seafood broth, complemented with stunning homemade sambal chili belachan that makes the noodles sing. They can be accompanied by tender and moreish pork ribs, pig tails, and even abalone.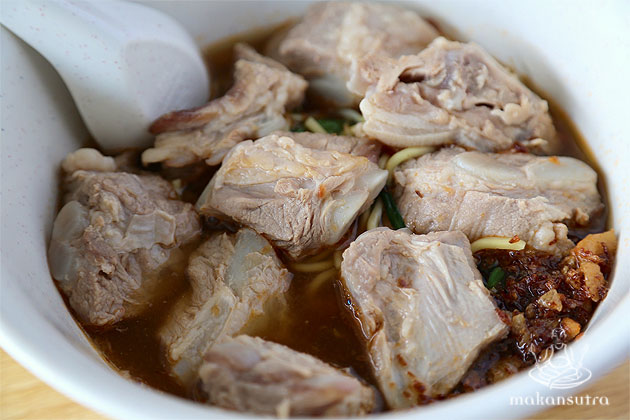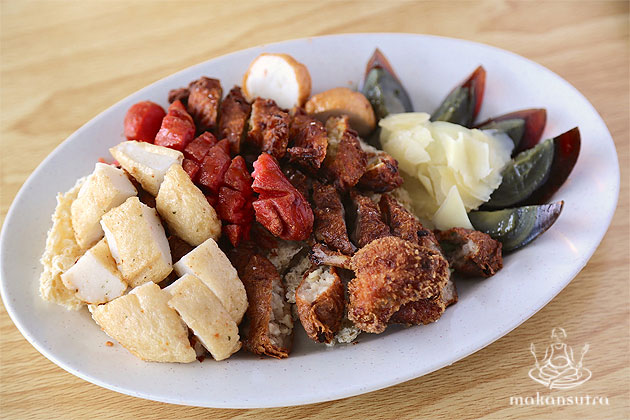 But the effort that goes behind these droolsome bowls did not come easy. They are the product of months of trials and persistent learning, and even a spot of espionage.

 
Chin Ann, or "Xiao Ann" as he is often called, is a 29-year old lad who was inspired to go into the trade despite not knowing anything about prawn noodles. He was an economy rice stall head cook for seven years and wanted to sell something of his own creation.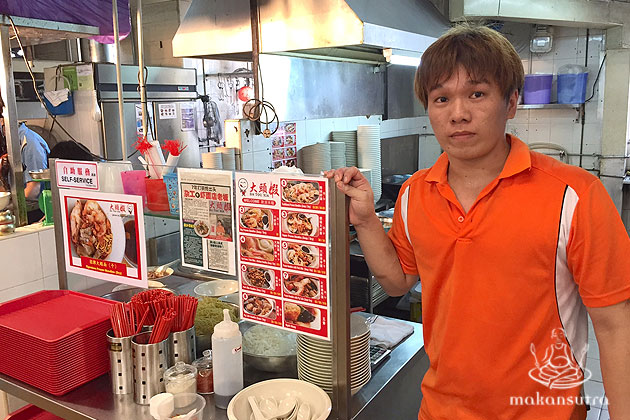 The young chap reutrned to his home town Alor Star, as well as Penang and Johor Bahru, with the hope of becoming the understudy of numerous experienced prawn noodle sellers but failed.
 

Thus he started experimenting on his own by cooking prawn noodles almost daily, but not quite getting it right. He would go to different prawn noodle stalls every day to get a feel of the taste as well as observe their operations, equipment, ingredients used, how the broth was made, and even how the soup was poured!
 

So doggedly determined was he that he would camp overnight in his car, waking up at predawn hours to observe from a distance what the stall workers were doing. He learnt much more from his observations – like how some stalls keep their soup overnight while others made it from scratch in the early morning.

 
Little by little, he started improving on his own creations.

 
He also started frequenting a prawn noodles stall in Woodlands which he thought was pretty good. He won the friendship of the elderly woman who ran the stall. She finally agreed to teach him some secrets pertaining to the trade.

 
Some of the best advice came from his godmother's cousin, whose family used to run a Penang prawn noodle stall in Parit Buntar (a small town in Perak). Even though the Penang style prawn noodles are different, he learned the flavour profiles in order to manipulate them.

 
It took him over six months of research, trial and error before he finally perfected his stock and recipes. Xiao Ann gained raves when they first started in a shophouse in Aljunied, but that location was not ideal and the rental too high. So he wisely re-started small in a HDB kopitiam. The good news is – prices are even lower now for the same noodles! And there's ample parking nearby this time.

 
Traditional prawn noodles – S$3.50/4.50
Big prawn noodles – S$5
Super big prawn noodles – S$8/10
Prawn noodles with pork ribs/pig tails – S$5/8/10
Abalone noodles with prawns – S$15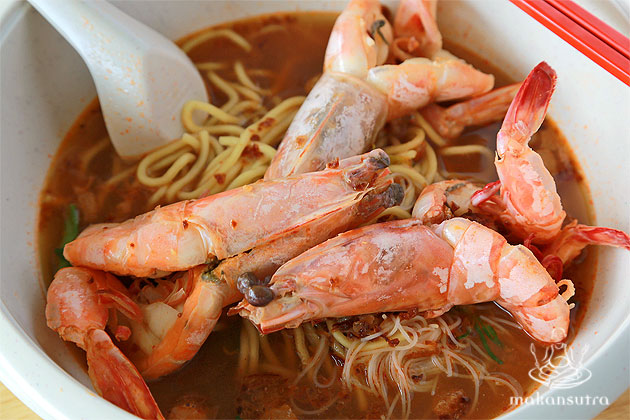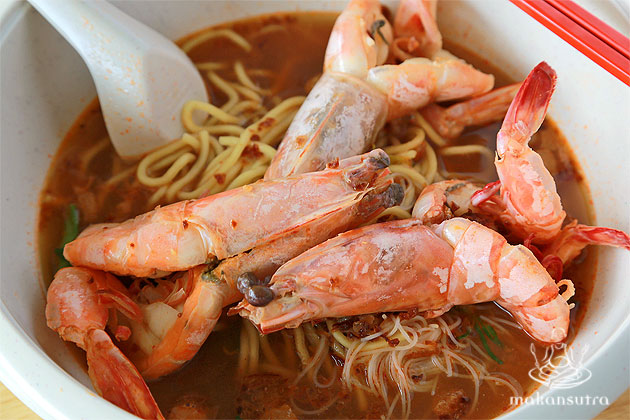 Right now it is hard to find workers, so Xiao Ann does everything by himself. He also sells ngoh hiang prawn fritters in the afternoon after 3pm (these are sourced from a supplier).

 
DA TOU XIA   
Block 418 Bedok North Ave 2 #01-97, Singapore 460418
Open daily 8:30am to 3pm for prawn noodles; prawn fritters in evening thereafter