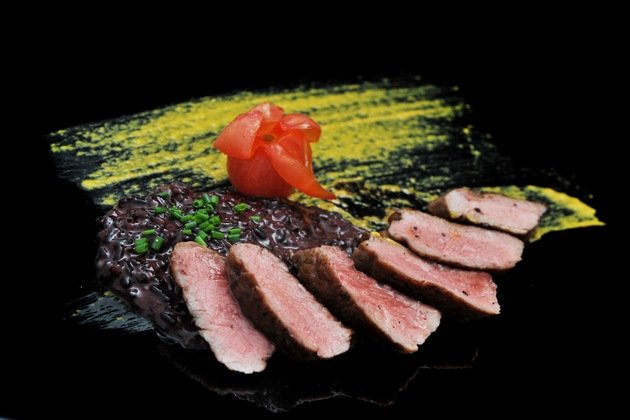 Dark Side of Dining
By Catherine Ling - Friday, Sep 06, 2013
Imagine a view like this for dinner – total pitch darkness. You can't see the table, the food or the cutlery, not even your own hand in front of you.

It's both disorienting and humbling, like becoming blind. But disconcerting as it may be initially, all your other senses will come to the forefront ferociously, like never before, to the rescue. Particularly smell, taste and touch. Everything is augmented.
You inhale the aromas more deeply. You cheer the flavours that are familiar. You marvel at strange textures that surprise you, and unexpected ingredient pairings that boggle your mind. And perhaps, for once, you are forced to eat mindfully.
NOX (Latin for "night") transforms dining into a multi-sensory journey of taste, touch, smell and sound dining in complete darkness. It's a successful concept in Europe and the U.S., and now is finally available to us in a reservations-only restaurant.
Guests partake in a 3-course prix fixe Modern European mystery dinner menu (S$78++) prepared by Chef de Cuisine Desmond Lee, formerly of Private Affairs, Ember and Braise. Each course comprises four portions of tasting dishes specially designed to challenge the palate and showcase contrasting flavours, aromas and textures.
The only dish you will see is the amuse bouche served in the cocktail bar. This particular evening was balsamic watermelon with buttered prawn, a lovely combination of sweet, savoury and a hint of tang. You can also chill out with their signature cocktails while you await your table being set.
You have to check your bags and leave them in lockers. Diners bring as little as possible inside. You're not even allowed any item that illuminates or glows in the dark.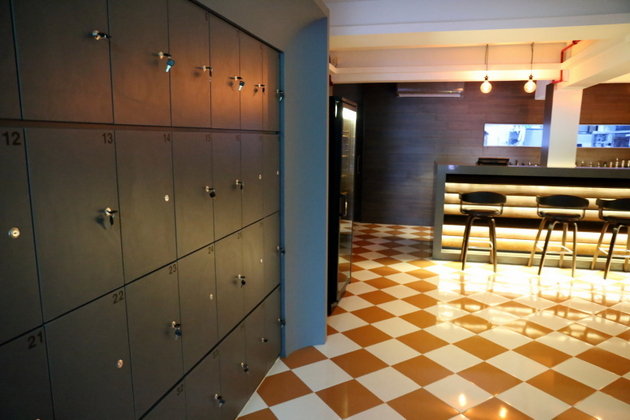 In absolute darkness, there is only you and the food. With no distractions of ambiance, pretty window views, facial expressions of companions, and most of all, no digital devices or phones, you will train all your senses on the process of enjoying what is placed before you. It's darkly brilliant.
It also makes for great conversation as you try and guess what you are eating. Is that chewy seafood thing Pacific Clam? Ah yes, there's some foie gras. Oh there's something crispy here, but what exactly is it? Hey, do I smell venison? It's all such an adventure.
Somehow our table chat degenerated into talk of scorpions, insects and grub. We knew there were no such ingredients but joked of the possibility. Some things you can't quite put a finger on, but it's all very tasty, so down the gullet it went.
But one of the greatest takeaways from this experience was the service. You are ably guided by visually impaired servers who have been specially trained. They will lead you to your seat in darkness. Although blind, they know the pitch black place and layout by heart, and know who is seated where.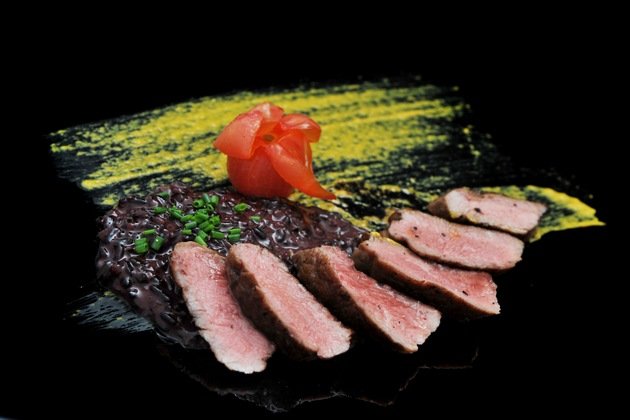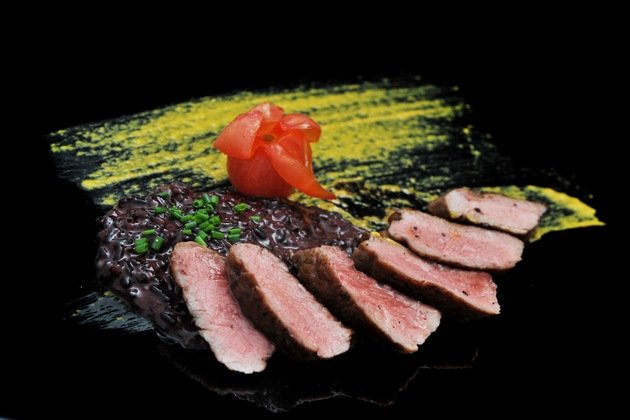 I could not help but notice Halimi, our server, was exceptionally polished. We soon learned that he used to be a steward with Singapore Airlines for 10 years before he became blind from a brain tumour surgery many years ago. Dining like this brings us into his world too. A world he lives in every day. Unlike us, he cannot walk back into the realm of sight after dinner is done. But he is exceptionally positive and determined to live life as much as he can, as joyfully as he can. He is today a proud father of a girl who just turned two. His story is incredibly inspiring and humbling.
Well, after all the busy guesswork, you will be dying to find out what you ate, right? Yes, you do get to feast with your eyes, but only at the end. They will present you with the menu and an iPad photo showcase of the dishes you had. Some of them are absolutely going to surprise you. No one yet has been able to guess everything correctly.
The food tastes and looks amazingly good. But the way you get to enjoy it – with heightened non-visual senses – is almost a priceless experience.
NOX- Dine in the Dark 269 Beach Road, Singapore 199546 Tel: +65 6298 0708 Hours: 6pm – late (Closed on Mondays)