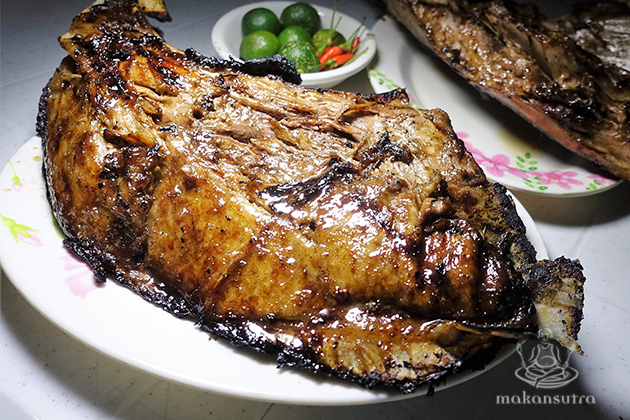 Davao's Kadayawan Festival
By KF Seetoh - Friday, Aug 25, 2017
It was my second trip to this city where current President Rodrigo Duterte hails from. First was a initial ocular on places, faces and tastes and to curate for the World Street Food Congress. This time, was for their annual Kadayawan Festival (16-20th August) or their harvest celebrations. There was a tribal beauty pageant, discounted shopping, street festival dances (ala Chingay in Singapore) performed by thousands of students and of course, makan. I weaved in an out of local street food festivals and iconic restaurants and had a preview of their attempt to turn a mountain tribal village into an eco and food destination. Davao City is a no-smoking zone (unless otherwise specified) and it is the regarded as the safest city in Philippines. The city is framed by mountains, clear blue seas, river, forest and miles of black and white sand beaches. These were some of the memorable bites I will remember for a while to come.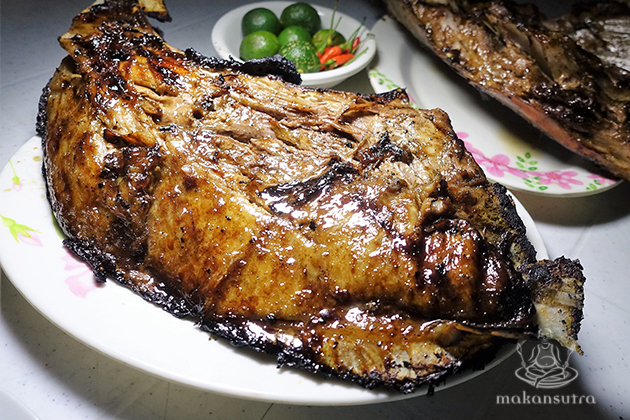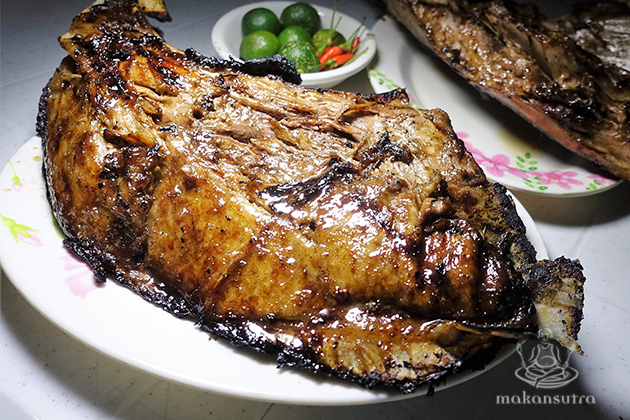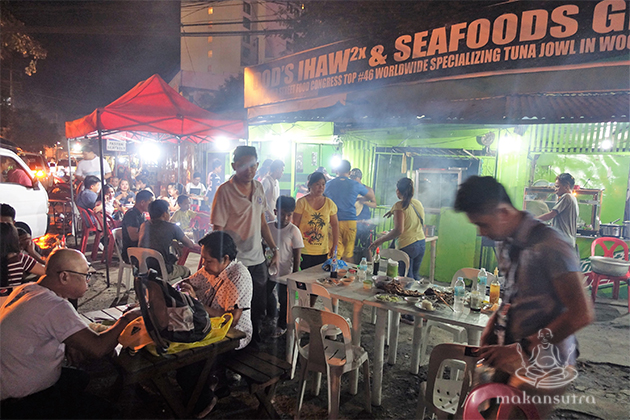 1/ Dod's Ihaw Ihaw Seafood Grill, Roxas Blvd corner of Ponciano St, 10am-11pm daily
These folks were one of this year's 50 World Street Food Masters award winners and it was the first thing I had to tear into the day I landed in Davao. It's a smokey street side grill and it packs them in every night. The own-styled yakitori marinate was nice and unstrikingly so. But it was the sheer freshness of the tuna jowl and the belly that did me in. it comes supremely juicy and when you fork-press into the flesh, the juices ooze and it really beckons a feast. Prices for a huge jowl begins at about $6.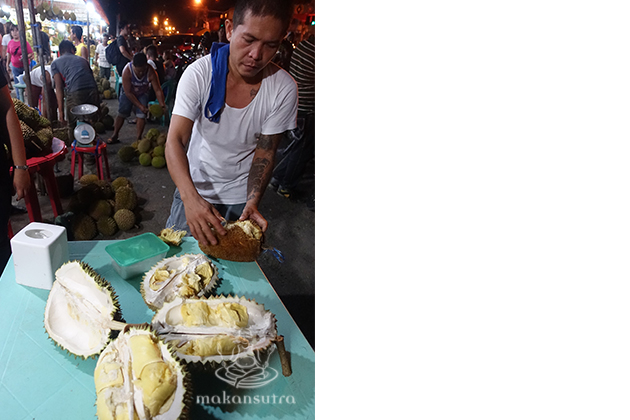 2/ Neneng Fruit Stall, Magsaysay Ave (outside Magsaysay Park) 9am-11pm daily.
Not quite mao shan wang but they have the sweet ala D24 variety called Puyat, which came in second to my favourite, the bitter sweet and creamy Arancillo. When I peak season, these famed Davao native produce go for under $1 (about 2kg each) and the smaller ones are literally thrown and left for pickers on the road. You also have to try their Marang, a slippery smooth chempedak lookalike with hints of duku, durian, jackfruit and mangosteen- I speak from experience.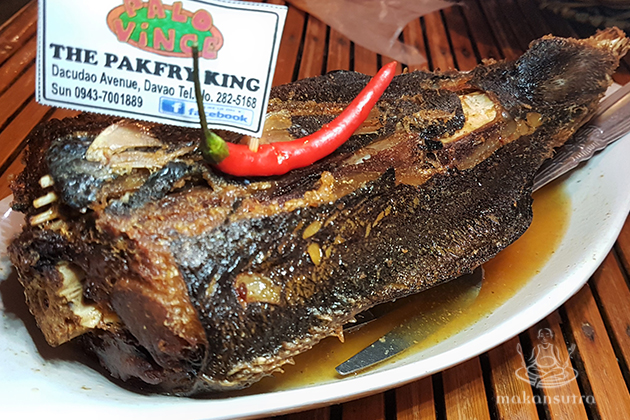 3/ Pakfry King Restaurant, 12, Dacudao Ave, 10am-2pm/ 5-10pm. daily
It was not much of an idea of a dish- deep fried tuna tail in spicy local vinegar. But when I tore into it, layer of gelatinous cartilage greeted me before I struck the juicy fresh tuna meat. It was moreish and hard to stop and the flavour grows on you. The vinegar sauce made so much sense to this fried fish. The owners here had so much confidence in the dish, they patented the recipe in Philippines.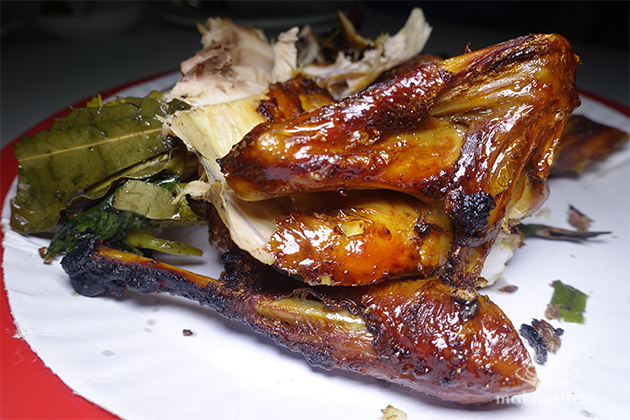 4/ Conching's Native Chicken, along Araullo Street, Poblacion District, 10am-11pm.
If you've had the real deal native chicken before, then you know the suspicious appeal of farm control bred versions. Their bbq birds come smallish, about 1.2 kg each and there's nary any fats and the meat is firmer, juicy and incredibly flavourful. Each bird, upon order comes fresh off the wood fired grill and it does not cool down till after dinner hours.
The city was flooded with folks from Manila and neighbouring towns and jammed the street during the festival. It was so nice to see a city come alive in the name of food and culture. There are direct flights to Davao City daily from Singapore