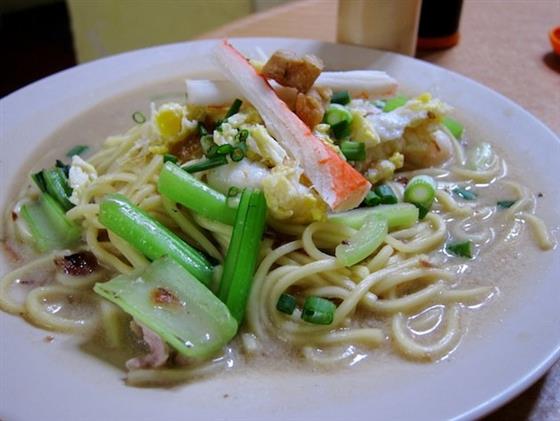 Decades of Hailam Char
By CK Lam - Monday, Jun 24, 2013
For a light meal when in Penang, head over to Yik Kheng Kee coffee shop on Kimberley Street in Penang. The owners, Ong Khye Jim and his wife, are full blooded Hainanese folks and have been selling this unique humble stir-fried noodle dish for over three decades! The preparation of the noodle has since changed. He used to fry the noodle over charcoal fire, but now uses gas fire to cater the demand of his impatient customers. Nevertheless, it didn't stop regulars from keep coming back. The place is especially packed during lunch hour.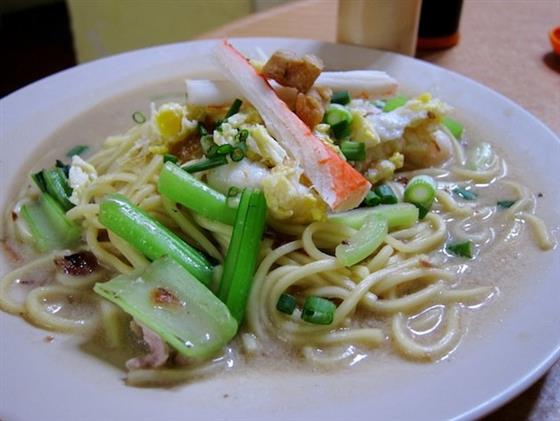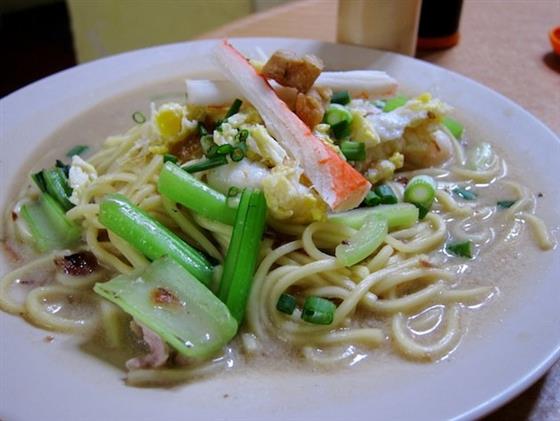 It was here that many Penangites discovered Hailam Char. For those who are new to Hailam Char, the dish consists of yellow noodle served in whitish gravy that has a unique sweet taste. Mr Ong later explained that he uses pork bone stock to cook the noodle. A standard plate of RM5 comes with prawns, crab sticks, pork, egg and chai sim (Chinese mustard). If that wasn't satisfying enough, additional toppings of pig innards and intestines are available too.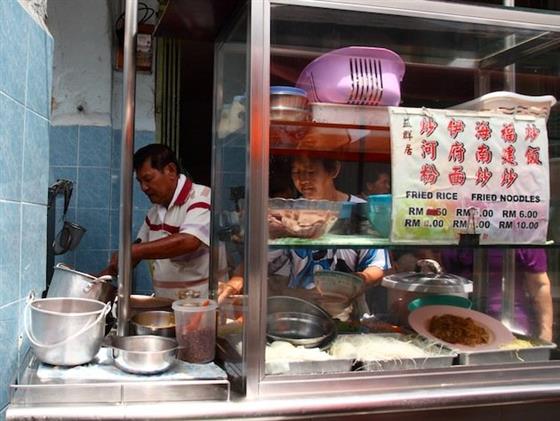 Although the Hailam Char is the most popular dish, Ong also offers many other options. The Char Hor Fan (flat rice noodle) comes with soft runny egg gravy but customers can also opt for (heong tan) fried egg. While there are no rules for serving it with fried egg or runny egg, I enjoyed the Char Hor Fan with the latter as it coats the noodle, giving a velvety mouth-feel. The noodle is delicious with pickled green chilies.
Ong also dishes out fried rice, yee mee and Hokkien Char. The fried rice prepared with nice wok fragrance has combination of meat and seafood flavours. Customers could enhance the flavour of the fried rice by adding in some spicy sambal.
To experience these simple fares, make a visit from Monday to Friday to Yik Kheng Kee. The shop house with its red and gold wooden signage is located beside the Kimberley Street food court. Business hours are from 12.30pm to around 7pm.
Yik Kheng Kee
161 Kimberly Street Penang