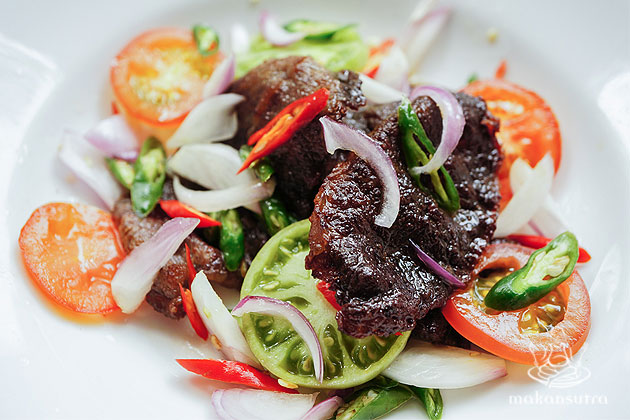 Dendeng Baracik: Simple home recipe
By Marchellinus Hanjaya - Friday, Feb 06, 2015
West Sumatra has several types of dendeng, also locally known as beef jerky. One special variety is the dendeng baracik, literally meaning the jerky with a mix ( of other ingredients), a distinct characteristic that gives it its unique identity. This is an à la minute dish unlike other dishes that are usually pre-done and found at many stalls in West Sumatra.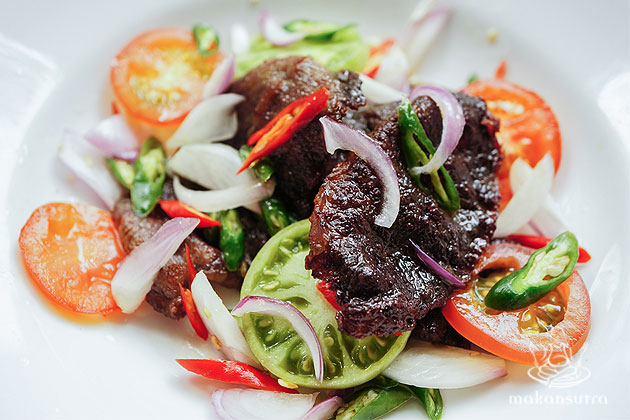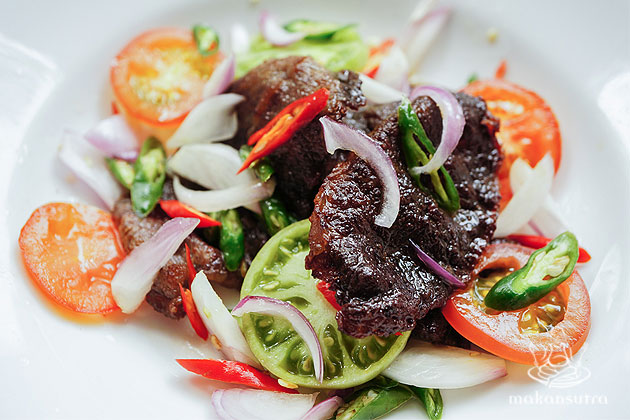 The traditional way of preparation requires some time where the curing of the meat for several days before drying it under the sun is required. Some people have neither the time nor patience so here's a way to get around it and make the dish at home. This goes so well with a humble portion of steamed rice or just on its own as a tapas.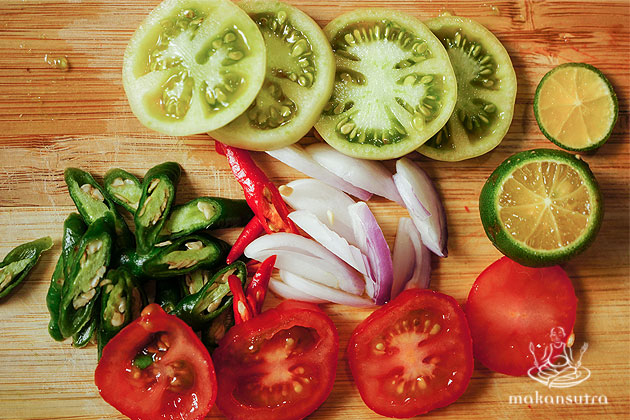 Ingredients:
150gr thinly sliced beef
6 pcs shallots
4 pcs green curly chilli
2 pc red curly chilli
2 pc green tomato
6 pcs cherry tomato
2 pc calamansi lime
60 cc coconut oil
100 cc cooking oil
salt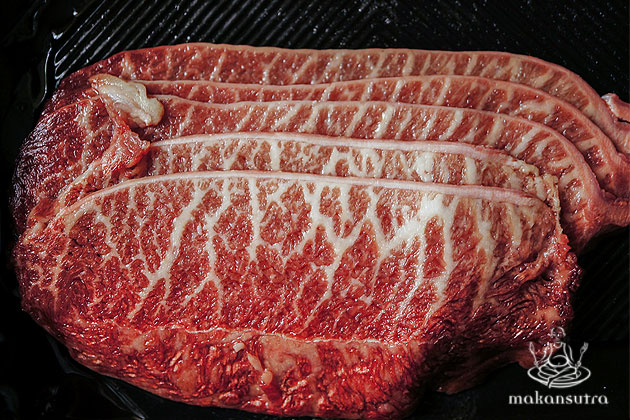 Cooking steps:
1. Rub the sliced meat with a some salt and leave it for several minutes.
2. Slice all of the ingredients and mixed it well.
3. Mixed cooking oil with 30 cc coconut oil, put it on a frying pan over medium heat.
4. Fry the sliced meat until it gets a little bit stiff, not crispy. .
5. Put the fried sliced beef on the plate, sprinkle with mixed ingredients, then pour 30 cc of coconut oil over and for the finishing touch, squeeze some calamansi juice on it.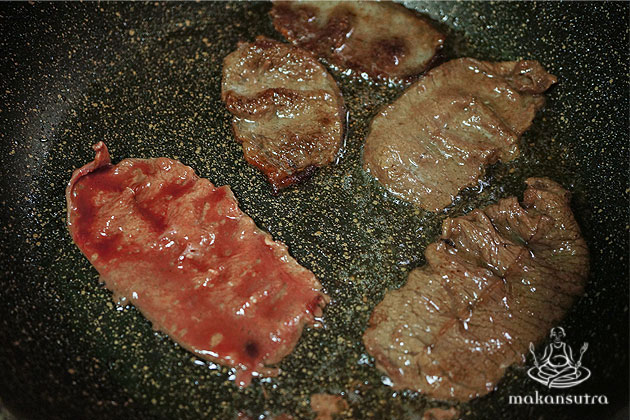 It's not more than 15 minutes, and you better have a plate of piping hot rice to enjoy the dish.