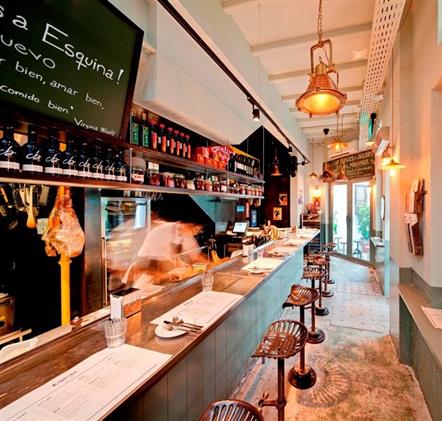 Designs On Eating
By Francis Kan - Thursday, Aug 30, 2012
Going for a meal used to be all about the food. Then service and presentation started to matter, and soon diners were clamouring for comfort and the right ambience as well. And as the culinary scene here continues to evolve, a well-designed space has become the next must-have factor for new eateries.
More food and beverage players are investing heavily in design to stand out from an increasingly crowded field. Some have engaged award-winning design agencies like Asylum and Hjgher – both previous winners of the President's Design Award – to drape their space with a layer of cool to enhance their patrons' dining experience.
Hotelier and restaurateur Loh Lik Peng says that good design is a signature of the restaurants in his group, which includes New Majestic, Jing, Esquina and newly opened Pollen at Gardens by The Bay.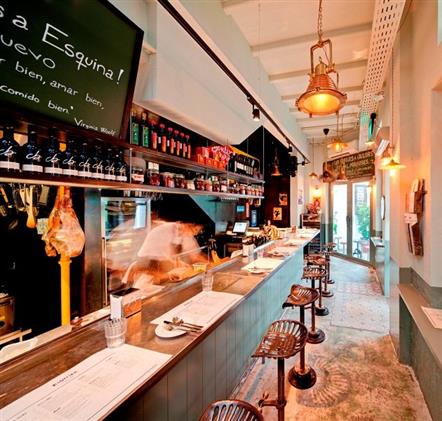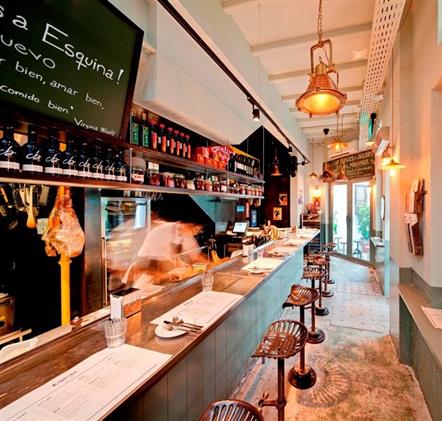 "Design plays a very important role and distinguishes the best players from the mediocre ones. People who are really passionate about what they do would invest in the design of their establishments," he says.
Designed by Singapore-based Colombian architect Antonio Eraso, Esquina in Chinatown is described as an "edgy tapas bar with underground charm." The 500-sq feet space features a long communal bar and kitchen, and boasts stools comprised of machine parts and door knobs made by a group of British artists.
Loh, a design enthusiast known for his collection of antique chairs, personally selected items like vintage bronze lamps and signages from India and South America to decorate Esquina.
But investing in design is not only reserved for the big players. Jane Hia, the owner of Kith Café at Robertson Quay, spent $250,000 to do upher second outlet which opened in June this year, Kith Bistro at Park Mall. The simple but elegant design of the outlets has drawn chic foodies in search of quality breakfast fare, and Kith has earned mentions in international publications like Wallpaper and The New York Times.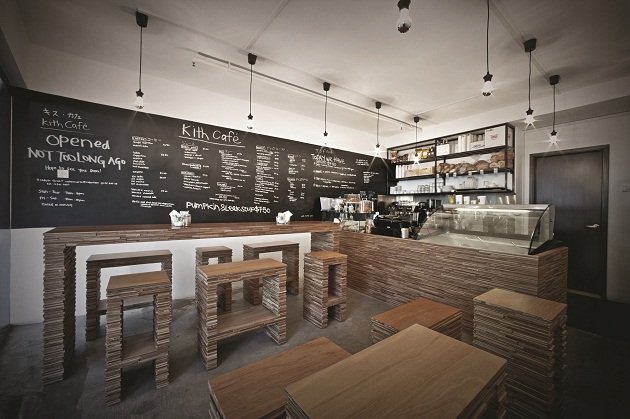 Hia's partner in Kith Bistro is Lim Choon Hong, founder of Xtra furniture store, which is located just next door. Designer chairs that retail at Xtra can be found in the 1,700 sq feet space.Hia believes that F&B owners care more about design now because they are "more aware, more exposed and more widely travelled".
Justin Long, creative director at Hjgher, the design agency behind Kith as well as the much lauded Maison Ikkoku on Kandahar Street, says that younger owners are more receptive to new ideas, and prepared to take more risks when it comes to the design of their spaces.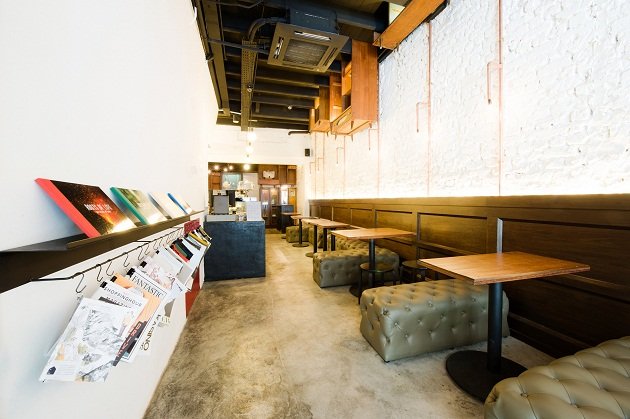 "They better understand the value of design and branding, and understand the importance of differentiation and authenticity. They are seeking worldwide domination," he says. "We've got to run with a first world mindset don't we?"
He cites ramen restaurant Uma Uma, designed by arguably Singapore's top creative agency Asylum and all-day breakfast joint Hatched@Holland Village by collective Outofstock as recent examples of great design in the F&B scene here.