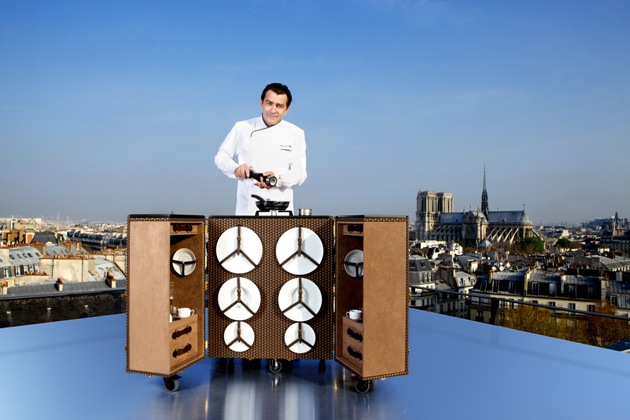 Did you know that you can fit a kitchen in a trunk?
By Cheryl Teo - Wednesday, May 02, 2012
Three Michelin-starred chef Yannick Alléno (of Hotel Le Meurice, Paris) had the idea of a mobile kitchen to bring a more personalized room service experience. This, together with the mastery of 18th Century French trunk maker, Moynat Malletier, gave birth to the luxurious Moynat Breakfast Trunk.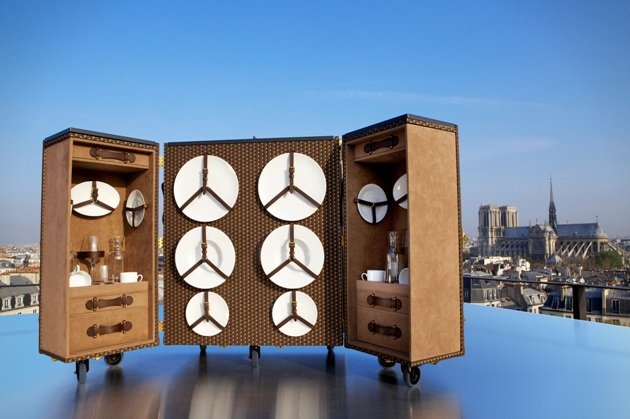 In a matter of 8 months, Moynat's creative director, Ramesh Nair (who earned his stripes with Hermés and Louis Vuitton, to name a few) conceptualise that idea into a beautiful, birch-wood roll-along case.

It has everything a chef needs – in a stylish fashion of course. From designer carafes for juices and milk to fine China, from parmesan grater to an in-build La Courne burner (it's like the Patek Philippe of burners).

This travel-easy trunk has 3 sections, 20 odd accessible drawers and leather straps to hold the plates upright. Chefs will now be able to bring a more personable breakfast experience to wherever the guests may be – be it in a hotel room, a terrace or even the poolside.

It will be soon available at hotels the French chef has connections to – Dubai in September, then to Courchevel in the ski season and on to Marrakech.