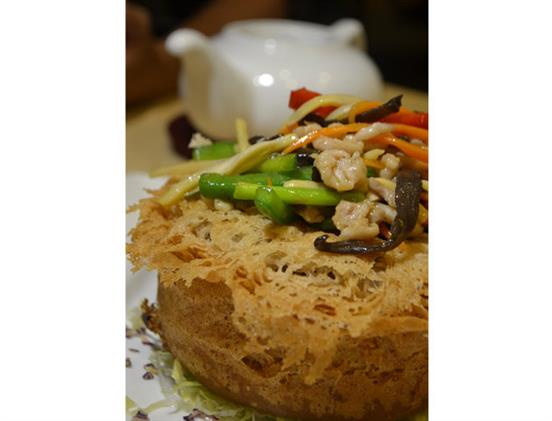 Did you know the Yam Ring Love Story?
By Sheere Ng - Wednesday, Aug 08, 2012
That Deep-fried Crispy Yam Ring, where mashed yam is moulded into a ring, battered, deep-fried and then stuffed with stir-fried vegetables, was created by Mr Hooi Kok Wai, one of the Four Culinary Heavenly Kings. But did you know it has a heart warming love story behind it?
Back in 1958, when Mr Hooi was a chef at the old Cathay Restaurant, he met his wife, Mdm Leong Ah Lin, who was then a server at the restaurant. Love blossomed and the courtship became hotter than his kitchen. A couple of years later, Mr Hooi proposed.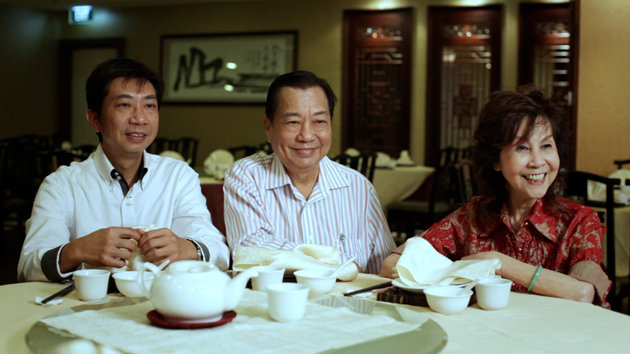 "He is an honest man, very hardworking and good at cooking," says Mdm Leong in Cantonese. But, orphaned Mdm Leong, who was raised by nuns, had very strict house rules and was forbidden to befriend men. So to convince them that he is worthy of her, they hooked up for a "due diligence" dinner meeting and Mr Hooi drew upon his creative reserves and created a vegetarian dish – the Fatt Put (Fried Yam Ring) inspired by the Buddhists monk's alms bowl.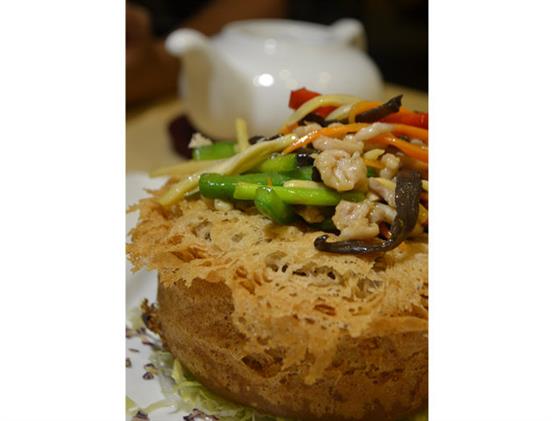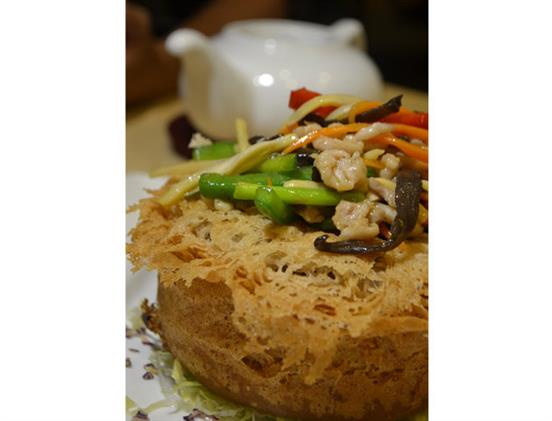 "The nuns were very impressed and were full of praises," Mdm Leong says as she recalls. Consent was granted and they married not long after in 1962, and still happily at it till today.
This dish is still available at the couple's restaurant, Dragon Phoenix (Novotel Clarke Quay Level 6), which is now run by their son, Chris, an offspring of that meaningful union.
To date, there have been many variations by other restaurants and some even include meats and seafood, but Mr Hooi's version, we feel, is still the loveliest (soft yet crispy and flavourful with carefully stir fried vegetables that are not mushy), and the most meaningful, of course.