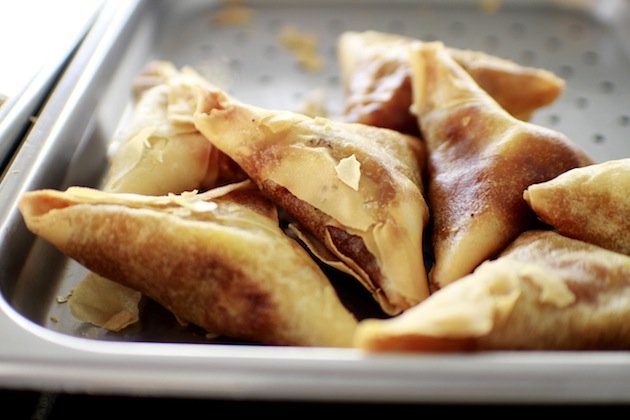 Different Curry Puffs, Same Love
By Tris Marlis - Thursday, Feb 21, 2013
Oh, that flaky and buttery crust, with moist curried potatoes, chicken and egg filling. It is robust, spicy, savoury, spicy and crispy. We all share the same affinity for that unctuous thing called curry puff. It's either a snack or a meal…it's just lurve.
Some say curry puff is influenced by the British Cornish pastry, others say it is derived from the Portugese empanada, and the rest believe it is inspired by the Indian samosa. Either way, don' t crack your head over it, just love it all.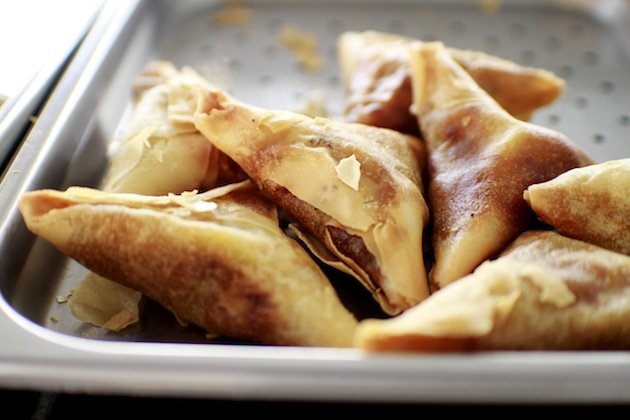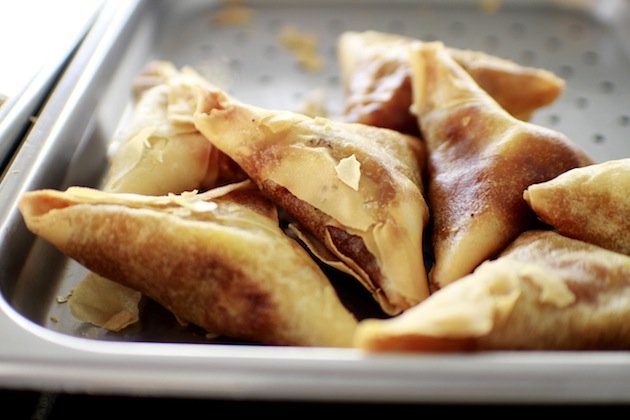 Today, we are lucky to be able to enjoy all these variations, from samosa, epok epok to the Chinese layered shell curry puff.
Food writer, Wendy Hutton, mentioned in her cookbook that Indian samosa was modified to suit their English masters' taste during the British colonial time. Indian samosa can be fried or baked, and has a savoury filling, potatoes, onion, peas, lentils and ground meat. The size may vary, but shape is always distinctly triangular.
The British later taught them to create English puff using the same recipe, but due to lack of ingredients, the Indians made the puff differently into what we uniquely find at sarabat stalls today – that triangular, layered, crusty and crispy edged curry puff. The filling is usually just curry potatoes with spices.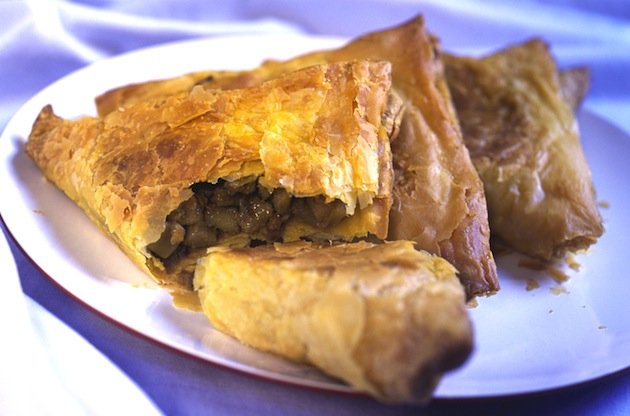 "It is supposed to look like the Polar Café puff, but back then, all Indians who came to Singapore somehow know one another, so they started following each other and the puff stays the same until today," says Hazreen, third generation owner of Indian Muslim Bakery and Confectionery at Onan Rd.
This type of puff is uniquely Singaporean, yet it is the least known. As sarabat stalls (street side Indian teh tarek and snack stalls) started disappearing in the city, so did this triangular curry puff.
Later on, a gentleman named Chan Hinky bought this curried potato pastry recipe from an Indian vendor and set up Polar Café in 1926. It is mentioned as one of the first to sell curry puff. Their version of curry puff has fillings of curry chicken and onion only, no potatoes, like an oriental version of British chicken pie. The pie is made with buttered puff pastry that creates an even rise layers for extra flakiness.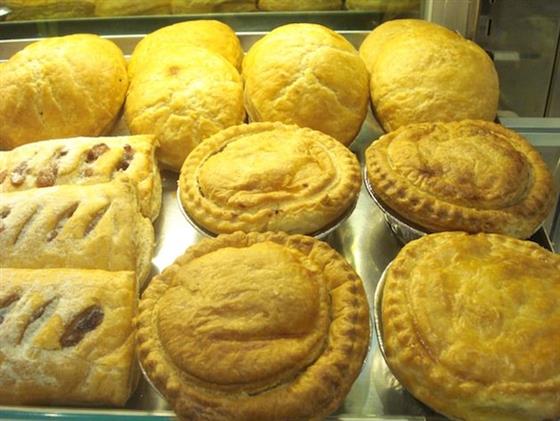 Malays adapted this snack and made it crescent shape, possibly influenced by their Muslim beliefs. Known as epok epok, this pastry has a firmer and harder crust made with clarified butter and plain flour, its filling is marinated with chilli rempah, softly crisp and not overly oily.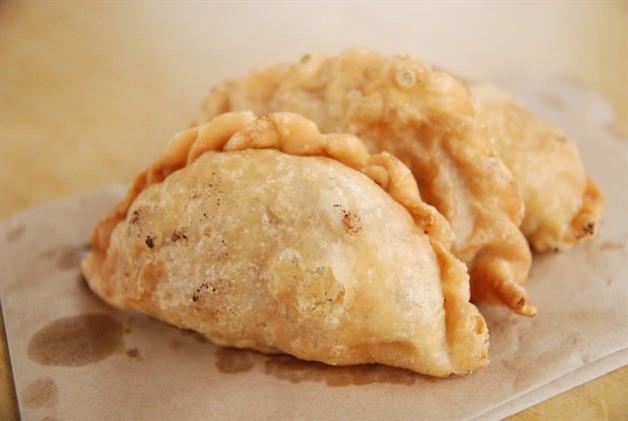 The Chinese version that is most popular in Singapore today is made with shortcrust pastry that is tender, crunchy and with a dangerously melt-in-the-mouth buttery pastry. Another version is the spiral or shell curry puff that is made layered, so it's puffier and flaky. It was said that the spiral curry puff was first made around 17 years ago by a Teochew Ah Mah who still sells her signature curry puff at the 1A Curry Puff at Henderson Rd today.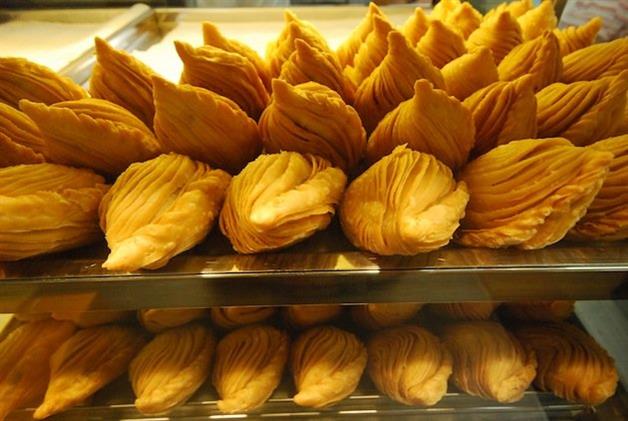 After the crust had gone through stages of transformation, the filling started to vary too, from the savoury curry chicken, black pepper chicken, sardine, to sweet yam. But it doesn't matter if it's baked or fried, round or square, when you have a curry puff in hand, it only means one thing… time to dig in and get messy. Look what you have done, curry puff. And bring me the kopi-o please.