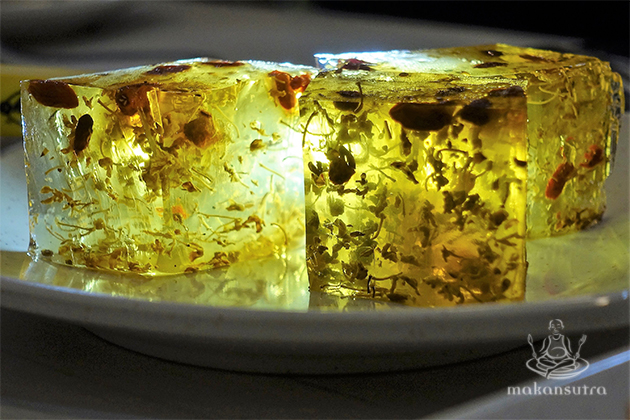 Dim Sum Haus: Dim Sum of All Good Things
By KF Seetoh - Friday, Sep 08, 2017
If you want to check out any dim sum establishment, dive right into the "litmus" test- tear into the har gao, siew mai, porridge, egg tart and fried bean skin rolls. You'll have an idea if they can steam, stew, bake and fry their stuff properly plus see if the handiwork is any good. Not all get them all right all the time and in fact, I've not come across a decent (decent priced too) Ipoh or Hong Kong comparable dim sum outlet for a long while now. Then a friendly street whisper suggested this place and he disappeared into the back lanes of Jalan Besar. And unlike many of them, this stranger didn't sound like he was recommending his own, friends and family business with vested interest. So I did the litmus test a week later. I knew all at once I had to go back for the full 13 items "check-up" the next day. The online social media reviews were for babies- like the thumbs up and down plus "good", 'scrumptious" and "delicious". Mine will now say "koochikoo" with a big smile emoticon. Here's what it means.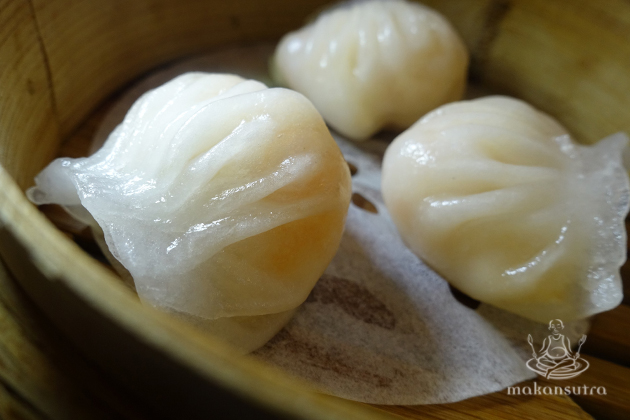 That first molar-bite into the Har Gao ($4.20) delivered a lovely shuddery crunch of prawns (treated with cold water rinse, an old school technique that enhances the texture) with a softly gummy, unbroken and well pleated skin. Now I'll add the hashtag #winalreadyla. It was ditto for the Siew Mai ($3.90) with a prawn atop peeping at me hiding behind a wolfberry seed. Both was nary salty, well made and not shaped like it had a pile-up accident in the kitchen. I peered into the glassed kitchen and noticed it was a full and hands-on kitchen, no central kitchen stacks of food delivery trays (except, I suspect the Prawn Twister, I saw similar frozen pack versions in the supermarts, which I did not order even though they are traditional dim sum items).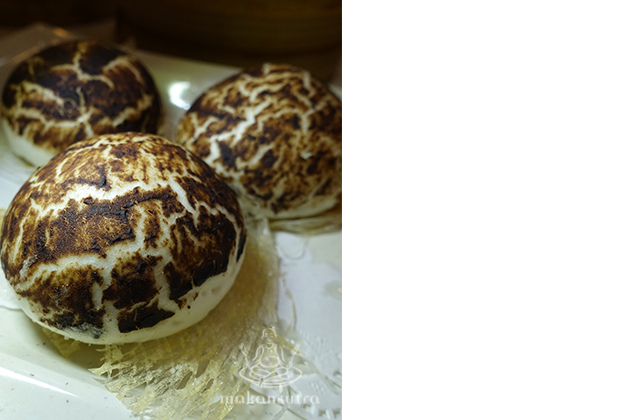 The Mushroom Pau ($4.80), looking like a mushroom, had little chunks of the stewed black fungus inside- this one had an edge, it sat of a crispy flour net liner and the added texture was so likeable.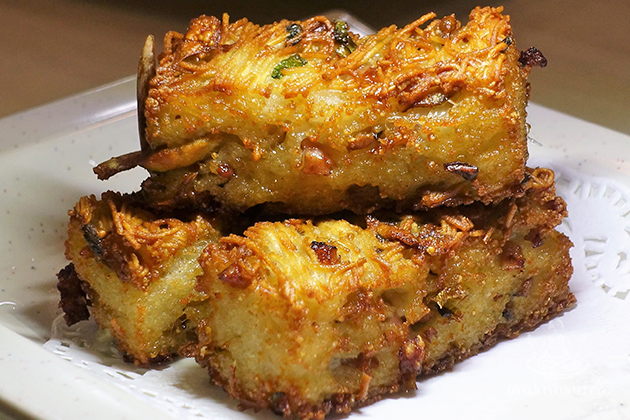 Then, finally, there's a benchmark competitor item- the Fried Mee Sua Kueh ($3.60, which a nearby competitor is famed for). The version here, is cut up, then fried individually and crispy all around and soft inside, unlike the others. How can you not like this one, with Chinese sausage bits and dried shrimps inside.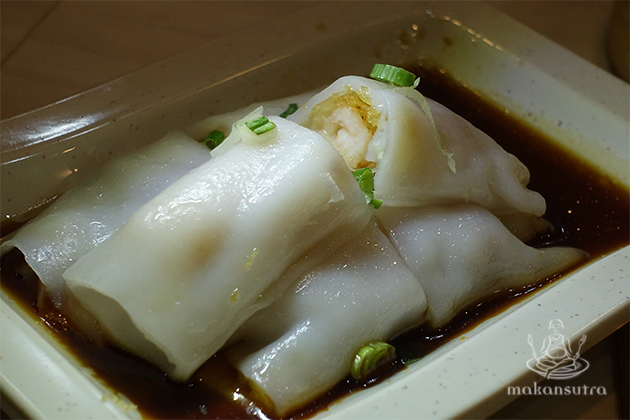 I now have a Zha Leong (yu cha kueh and prawns wrapped with steamed rice rolls) that I like in Singapore. This went a bit better by inserting prawns into the crispy yu tiao before they wrap and steam (don't ask me how they do this, I was too busy enjoying it). Then something "light" came- the Crystal Skin Mushroom Dumpling ($3.90). The skin was so soft yet firm and the fillings were moist and had some complementing crunch. It's a sin at that price, for such a wonderful snack. The off menu Osmanthus Jelly ($4.50) was a delight- lightly sweet and sour, wobbly added with bits of wolfberries inside.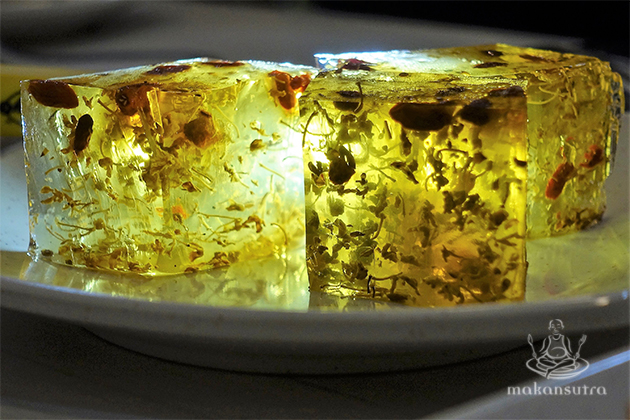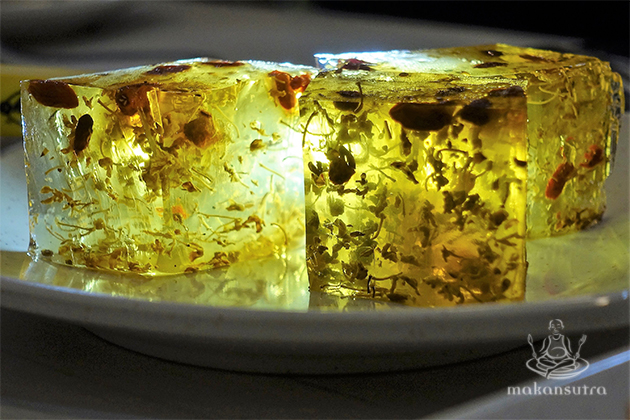 When asked, boss Steven Chew, who hired an Ipoh dim sum master in the kitchen, replied "If he threatens to leave when we become successful, then I have to up his salary and make him a partner, no choice! ". You just may have to, boss.
Dim Sum Haus
57, Jalan Besar
Tel: +65 6909 0777
11.30am-3pm/ 5.30pm-2am (Tuesday to Friday)
10.30am-3pm/5.30pm-2am (Saturday and Sunday)
Closed Monday.