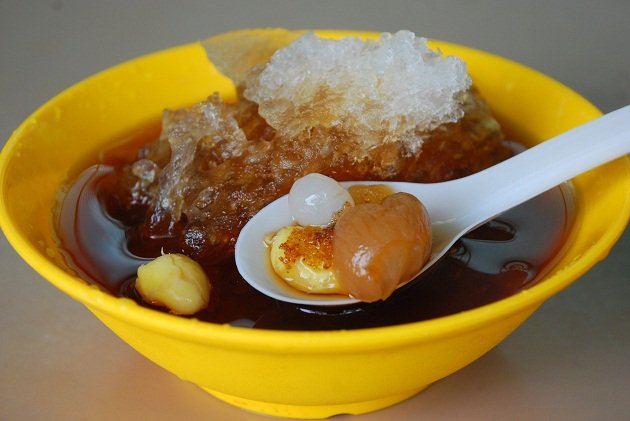 Discover and Devour: Commonwealth Crescent
By Lorraine Koh - Tuesday, May 22, 2012
Tucked away in a residential area around the western part of Singapore, Commonwealth Crescent is a small peaceful lane with serene surroundings, but that quickly changes during mealtimes. There will be a frantic burst of activity as streams of hungry office workers from the surrounding office buildings flock to the market and food centre to grab their grub. This area plays host to quite a few famous eateries and Makansutra's Lorraine Koh seeks out some of the best in the area.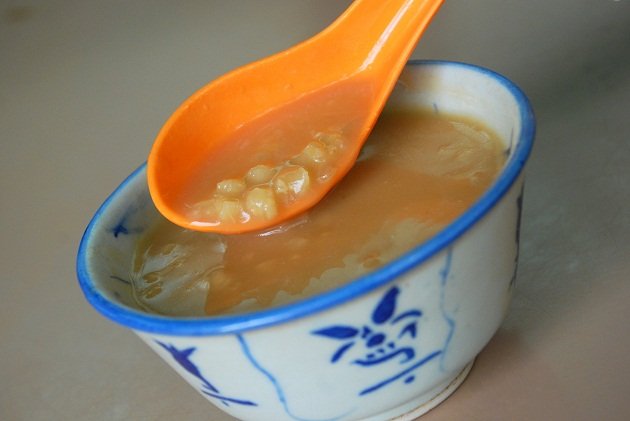 Bubur Terigu
The stall owner only sells a small selection of Asian desserts, but the few items she makes are exceedingly well made. The Bubur Terigu (soft malt grains stewed in coconut and palm sugar) is smooth and has the perfect level of lemak-ness (richness) and has a comfortable home-made feel to the dish. The other popular favourite is the Red Bean Soup which is traditionally done with softly-stewed red beans and a syrup which is clear and not too sweet.
Xi Le Ting 31 Commonwealth Crescent #02-70 Commonwealth Crescent Market & Food Centre Opens 2.30pm-11.30pm. Closed alternate Mon or Tue.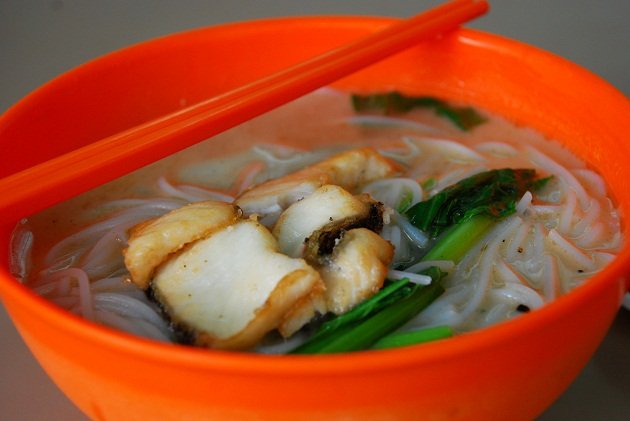 Fish Head Bee Hoon
Try the signature Fried Fish Bee Hoon at this cze cha which has broth, delicately flavoured with milk but the star attraction is the fish. Not the usual deep fried fish, the stallholder uses the more expensive and less commonly found freshwater Toman (snakehead) fish. The meat comes lightly pan-fried and you can taste the wok hei (flavour which the wok imparts through the process of cooking over high heat) in every bite. The Prawn Paste Chicken – well marinated and fried with a light and crispy batter – and the Black Bean Bitter Gourd with Beef are also favourites with customers here.
Fai Kee Fish Head Bee Hoon 31 Commonwealth Crescent #02-74 Commonwealth Crescent Market Opens 4.30pm-11.30pm. Closed Sun.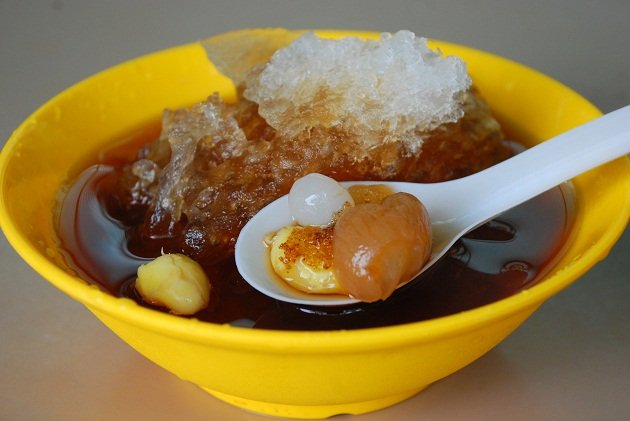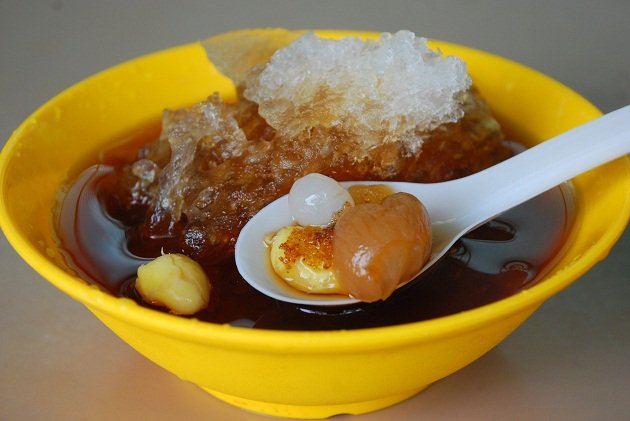 Cheng Tng
The owners received special coaching from celebrity chef Eric Teo in a local television show – MediaCorp Channel 8's Buzzing Cashier – in 2009 and their business has improved since. It earned them a listing as one of the better Asian Dessert stalls in the 2011 Makansutra Food Guide and many foodies come here specifically for the Cheng Tng. Using three types of red dates and strips of winter melon, the Cheng Tng is refreshing and not overpoweringly sweet. The cold version with added shaved ice is an especially good thirst-quencher. Other offerings include Bubur Cha Cha (Peranakan dessert of coconut milk with sweet potatoes, yam and tapioca pearls) and Durian Pengat.(durian in sweetened coconut milk)
Bee Garden 31 Commonwealth Crescent #02-78 Commonwealth Crescent Market & Food Centre Opens 12pm-9pm. Closed Mon.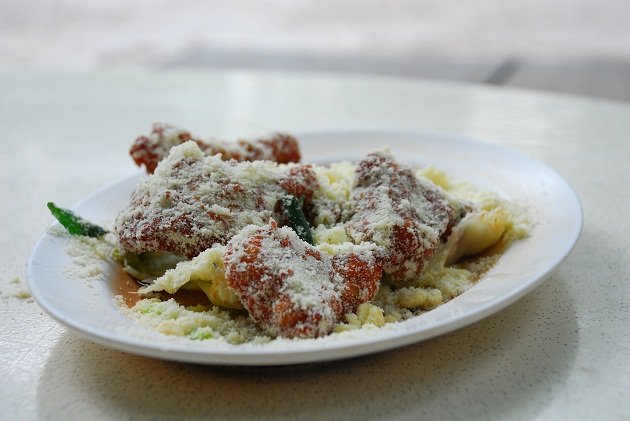 Cze Cha
Located next to the Commonwealth Crescent Market and Food Centre, this cze cha place – located in a quaint zinc-roofed coffee shop – is a favourite among local foodies and food bloggers. The two chefs who hail from Ipoh, Malaysia churn out infectious dishes like Butter Pork Ribs, which are first fried then tossed with a milk powder reduction and curry leaves. The resulting dish with snow-like toppings, is tender and soft to the bite. Other favourites here include the cold cockles, served with a chilled sweet and spicy Thai-style sauce and the honey ginger fried chicken.
Two Chefs Eating Place 116 Commonwealth Crescent #01-129 Swee Heng Coffee Shop Opens 5pm-11.30pm (Mon), 11.45am-2.30pm, 5pm-11.30pm (Tue to Sun). Closed every last Mon of the month.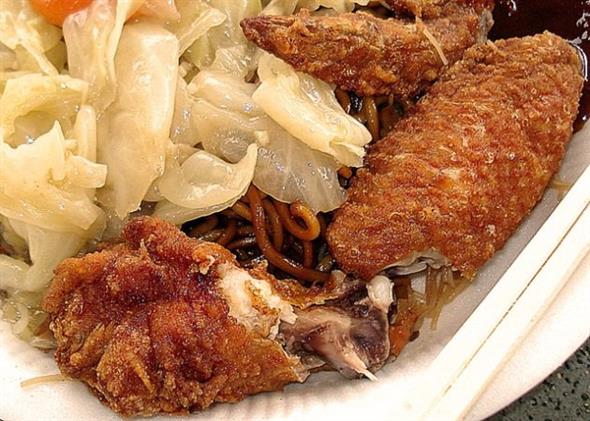 Fried Bee Hoon and Chicken Wings
Situated beside Two Chefs Eating Place, this stall is known for its deep fried chicken wings and bee hoon. The wings – priced at $1.20 a piece – come piping hot with juicy and tender meat and a light crispy coating. The bee hoon is fragrant and moist and the perfectly done bean sprouts provide a nice crunchy texture. The accompanying sweet chilli sambal gives the bee hoon that extra kick. Expect long queues at this immensely popular stall.
Eng Kee Fried Chicken Wings Blk 117 Commonwealth Crescent #01-711 Opens 4pm – 11pm. Closed Sun