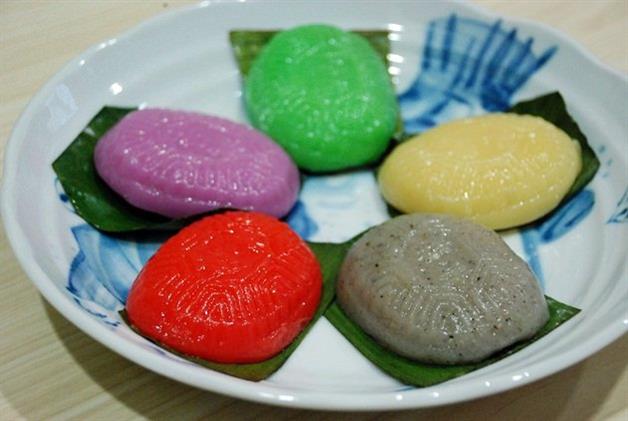 Discover And Devour: Everton Park
By Elaine Ng - Tuesday, May 29, 2012
Situated in between the fancy restaurants located at the sassy revamped shop houses at the Blair Plain Conservation area and the more well-known cafés and restaurants in Tanjong Pagar area, one can easily overlook the Everton Park area, but that is not a bad thing.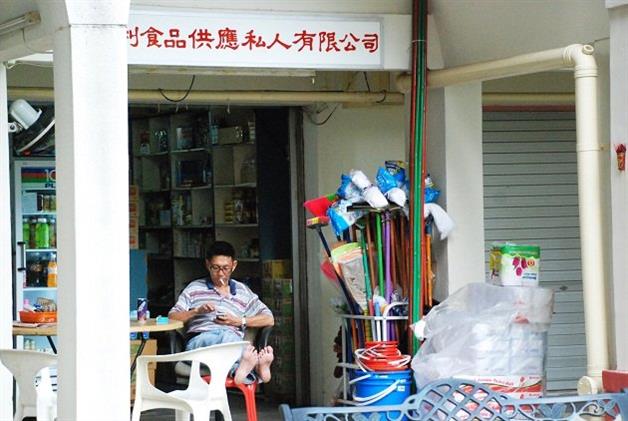 In this quaint, idyllic neighbourhood, you can see residents lounging—with their feet up—outside shops selling anything from from sea salt to shoe trees and you can hear birds chirping everywhere you walk, an increasingly rare sound of nature in modern Singapore.
Things may change in the future with the inclusion of new outfits in the area like Walnut Tree, Grin Affair and Nylon Coffee Roasters, but for now the mix of the old and the new remains.
In this article, we rediscover the old and check out the new.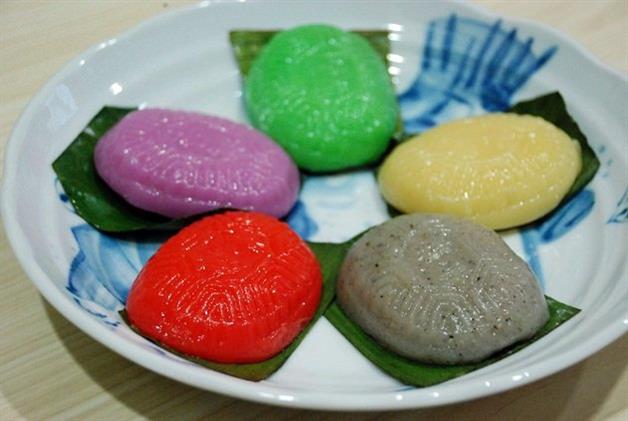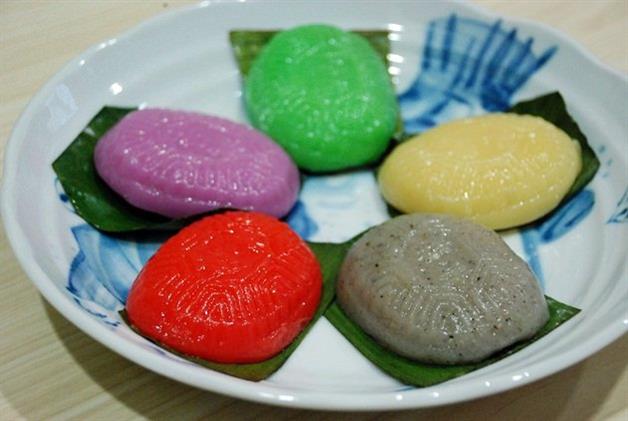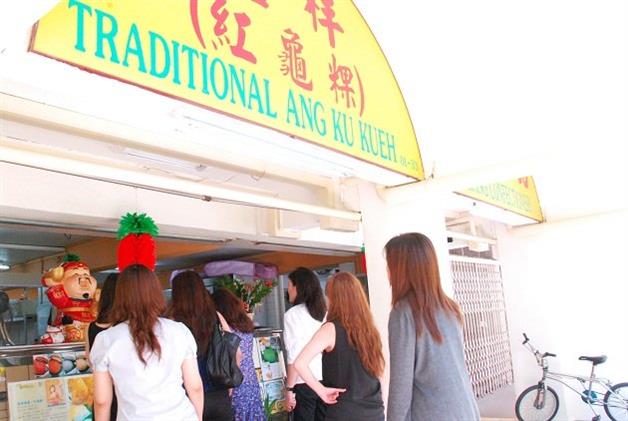 Ang Ku Kueh
If you are wondering where those red ninja turtle shell lookalike kueh at baby showers came from, there's a good chance they were made here at Ji Xiang Confectionery.
The 25-year-old traditional bakery serves one of the best value-for-money ang ku kuehs (red glutinous peanut cakes) here in Singapore.
At 60 to 70 cents apiece, they offer generous fillings of ground peanut, sweet bean paste, savoury bean paste, coconut shavings, corn, yam or durian.
The rice flour skins are especially soft, chewy and smooth. When quizzed on the secret to its delicate texture, the counter lady pointed to the busy aunties in the back room busy working on the dough.
"It's all handmade!" she said proudly.
Ji Xiang Confectionery Blk 1 Everton Park, #01-33 Tel: 6223 1631 Opens 8am-5pm (Mon-Sat), closed on Sundays and Public Holidays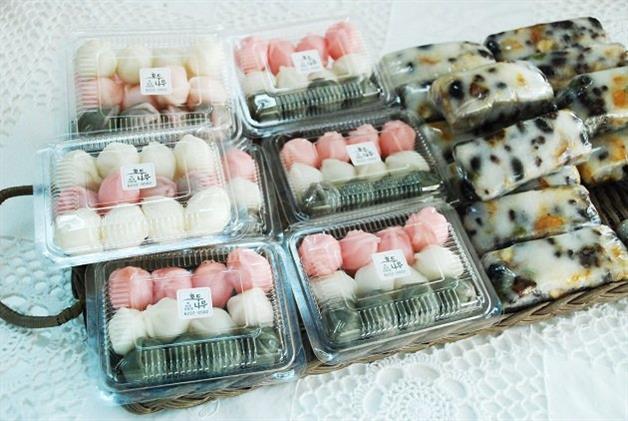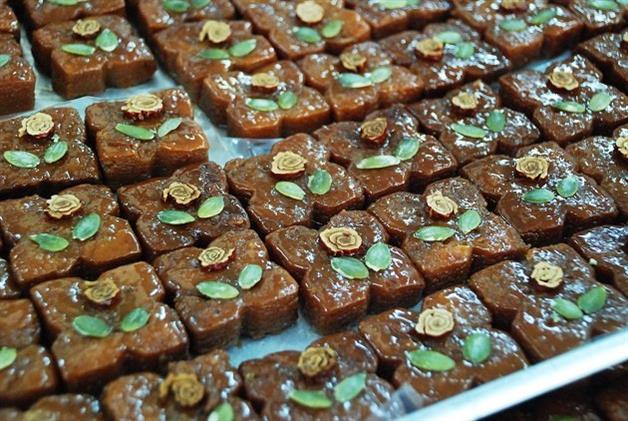 Korean Traditional Rice Cakes
Set up as a catering service specialising in Korean cuisine four years back, Walnut Tree now has a retail space selling its popular native dishes, like kimbap, kimchi jjigae and tteokboki, as well as some of its traditional rice cakes and snacks.
For only $2.50, a must try is the yakgwa, a snack and dessert traditionally only enjoyed by Korean kings and royal courts. The luxurious snack is made by whisking flour, honey, rice wine, cinnamon powder, ginger and sesame oil together, then deep fried and drenched in sweet syrup. It results in a unique texture, where it is chewy and sweet on the outside and has a crumbly interior with hints of ginger and cinnamon in every bite.
Walnut Tree Blk 2 Everton Park, #01-55 Tel: 6222 0502/8180 2462 Opens 11am to 7pm (Mon-Fri), 11am to 5pm (Sat), closed on Sundays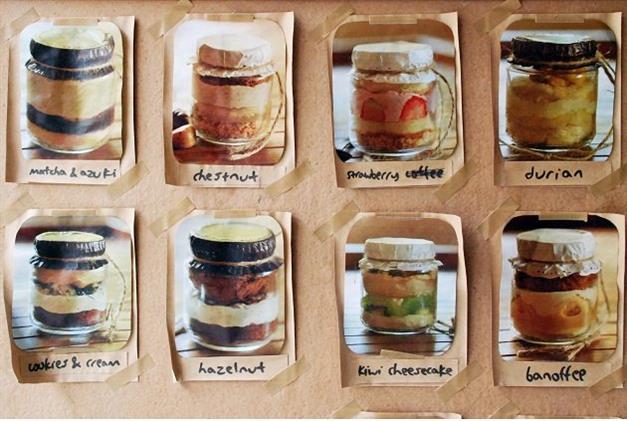 Dessert in a bottle
Grin Affair, the new kid on the block, is a stark contrast with the two traditional confectionery outfits here. Crowds have been coming in for its pretty mousse cake desserts in a bottle. There are 12 flavours and popular ones include strawberry custard, kiwi cheesecake and honey lavender.
Not only was the strawberry custard dessert lovely to look at, the generous chunks of strawberry in light custard mousse and fresh berry puree separated by a layer of soft and moist vanilla cake was refreshingly satisfying.
On the downside, the bestselling dark chocolate mousse was forgettable. In a bid to save the environment, customers can return jars for coupons. One jar for one coupon. Collect 20 and you can exchange them for a free jar of their tasty dried cranberry.
Grin Affair Blk 3 Everton Park, #01-77 Tel: 8282 7375 Opens 12nn to 8pm (Mon-Sat), closed on Sundays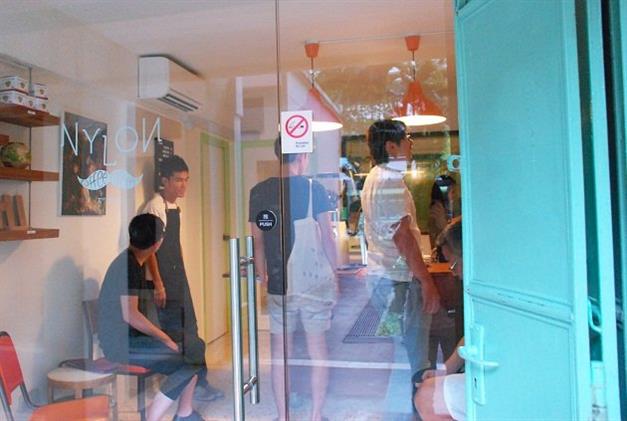 Coffee
Nylon Coffee Roasters is a lovely coffee joint set up by coffee-crazy couple, Dennis and Jia Min, both who used to be partners at two other specialised coffee joints in Singaapore, Papa Palheta and Loysel's Toy.
They roast their own beans in-house, so expect quality roasts. They are not a café but you can sit around on any of the four seats lying around the shop. They will do takeaway coffee from a simple menu of black, white or iced coffee. You can ask any of the friendly owners, qualified baristas in their own right, to concoct a brew to your liking.
With such personalised service, it is no wonder owners of other specialty coffee houses are often spotted at Nylon. An indication of their prices? Their houseblended El Primero coffee beans are $16.50 for a 300 gram bag.
Nylon Coffee Roasters Blk 4 Everton Park, #01-40 Tel: 6220 2330 Opens 8.30am to 5.30pm (Mon-Fri), 9am to 6pm (Sat-Sun), closed on Tuesdays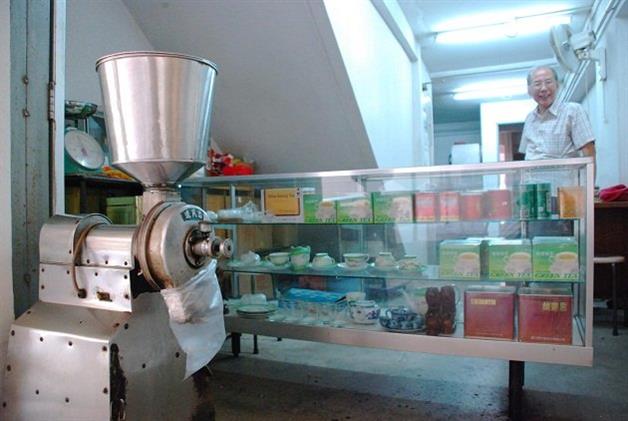 Coffee powder
It is easy to walk pass this unassuming shop, but you will notice it once you smell the aromatic whiffs of freshly ground coffee. Its entrance houses a well-kept old-school coffee roaster.
Back in its heyday in the 1950's, coffee and tea wholesaler Eng Ban Hong used to supply the army camps with the perfumed black liquid. But unable to catch up with the times with electronic tenders and other technological advancements, 86-year-old Mr Teo shares that business has down scaled considerably as a result. He now carries on the business as a pastime, leisurely catching up with regulars who drop by to pick up the goods.
Like Nylon Coffee Roasters, retail customers could also purchase ground coffee at $14 to $20 per kg for their daily fix here. The shop does not serve coffee or tea but chat the boss up and he might just invite you in in for a cuppa.
Eng Ban Hong Blk 1 Everton Park, #01-43 Opens 9am to 5pm (Mon-Fri), closed on weekends