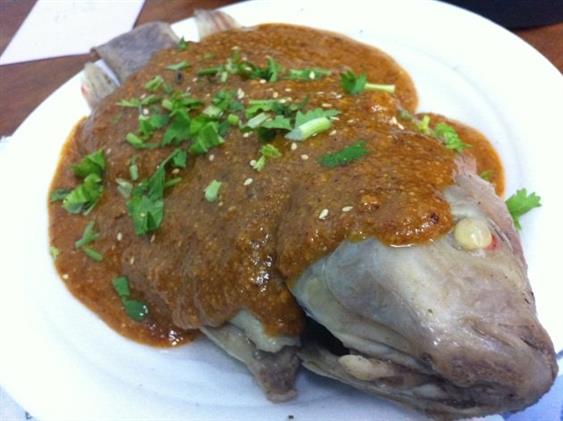 Discover and Devour: Peninsula Plaza
By Gregory Leow - Thursday, Jun 21, 2012
Singaporeans know that Peninsula Plaza is a haven for the roughly 200,000 Burmese expatriates here. Lots of Burmese eateries and little supermarkets selling Burmese food items, but most of us haven't a single clue where to even begin to start eating.
Instead of going to every restaurant and trying all the dishes and second guessing what our Singaporean palate thinks good Burmese food is – we asked two Burmese expatriates to show us around instead.
One of them is PR Associate for Sixth Sense Communications, Wint Hnin Hket, 25, who has been based in Singapore ever since she was three but still keeps in contact with her extended family back in Myanmar.
The other is Okkar Kyaw, 27, who works as a manager in a bank and migrated here when he was 14.
In short, they agree that if they were approached to recommend food in Peninsula Plaza five years ago, they would have likely declined.
"Previously you could only find cheap places selling street food with not much of a resemblance to real Burmese food. The quality, however, has significantly improved over the years," Hnin Hket says.
Now one can even find eateries specialising in the minority ethnic foods of Myanmar. Okkar suspects that it is probably due to more Burmese professionals working in Singapore, as opposed to the usual demographic of blue collar workers.
They gave us the lowdown on where you can get the more interesting, good and authentic Burmese food here.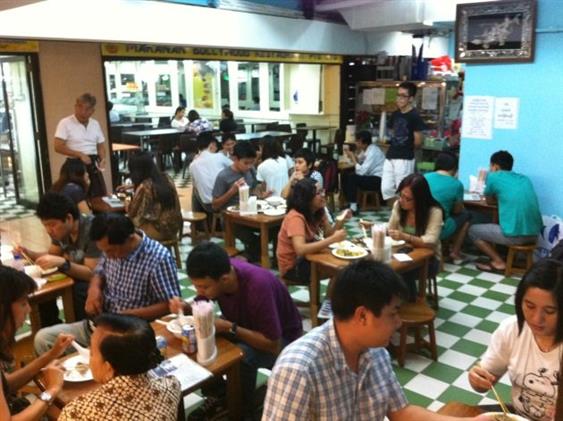 Mandalay Style BBQ
The first eatery which we were brought to ironically isn't even located in Peninsula Plaza, but in the adjoining building of Excelsior shopping centre.
Opened about a year back, the Burmese come here for its Mandalay-style dishes which have a strong Chinese influence due to the large number of Chinese immigrants who migrated from Yunan, China to Mandalay, one of the largest cities in upper Burma.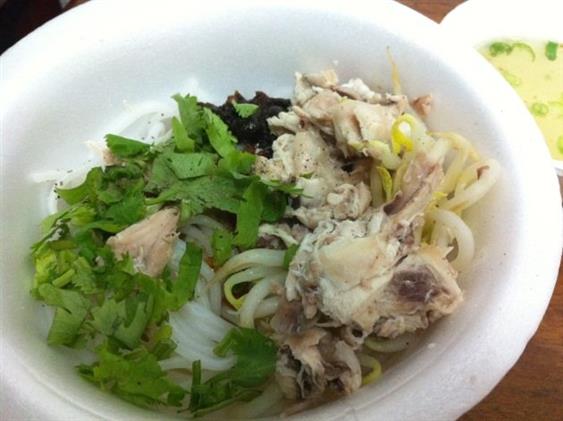 The first dish was a Mandalay Mee Shay ($4.50), a warm dry rice noodle salad with coriander, fermented black beans and a sticky flour-based sauce on top. The noodles are cooked in chicken stock and come with chicken or pork pieces and bean sprouts. With bits of dried chilli and onion oil, it tastes like a version of China's zha jiang mian minus the minced pork.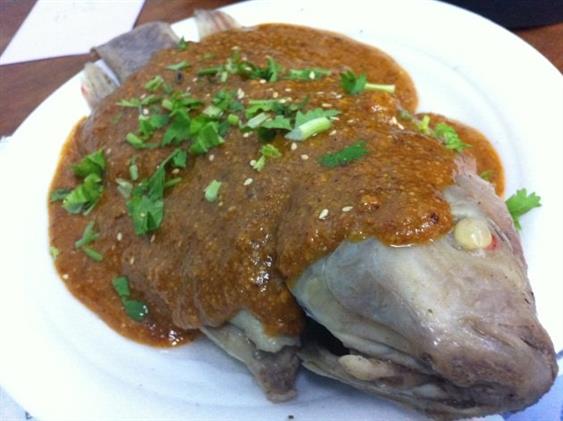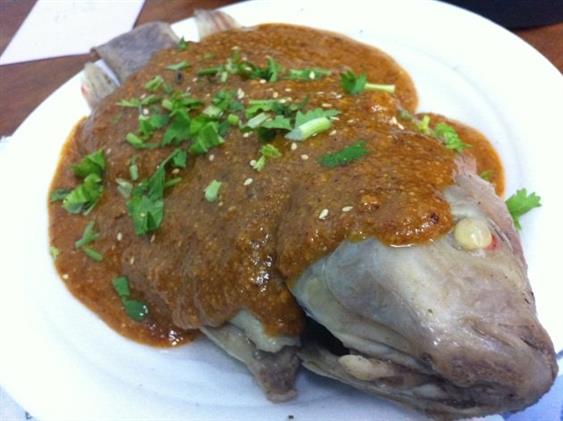 The next was a Mala Nga ($12), a steamed tilapia fish topped with a fiery peanut sauce that chilli lovers would go crazy over. They call it mala sauce, but it didn't resemble the popular Sichuan sauce in any way. Still, the not overly rich sauce tasted fantastic with perfectly steamed fish.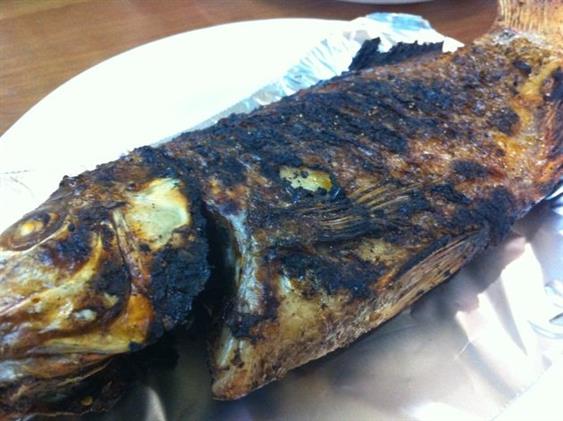 The other was Nga Gin ($18) a large Tilapia, stuffed with preserved tea leaves and other spices and barbequed until well-charred. You can taste the natural sweetness of the fish and despite being charred the fish was still moist. The seasoning compliments and never overpowered.
Mandalay Style BBQ. 5 Coleman Street, #B1-29, Excelsior Shopping Centre. Open every day 1-9pm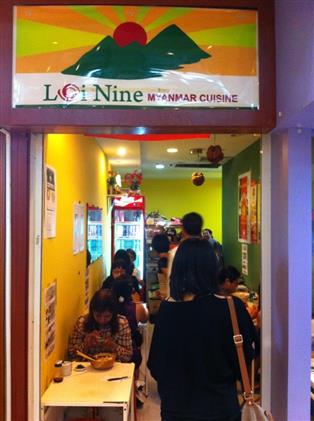 Loi Nine Myanmar Cuisine
(note: this eatery is relocating at the end of July 2012. We'll keep you posted on the relocation in a follow-up article)
Tucked in a cramped space, its entrance is so obscure, you might miss it if it weren't located on the ground floor. Open since 2009, Okkar and Hnin Hket say that this is the best place in Singapore for some pretty authentic Shan dishes.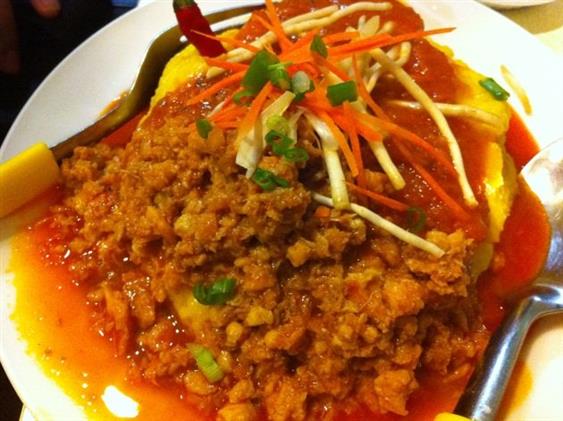 The Shan are a small ethnic minority in Burma and their Warm Tofu With Rice Noodles ($4) is a popular breakfast item. Hot molten and sweet/savoury tofu cream is poured over rice noodles and topped with chicken, shallot oil and peanuts and served with pickled sour vegetables.Normally a light sweetness, this place serves it sweeter and with yu tiao (for some strange reason).
Another highlight was the Shan Potato Rice ($4). Potato is mixed with rice, seasoned and steamed into a cake. A savoury tomato, garlic and onion sauce is poured on top with minced chicken or pork. Okkar says that the sauce could be thicker and less watery but the taste is as authentic as it gets.
Loi Nine Myanmar Cuisine. 01-43, Peninsula Plaza, 111 North Bridge Road. Open every day, 1130am to 11pm.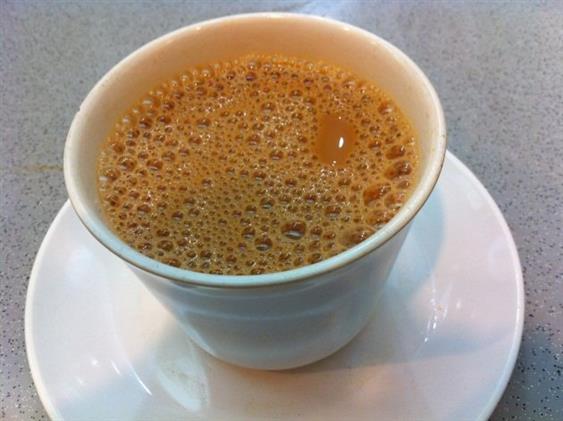 Ye Yint Café
It is a rundown café serving Burmese-style Chinese economic rice, but the highlight here is the Burmese milk tea. ($1) Very similar to teh tarik and made with double the usual amount of Indian tea leaves, one sip will send you into caffeine heaven. (or hell) Hnin Hket says that the Burmese almost always drink their tea milky and sweetened.
Ye Yint Café. #03-36, Peninsula Plaza, 111 North Bridge Road. Open daily from 9.30am to 9.30pm.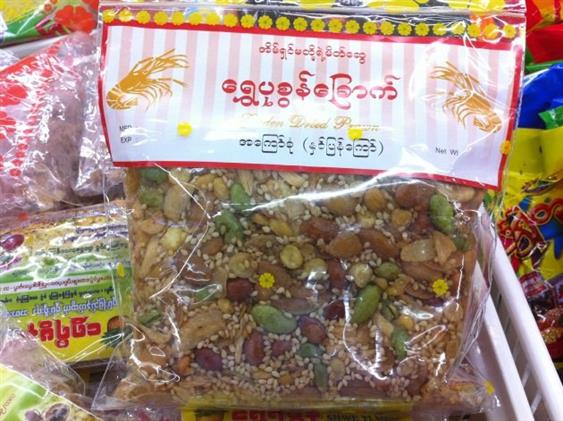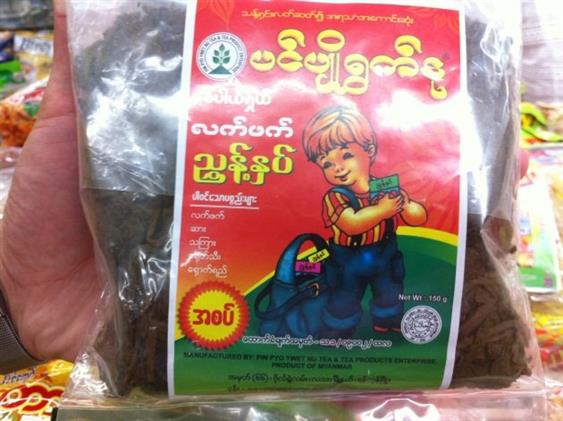 Shwe Yadanar Minimart
Okkar says that this minimart is one of the better ones selling a wider range of Burmese frozen and dried food products as well some unusual vegetables.
For a quick snack, the Burmese will make Lap Pat Thut (Burmese tea leaf salad) where they mix preserved tea leaves ($5) with an assortment of Burmese friedand flavoured beans ($5), some neutral flavoured oil and some dried shrimp. ($10) The tea leaves are similar to mui choi and provide the salty and sour flavours with crunch from the beans and some chewiness from the shrimp.
Shwe Yadanar Minimart, #03-52, Peninsula Plaza, 111 North Bridge Road. Open daily from 9.30am to 9.30pm.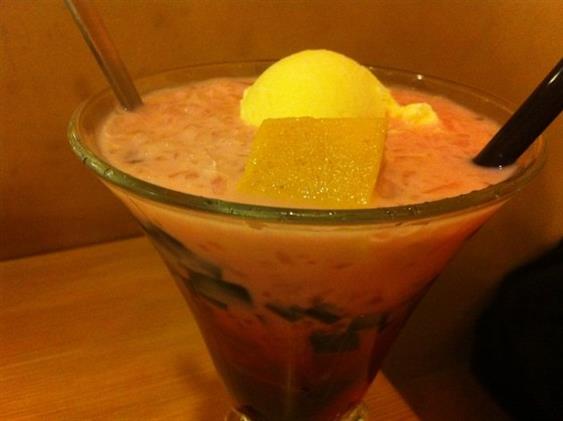 Inle Myanmar
Probably the most famous of Burmese restaurants in Singapore where you can find the most non-Burmese and it is for a good reason. Okkar and Hnin Hket say that the food is tailored towards the Singapore palate, which is why most Burmese expats avoid the place, except when they want to gather with friends to hang around in a quiet environment.
The fanciest Burmese restaurant in Singapore now has a second branch in Marina Square and is also the only place to get Burmese desserts.
Okkar says that the Myanmar Hsanwin Makin, a semolina cake dessert is a more interesting dessert, but Inle's version is done too oily. A better bet is the Hpa Luda 'Rose Scented' dessert ($4). Vanilla ice cream, grass jelly, agar agar, sago in a bandung syrup mixture. The highlight is an egg pudding that floats around in the dessert which is firm and intensely creamy when bitten into.
Inle Myanmar. #B1-07 (A/B), Peninsula Plaza, 111 North Bridge Road. Open daily 11am to 10pm.