Discover and Devour Sunset Way
By Sheere Ng - Wednesday, Mar 27, 2013
They may reside in Sunset Way but the food businesses there are far from their sunset years. Many have been around for more than a decade and the flavours they produce never fail to draw them in. Check out and devour our favourite five…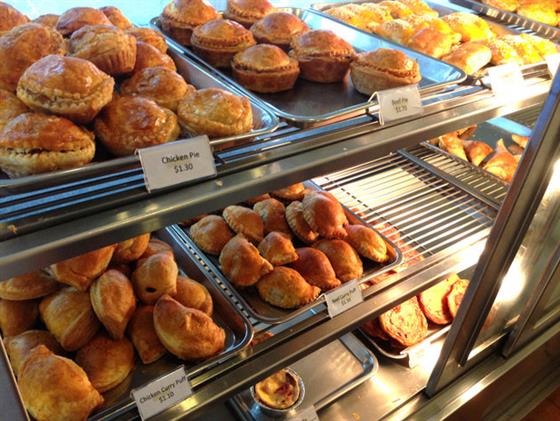 Balmoral Bakery, 105 Clementi Street 12.
The neighbourhood bakeries that used to claim a spot in every estate (remember those cakes with an awful lot of cream, cherry toppings and its artificial colours?) are now rare breeds in their lot. One of them is Balmoral Bakery, which has been operating since 1965. If you prefer not to reminisce with too much cream and butter, try perhaps their signature pies, especially the apple turnover. The latter has a buttery crust and an acceptably balance sweet and tangy filling. They also have the hard-to-find sugee cake.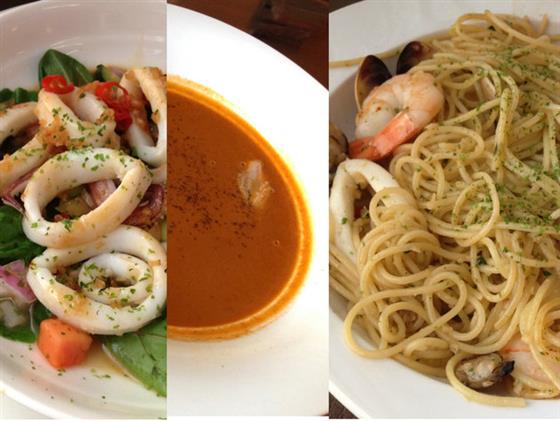 CLOSED- Bather's Café & Restaurant, 01-02/03 Clementi Arcade, 41 Sunset Way.
Bather's is a cozy bistro with dim lightings and Mexican home décor. It is a hidden gem in an old mall not known to people who do not hang out in this part of town. Patrons sing praises to their seafood aglio olio and we couldn't agree more. The fresh seafood (clams, prawns, mussel and squid) lends umami flavour to the al dente pasta, scented with chopped garlic, parsley and red chilli for some zing. The portion is big enough for two with a small appetite. We also like the rich but not cloying crab bisque and its accompanying garlic bread speckled with more garlic. The Thai-inspired sautéed chilli squid – a special item –is pleasing.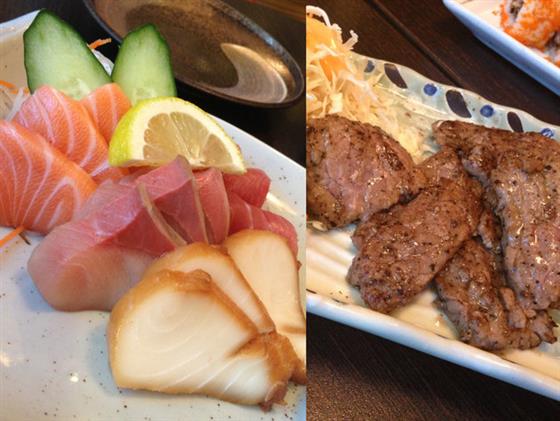 Megumi Japanese Restaurant, 01-38 Sunset Way, 106 Clementi Street 12.
Updated on 28 August 2018:
Relocated to 443 Joo Chiat Road
Foodies need little introduction to this Japanese restaurant. But to benefit the uninitiated, here is why we think you should give it a try: They serve decent quality sashimi that is expected only of up end restaurants in the city. We adore the white tuna, which is oily and smooth, the grilled codfish that is thick enough for a satisfying mouthfeel (although the skin is burnt), and the juicy steak, spiced with pepper and soy sauce. The UFO maki that contains crunchy breaded flour, seaweed and crabmeat, is interesting but for first timers only.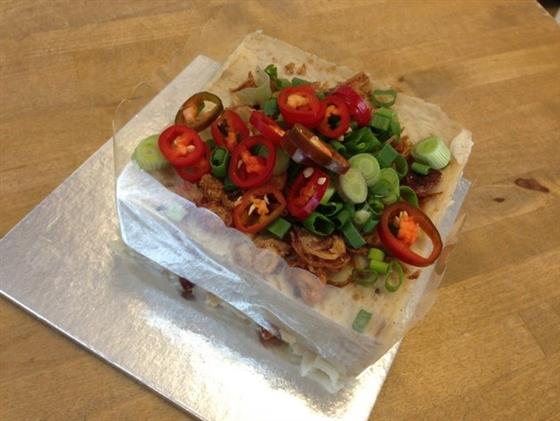 Charles Classic Cakes , 01-06 Clementi Arcade, 41 Sunset Way.
You won't expect them to sell Chinese-style yam and radish cakes amongst the brownie and Black Forest but they do, and they surprise you with the creamy and meltingly soft textures. It is their main signature. Little chunks of oily, fragrant lap cheong and fried shallots punctuate the tubers' relatively mellow flavours and they are exuberantly generous with it. Many of their desserts had been featured in local papers, and the most sensational had to be the technically challenging Mille Crepe – a mutli-layered crepe cake. So soft, rich, with a comfortable layered texture and moreish.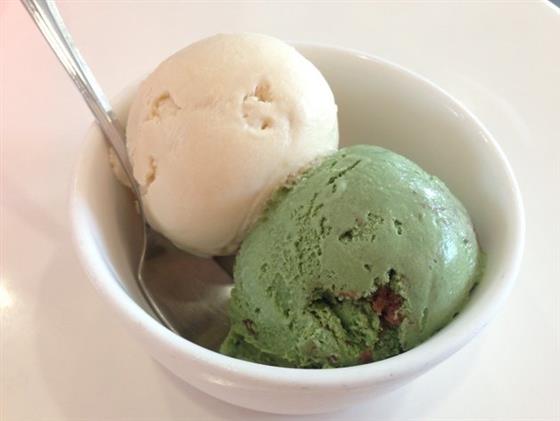 The Daily Scoop, 01-04 Clementi Arcade, 41 Sunset Way.
Most mocha ice creams taste sweet, with just a courtesy bit of the grassy scent, but this one here is not polite with the oomph. It even comes with the garden fresh bittersweet aftertaste. The sweetness comes from the swirls of red bean mash. They have local flavours, like the coconutty kaya. These creamy and smooth ice creams are priced at $5.60 for two too-generous scoops. Their coconut ice cream was voted tops by a local paper last year.