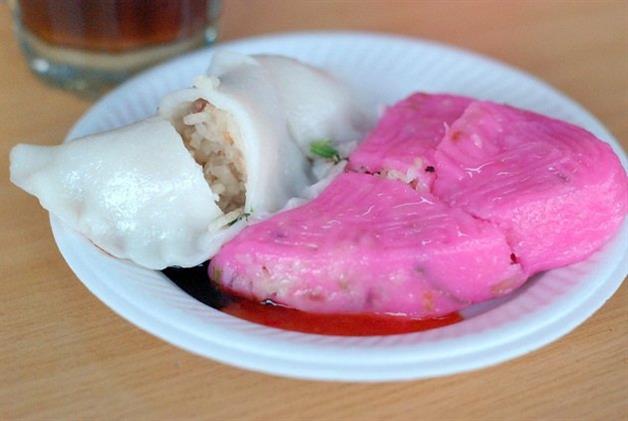 Discover and Devour: Upper Serangoon Sixth Mile
By Elaine Ng - Friday, Aug 31, 2012
Hougang and Kovan are known for being hotspots at each election as it is an opposition stronghold. But the residents around the Upper Serangoon Sixth Mile area, are not rooted there for the greater good of local politics – they are contented and happy with the gastronomic convenience, especially at wee hours. Remove this facility and they'll use their political platforms to voice their displeasure. We feature 5 great reasons why they stay put there…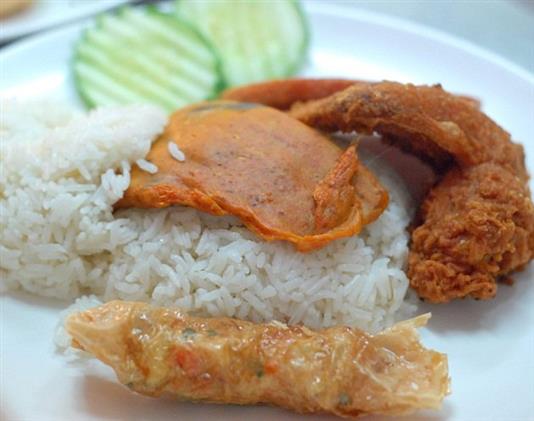 1. Punggol Nasi Lemak (965 Upper Serangoon Road, 6pm-5am, Closed on Thu)
Punggol Nasi Lemak is an insomniac snacker's savior along Upper Serangoon Road. Despite its pricier offerings ($4-8), the long but fast-moving queues form from 5pm till 3am daily and is relentless.
The high turnover of customers ashamedly devour their fresh, hot and off the pot items – a key factor that lures them in. Besides the aromatic coconut-tinged rice with a sweeter sambal belacan (for the mass gentler palates), sides include sambal ladies fingers (ochra), kuning fish, achar, curry vegetables, otah and a popular crispy fried chicken that's practically on every platter there. If you are looking at having a filling late dinner or supper, be patient – you've been warned.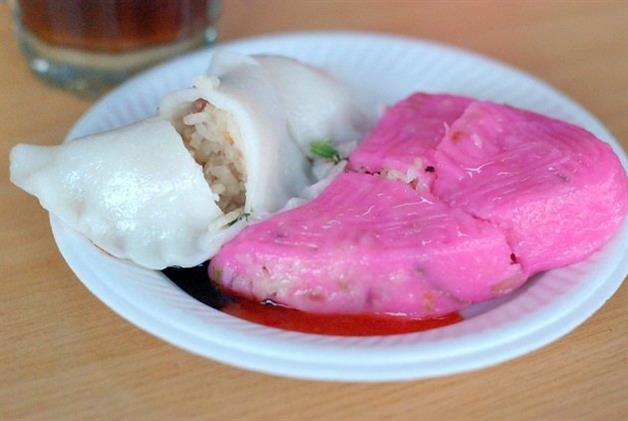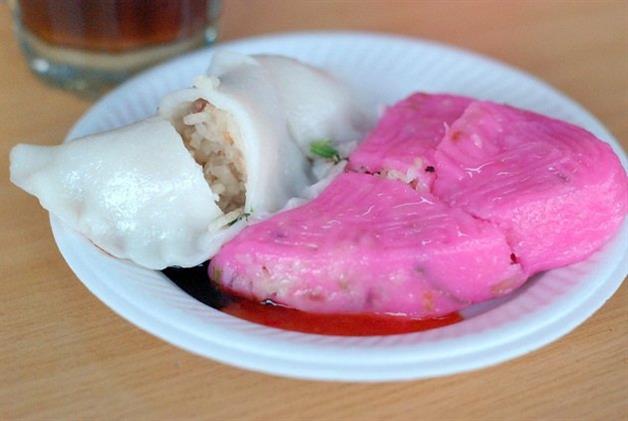 2. Yong's Teochew Kueh(1022 Upper Serangoon Road, 7am-5pm)
The savoury Teochew kueh here is a popular breakfast choice with residents. At 7am, a snaking queue made up of homemakers and retirees, and the phone rings frequently for bulk orders.
Yong's soon kueh boasts a thick yet soft and smooth skin, encasing flavourful, moist yet crunchy enough, shredded radish with stingy bits of mushrooms. Drizzled with sweet black sauce and chilli, this hearty kueh prompts a satisfied smile. The png kueh compensates for fillings—generously stuffed with glutinous rice, dried shrimp, shiitake mushrooms and whole soft peanuts.
Don't miss also, the piping hot gu chai kueh (chives cake) fresh from the oven. This fragrant kueh, stuffed with Chinese chives and spring onion, is so good by itself we did away with the sauces.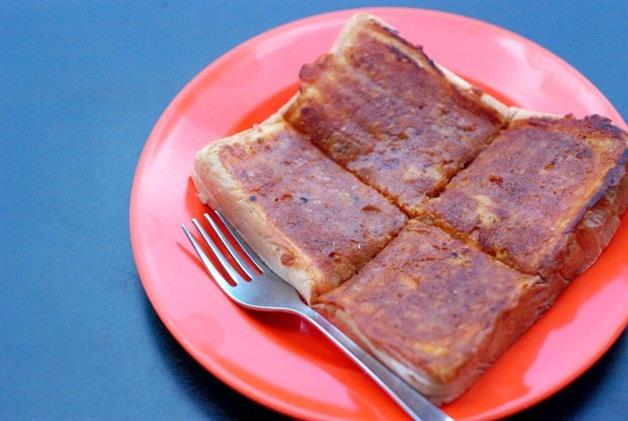 3. Jie's Traditional Bread Café (953 Upper Serangoon Road, 7am-11pm, Closed on alt Thu)
Troop down good old memory lane at Jie's Traditional Bread Café, where the aroma of freshly baked traditional whole loaves permeate the tiny six-seater café.
Choices of old school sliced bread, buns, or French toast with standard spreads — kaya, butter, peanut butter and otah— are found alongside filling local delights like chicken curry, mee siam and chee cheong fun. Besides Jie's thick and eggy kaya toast, we loved their soft, springy toast slathered with melt-in-your-mouth otah paste. Washed it down with a cuppa comforting kopi gao.
If you intend to dapau (takeaway) Jie's bread, consume it within two days as the breads here are baked without preservatives. No problem for us; the nostalgic rainbow bread we bought disappeared quickly when we sandwiched some lusciously rich durian ice cream between from nearby Ice Edge café.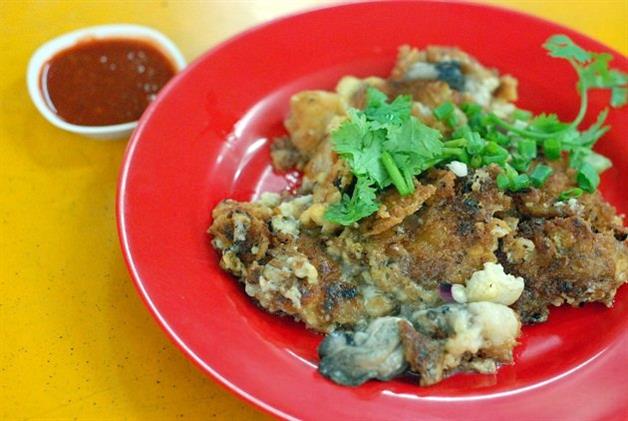 4. Simon Road Oyster Omelette (965 Upper Serangoon Road)
When Nam Heng coffee shop shuttered up, many hearts sank. Simon Road Oyster Omelette (a then tenant) attracted throngs despite an occasional spotting of huge rats at the dingy old kopitiam. Fortunately, the stall simply moved toa cleaner spot beside Punggol Nasi Lemak.
It's obviously better when the elderly chef helms the wok. Unsurprising, since the dish—a savoury mess of basic ingredients like starch, flour, oysters and eggs with a sprinkling of salt, pepper and coriander, seasoned with fish sauce—can come different in the hands of indifferent cooks. The stall's version is slightly drier than the usual but nonetheless gratifyingly crispy. Our gripe was the chilli. Watery and bland. It deprived us of that spicy-sour kick that would give the dish's flavours a great boost and cut through all that grease and heat.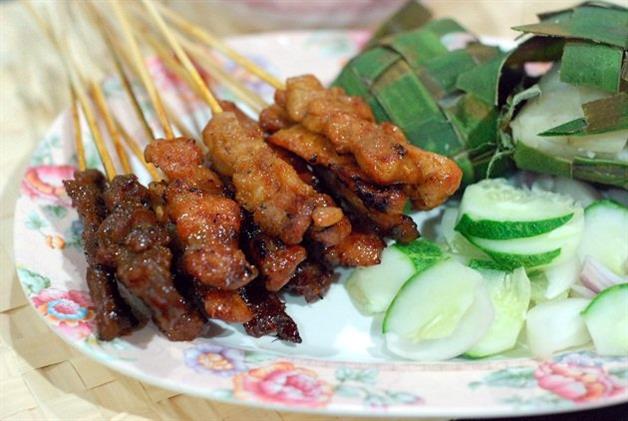 5. Poh Kee Satay (Blk 212 Hougang Street 21, #01-1349, 7pm-1am(Mon-Fri) 5pm-1am(Sat&Sun), Closed on Thu)
The feisty lady owner with a Maggi-mee hairstyle grills her Chinese-style satay immediately upon ordering and gets impatient with impatient customers, so beware! At first look, the charred pieces of meats — chicken, pork or mutton to choose from — looked a tad too dry. That was indeed the case for the mutton, which was stubbornly stuck to the skewer (but gamey and flavourful), but the chicken satay was tender and juicy with the right bite while the pork was well marinated though not so fatty.
The meats were good but the dense spicy-sweet pineapple-peanut sauce would be the reason you would return. Besides complementing the satay well, the mixture of finely grounded and coarse bits of peanuts in the sauce added an extra crunch to the sauce, and had us mopping it up with the raw onions long after the ketupat and cucumber slices were gone.