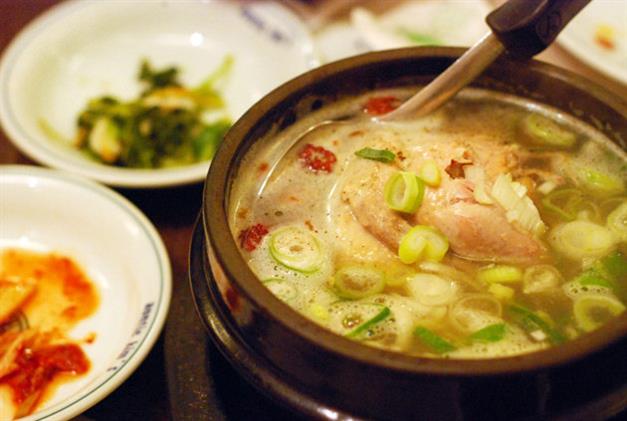 Discover and Devour: Upper Thomson
By Elaine Ng - Tuesday, Sep 25, 2012
It's hard for foodies to stay away from this Upper Thomson Village area, especially now with Marymount station just a stone's throw away. From crispy goreng pisang, to delightfully nostalgic Nonya mee siam to brown rice ice cream at Sin Ming road, the wide array of food at this hotspot — both old favorites and newfangled hits — will have spoilt one for choice.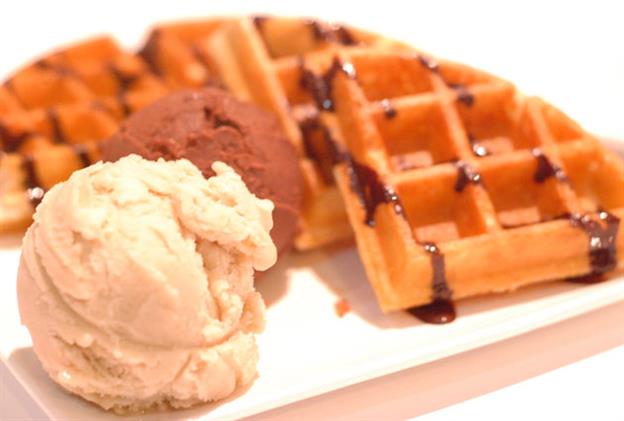 For starters, there are at least three other ice cream parlors within a 200m radius. But what makes Brownice stands out is the use of organic brown rice as the main ingredient of its chilled treats. Yes, it comes sans cream and animal fat plus, it's vegan friendly. Before you scoff at this healthier version, you have to chomp into one to believe indeed, that this is a heaven approved concept of sin. Go ahead, try the Banana Oats flavour. Made with fresh bananas daily, this smooth, refreshing scoop, which went well with a crisp waffle and is light on the tummy, will have not just vegans, but lactose-intolerant and health-conscious yearning for more. We also adore the strawberry version – you'll taste the sharp yet sweet tartness and there's no cream nor fat to interfere with its purity in flavour.
However, when it comes to heavier flavours such D24 and Hazelnut Chocolate, this dairy-free option just doesn't cut it for us, coming across short of that sinful richness. If it's the original ice cream sin you seek indeed, then let it all loose at contemporaries such as Udders and Salted Caramel in the vicinity instead.
Dino House & Cafe is one of those long-standing neighborhood eateries that serves simple childhood goodies and meals (of the 70s and 80s). The eatery serves up one of the most meltingly fluffy sugar roll on this land. Another signature is their time tested and tried Nonya style mee siam.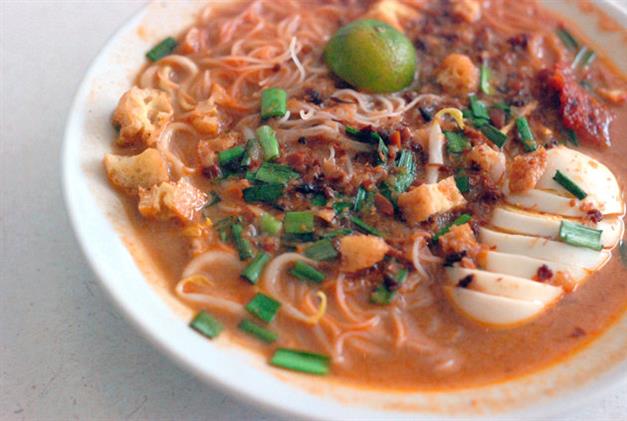 With a generous sprinkling of chives and a squeeze of half a lime, the rice vermicelli was served up in an aromatic broth slightly thicker, due to a splash of coconut milk but is enjoyably spicy, sweet, sour as well as nutty all at once. Go for the upsized version of this flavourful dish and tear into the soft airiness of their sugar rolls to counter the spiciness.
It's a humble little local residential enclave Korean Restaurant and yes, they tweak their flavours somewhat to sooth the genial palates that reside in the landed property area there. Not all their dishes would make us Kpop over our chairs but there are some exceptions.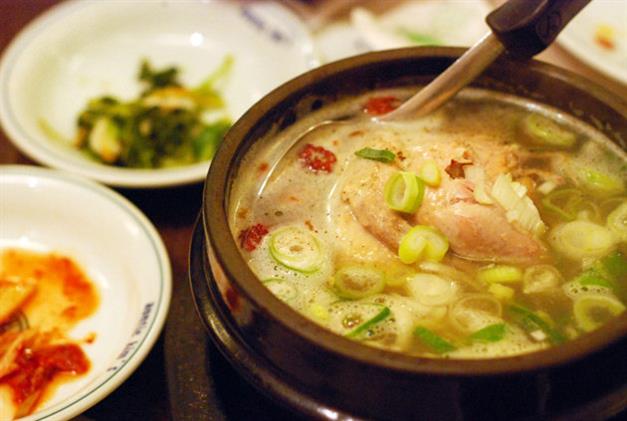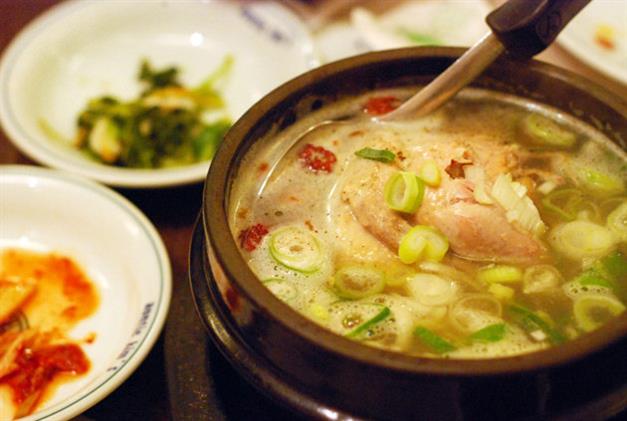 The samgyeopsal's charred pork belly slices, which was accompanied by lettuce, a serving of sliced chilli, garlic as well as gochujang (peppered soybean paste) to wrap with, had the right ratio of fat to lean meat but should be consumed quickly before it turns rubbery. Auntie Kim's thick and flavourful samgyetang (Korean Ginseng soup) is decked pretty in colours of jujube (red date), wolfberries and spring onions. While the ginseng taste had enough oomph, it could do better with more glutinous rice. Nonetheless, this is indeed chicken soup for the soul.
Regardless of your choice of prata here, it would be sweetish, ultra crispy as well as oily. Both our banana and cheese onion prata came with liberal fillings, strangely coagulated in the centre. The banana prata was, well, sweet as there seems to be hints of milk or malt powder used in the dough. The sweetness is somewhat balanced by the savoury fillings in the cheese and onion version. These folks, and we know they have lotsa fans, is all about crispy crackly crispiness, not even the fluffy inside is spared. Still, looking at the crowd on a late weekday night, not many are complaining.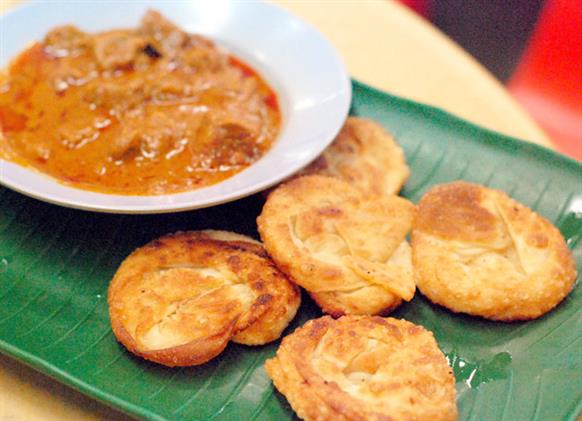 The chicken curry that comes with the pratas was thin and bland but the mutton curry was delightfully rich and spicy. Still, if it were not past midnight, we would rather pop down to Casuarina (closes at midnight) at the other end of Upper Thomson road for our late-night prata fix, if you don't fancy ridiculously crispy and sweeter pratas.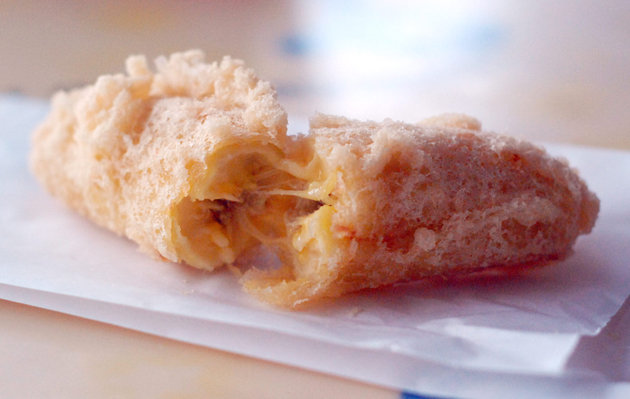 Biting through the crispy shell of this stall's gooey and rich goreng pisang makes one think it is worth using up all your fried food quota of the month for. This Chinese-style version at Boon Pisang Goreng is so well done, there's hardly any oil stains on the white paper bag it came with. Fans would recommend the stall's fried chempedak for its mild sweetness and bright fragrance too. Faintly reminding us of kluay kaek (Thai banana fritters). We swear this would go nicely with some coconut-flavoured ice cream from Brownice… (if and when they offered it)