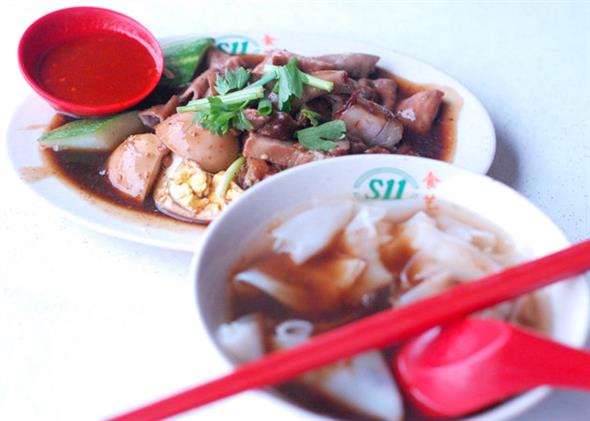 Discover & Devour: Taiseng MRT Area
By Elaine Ng - Thursday, Oct 24, 2013
Situated within the semi-industrial area nearby Taiseng MRT, along the circle line, are a few hidden makan gems largely known only to the longtime residents of MacPherson road and office workers of the busy Upper Paya Lebar road. Hidden around are little makan secrets they are reluctant to divulge.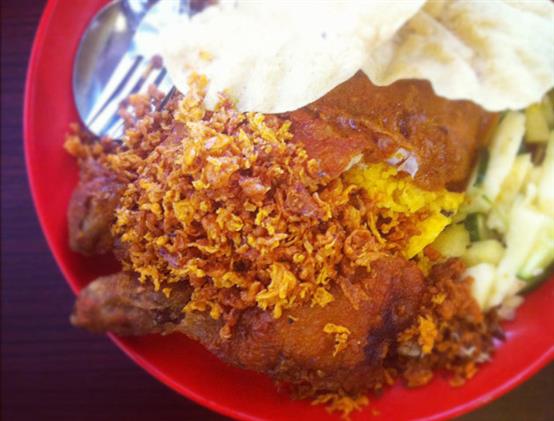 Muslim Delights, 117 Upper Paya Lebar road Daily 6.30am to 9pm
Serving up fluffy long grain basmati rice with a multitude of piping hot and spicy sides, Muslim Delights' nasi briyani (every Wednesday and Friday) is sheer delight—at least for the office workers around the area who forms the bulk of the daily snaking queue at lunch. $4.50 gets you a generous serving of a meat, with side dish as well as a fresh pineapple and cucumber achar. But, you can get caught in a dilemma as the other spicy offerings beckon and leer at you. You can easily end up with more than you desired for. It would be advisable to slather the fragrant rice with their rich mutton curry, biting into tender meat dressed in aromatic masala. There's also the ayam goreng, which comes with smatterings of crispy bits, a light yet addictive sayur lodeh and a sweetish ayam masak merah among many others. Wash the guilt down with a not-too-sweet nicely domed cup of teh halia.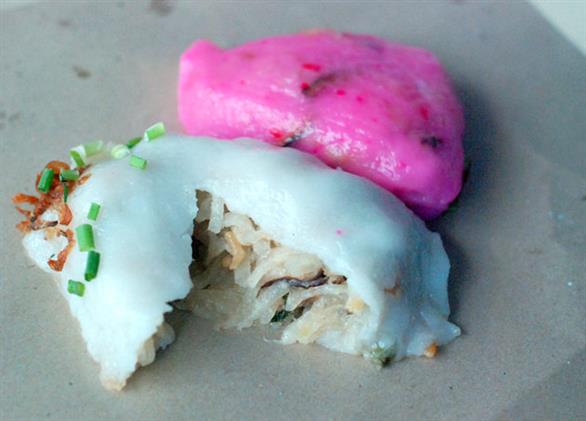 Mei Tian Yuen Soon Kueh, 456 MacPherson road, t: 6747 0500 Daily 7am to 11am or when sold out, closed on Monday
Big and ugly, Mei Tian Yuen's soon kueh reveals why one should not judge a book by its cover. For $1, the soon kueh—unusually bigger than a png kueh—is value for money boasting a fragrant filling stuffed with sweet stewed radish, generous amounts of mushrooms and dried shrimps as well as fresh whole parsley stalks and leaves. Though we found the skin a bit too gooey for our liking and the overall fillings could do with a tad more pepper, this is still one satisfying soon kueh. To avoid disappointment, come early for her first batch or call ahead to reserve, as almost all are made by order.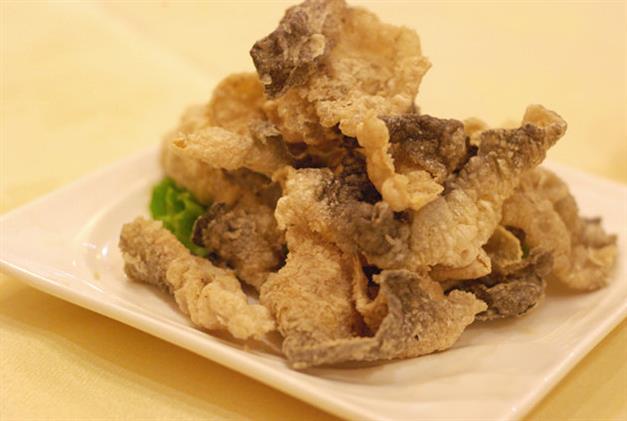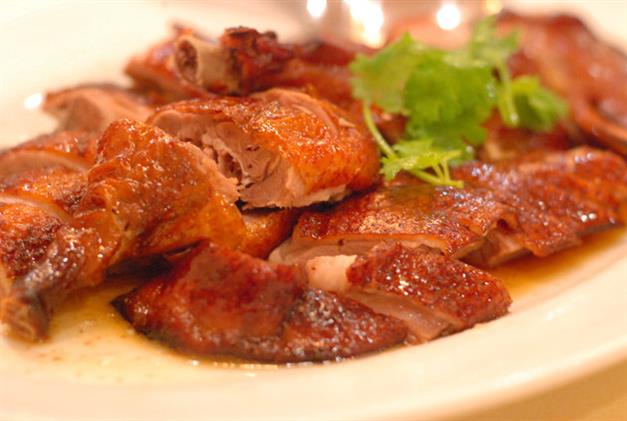 Wo Peng, 476 and 478 MacPherson road Daily 11.30am to 2.30pm, 6pm to 10.30pm
The Crispy Fish Skin Hong Kong style ($12.80), essentially deep-fried eel skin to be dipped in a savoury stock dip, is an enlivening appetiser. It remains crisp and addictively savoury as you dip and dunk it into the stock. The portion was teasingly small but fortunately, the Signature Smoked Roasted Duck with Camphor, Raw Rice and Tea Leaves ($28 for half a duck) that quickly followed after was enough for at least four to six persons. The duck was well done with a nicely glazed crispy skin outside and oaky smoked meat just under it. Next came a salty and sweet—rather than spicy, Stir-fried Aparagus with XO Chili Sauce ($16). This dish is best eaten when the chopped stalks are still warm and coated with crispy bits of dried shrimp, chopped garlic and red chillies. The menu is pretty extensive and several tables was observed enjoying the crab bee hoon, which we made a mental note to try the next time, along with the famous pen cai during the festive season.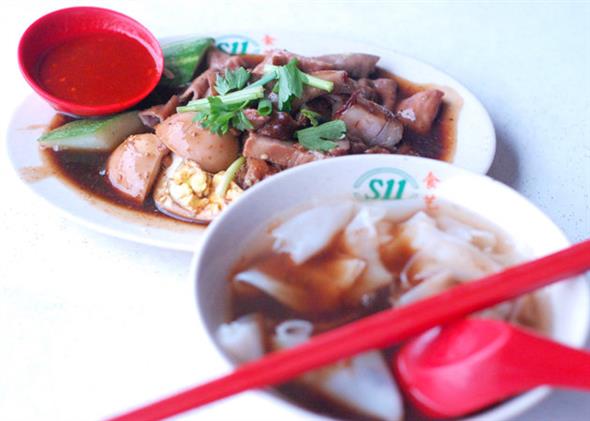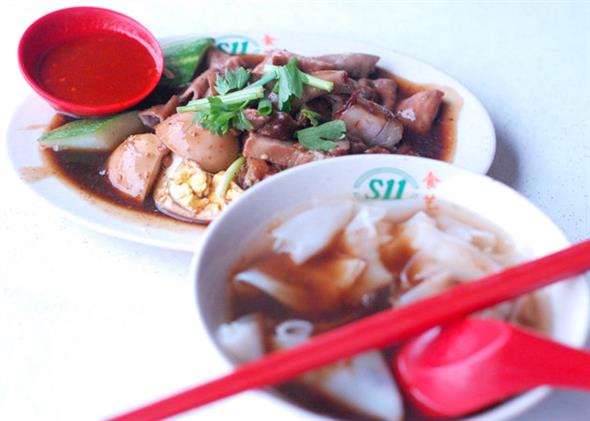 Chuen Lai Guo Zhi Wang, 560 MacPherson road Daily 8am to 12.30am
The sight of illegally parked vehicles along the roadside are bad signs that good food is nearby. Other than Swa Garden, Hock Lam Beef Noodles and Wo Peng in the area, another delectable suspect in this case would be Chuan Lai Guo Zhi Wang, dishing out herbal kway chap accompanied by braised duck as well as pork and its offal. The braised duck is tender and a porky aroma is detected in the tau pok rather than the meat. We simply drowned them all out with their extremely garlicky chilli sauce. The stall draws regulars, mostly residents, who are seen enjoying their rice noodle sheets in thick, viscous gravy.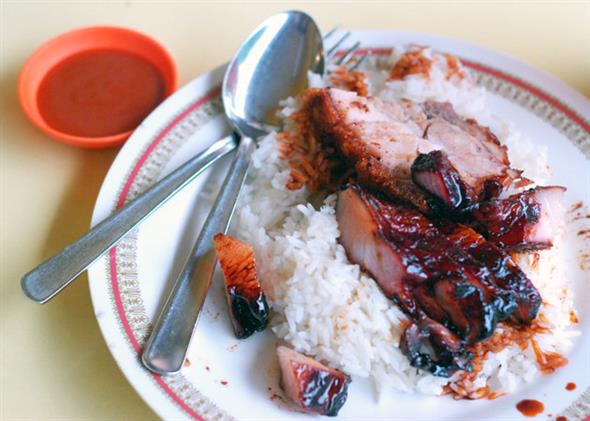 Kay Lee Roast Meat Joint, 125 Upper Paya Lebar road Daily 10am to 7pm, closed on Tuesday
We settled in this no frills roast meat joint, which made the headlines earlier this year for declining a $3 million offer for its recipe and business. We wondered what the hullabaloo was all about, and if it was really worth it. The middle-aged lady sharing the table with us vehemently thinks not. But not us, we would be back for more. The robustly charred char sew with an astonishing melt-in-your-mouth fats to lean meat ratio at almost 1:1 is priced at $4. To pile on the guilt, the glistening sweet char siew sauce coats the moist rice. The succulent roast pork belly was adorned with a crown of salty dry crackling that we adored. If all that sin got to your head, then pretend to compensate with a cool healthy cup of home-brewed barley or luo han guo. There's also a flavourful Pork and Lotus Root Soup, as well as a lighter White Radish Soup for the health-conscious.