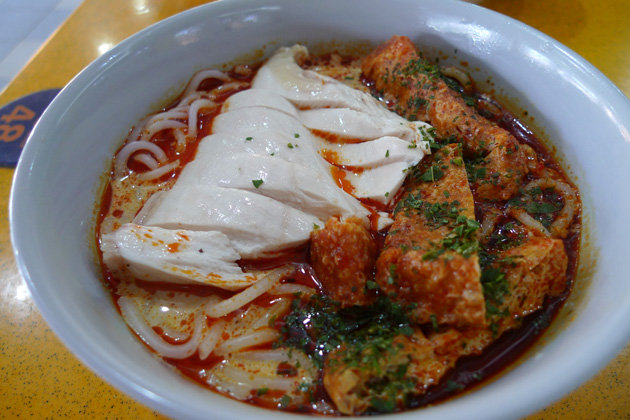 Dishing Out Dignity in a Food Court
By Melanie Lee - Thursday, May 03, 2012
It's 10.30am at Techview canteen in Ubi. It seems like any other industrial food court at this time of the day – the hawkers are peeling and chopping their ingredients, or laying out cutlery and condiments at their counters.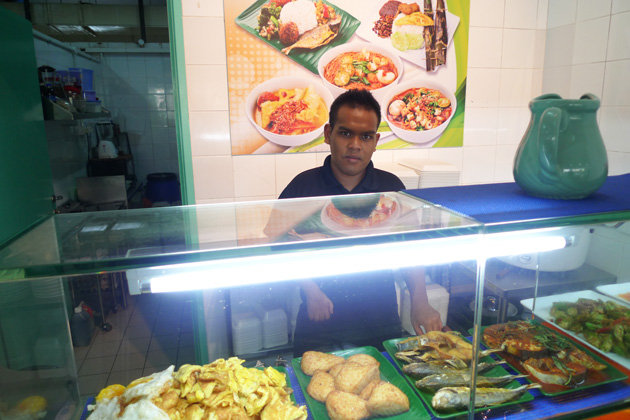 Eight of the stalls in Techview canteen are run by Dignity Kitchen, a social enterprise that trains the disabled and the disadvantaged to be food stall operators. Established in October 2010, Dignity Kitchen started out small with just two stalls at Balestier Market Food Court. It has since trained over 60 Singaporeans in its customised 6-week hawker training programme, and has found jobs for all the graduates in central kitchens, food courts and hawker centres. In fact, there's a waiting list for potential employers from the food industry. The fact that a Dignity Kitchen graduate comes with the prerequisite WDA (Workforce Development Agency) Basic Food Hygiene qualification boosts their employability.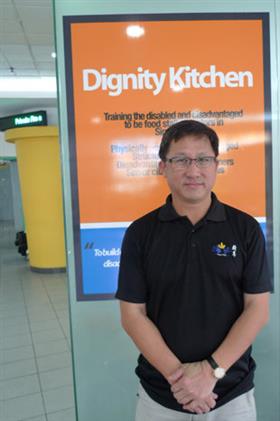 Having moved to Techview canteen last October, the eight Dignity Kitchen stalls– Nasi Padang, Dessert, Vegetarian, Western Food, Indian, Bak Chor Mee, Chicken Rice and Drinks – are now the practical training grounds of the 10th batch of 13 trainees. They come from a variety of backgrounds: some have disabilities such as cerebral palsy or hearing impairment; others come from disadvantaged backgrounds such as low-income single mothers or ex-convicts. During their training, which costs $1,230 but is sponsored by the Central CDC (Community Development Council), they learn about cooking, handling food, basic accounting, customer service and food hygiene and have to pass stringent assessment in order to graduate.
"Running a food stall is something feasible for someone with a disability. There's only one dish or a few dishes they have to cook, and the processes are more focused and routine compared to a restaurant setting," says the founder and Executive Director of Dignity Kitchen, Koh Seng Choon. He was inspired to set up this training school after meeting an autistic boy in 2006, who told Seng Choon he wanted to be a chef. Applying his consultancy experience in the corporate world, Seng Choon spent a few years developing a detailed business model and managed to get a six-figure bank loan and support from donors and volunteers to kickstart this programme.
Dignity Kitchen's strategy for success is like that of any other food business: serving up delicious food. "People might buy our food the first time for charity's sake. But to get them to come back for more, we've got to make sure that we serve good stuff," says Seng Choon. He is grateful for the invaluable help from Boon Tong Kee, Chen Fu Ji and Celebrity Chef Eric Teo, who have lent their skills and expertise to the training programme.
A favourite at the foodcourt is the Fish and Chips at the Western Food stall. The batter is crispy, and the fish is firm, flaky and fresh. It takes ten minutes to prepare and the cook, Jason, who is autistic, smiles shyly when I give him the thumbs-up sign after trying the dish.
"Jason was very reluctant to work in the kitchen and was just content doing cleaning duties. But I wanted to challenge him and persuaded him to step out from his usual comfort zone. We've discovered that he's actually got a real talent in cooking," Seng Choon recounts with a hint of pride.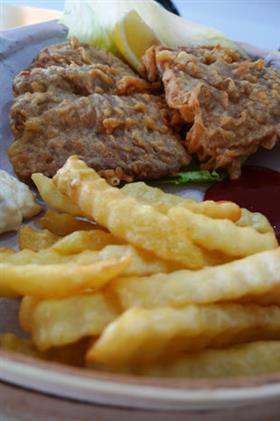 The chicken rice sold here boasts of tender slices of chicken, moist rice with hints of garlic and pandan. The same stall also sells chicken laksa which is rich, fragrant with creamy coconut and spicy sambal chilli notes.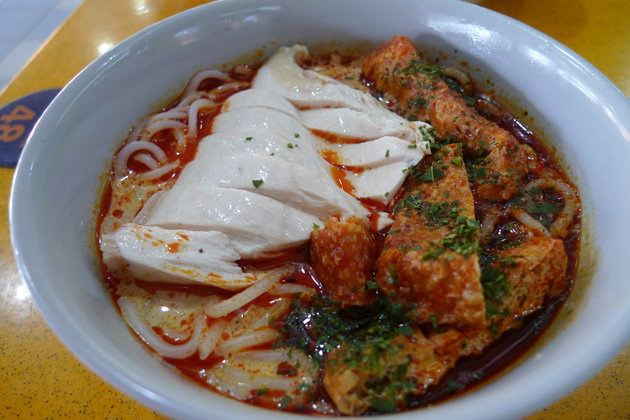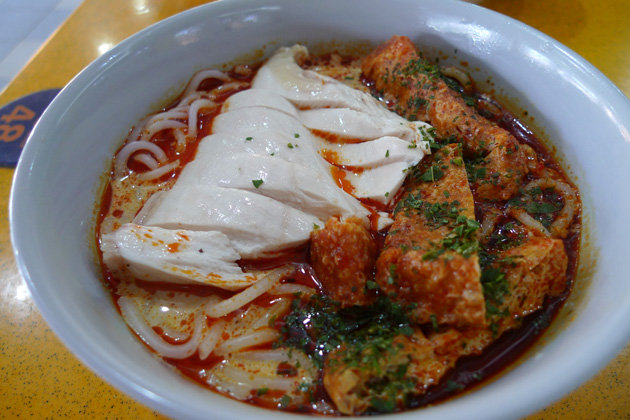 While the trainees are serving above average dishes, there's also another hurdle to cross in their food stalls' success: discrimination.
Seng Choon recounts how a while back, a group of secondary school students saw the lumps on Thiam Chye's arms from his dialysis treatments and ran away halfway through ordering desserts. Seng Choon called them back and explained Thiam Chye's condition to them; that his markings were not infectious in any way. "They felt bad after that and apologised. Now, they come by almost every afternoon to order desserts from him."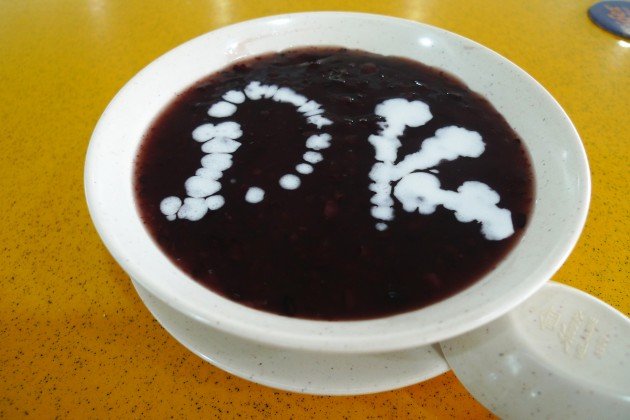 The best thing about this programme is that these trainees are in turn, helping other people as well. Dignity Kitchen stalls serve up complimentary lunch and tea treats everyday to the elderly from various old folks homes (this food is sponsored by private and corporate donors) and there's even entertainment provided by Norjumanese, the blind drinks stall cashier who melodiously croons old Chinese ditties as everyone claps along.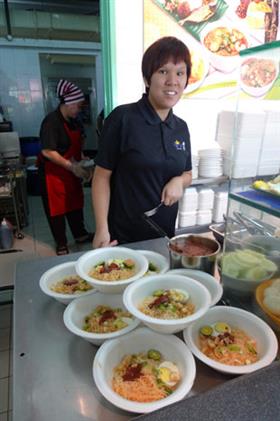 Like they say, "one good deed leads to another".
Dignity Kitchen
1 Kaki Bukit View
Techview #01-01
Singapore 415941
Opened on Monday- Friday, from 9am
For more information on Project Dignity, please visit www.projectdignity.sg
RELOCATED TO
Blk 267 Serangoon Ave 3 #02-02